Posts Tagged 'Vanessa Veasley'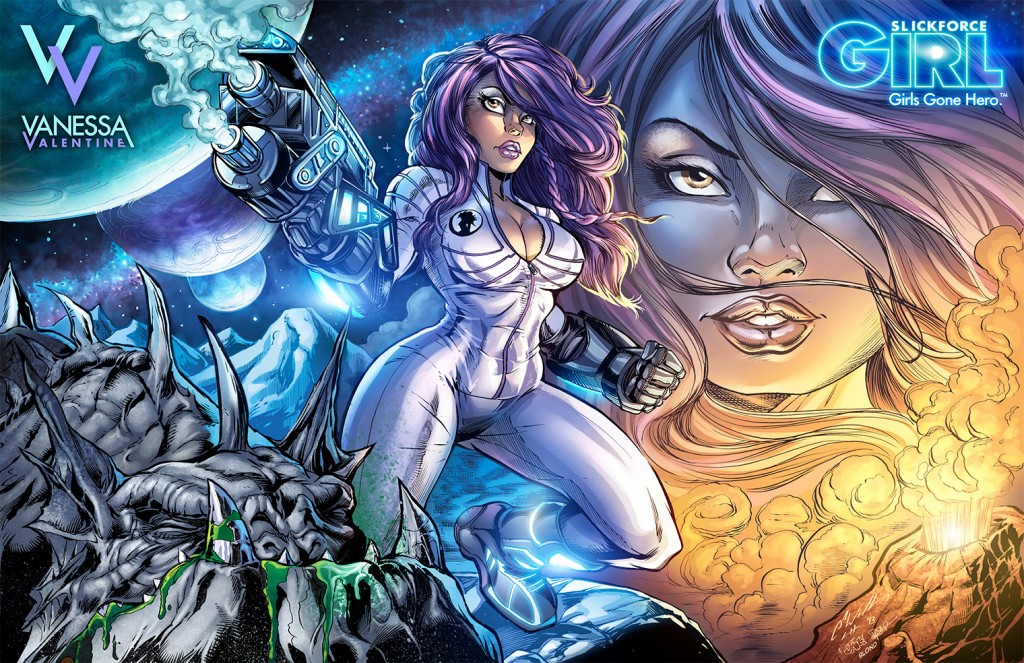 Our space-traveling blerd is back, only this time she's taking no prisoners. Behold this gorgeous new character art by Chris Williams, featuring original SlickforceGirl
Vanessa Valentine
holding her ground on a foreign world. You may be wondering—what on earth is she doing out there? The answers will come soon enough. Follow @SlickforceGirl on
Facebook
and
Instagram
to unravel the mystery!
Pencils by Chris Williams - Deviant Art | Instagram
Inks by Jake Isenberg - Deviant Art | Facebook
Colors by Danielle St. Pierre & Blond the Colorist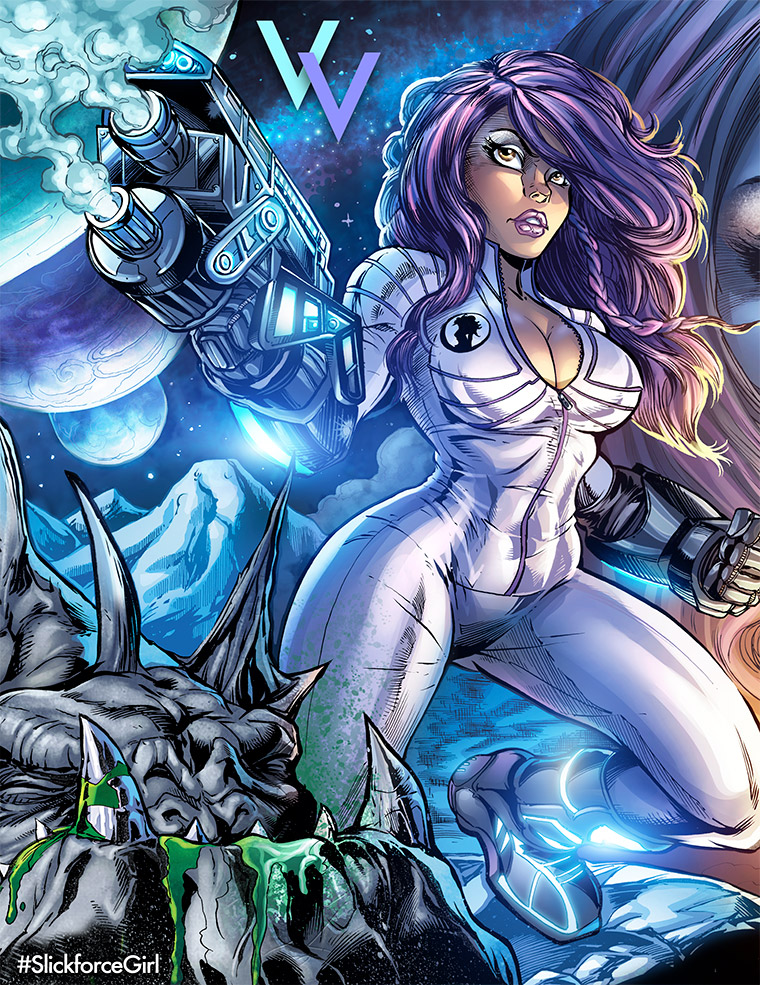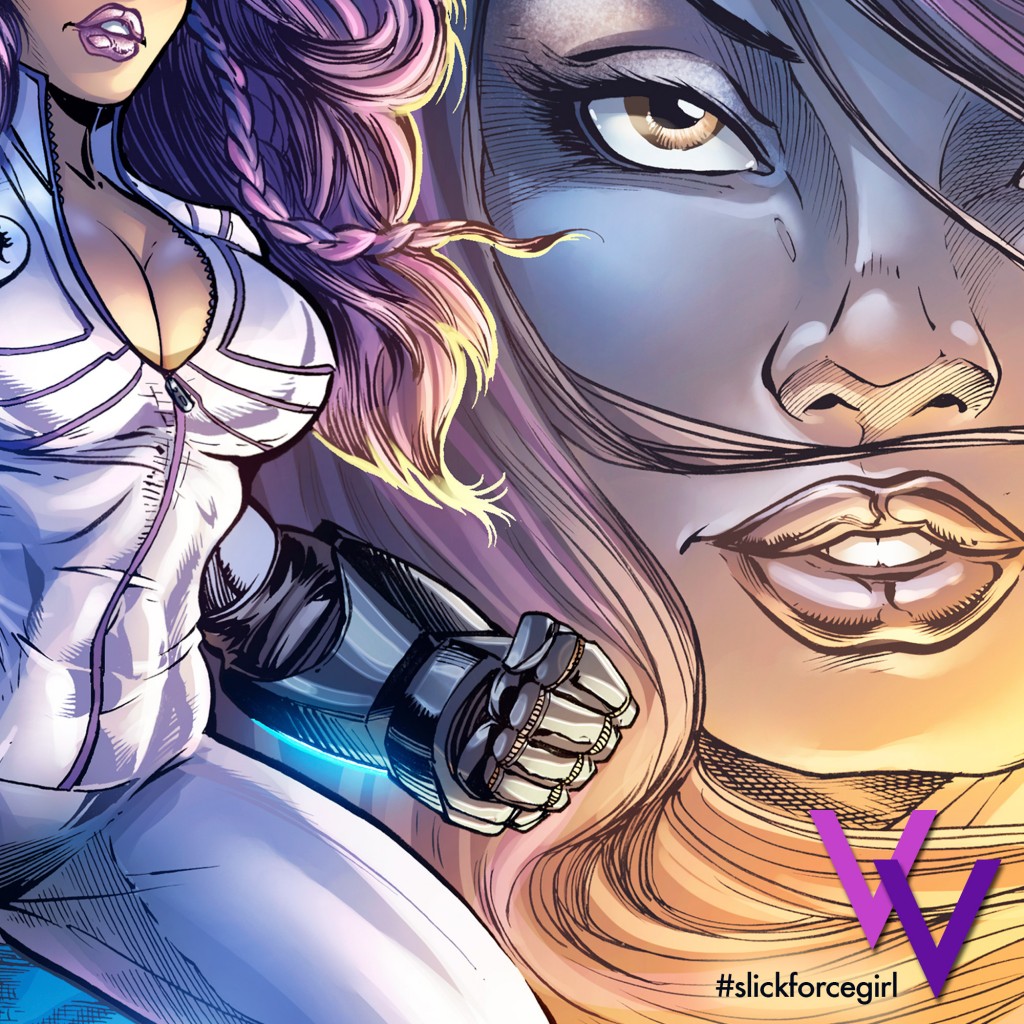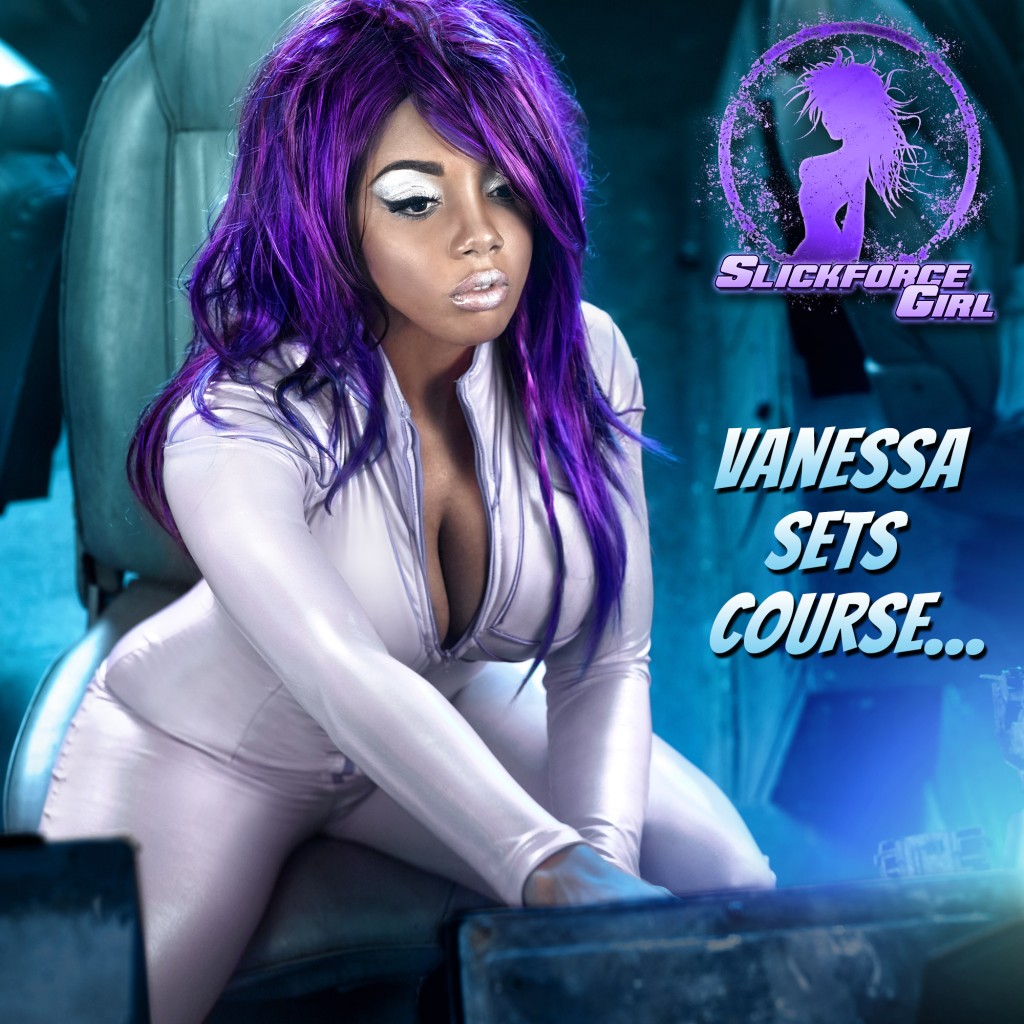 Our stunning space explorer is heading out on a new mission... but where is she going?? Stay tuned to find out.
Photo: NICK SAGLIMBENI
Model: VANESSA VEASLEY
Hair: AL INGRAM
Makeup: GABY RAMOS
Styling: DIANA CHAN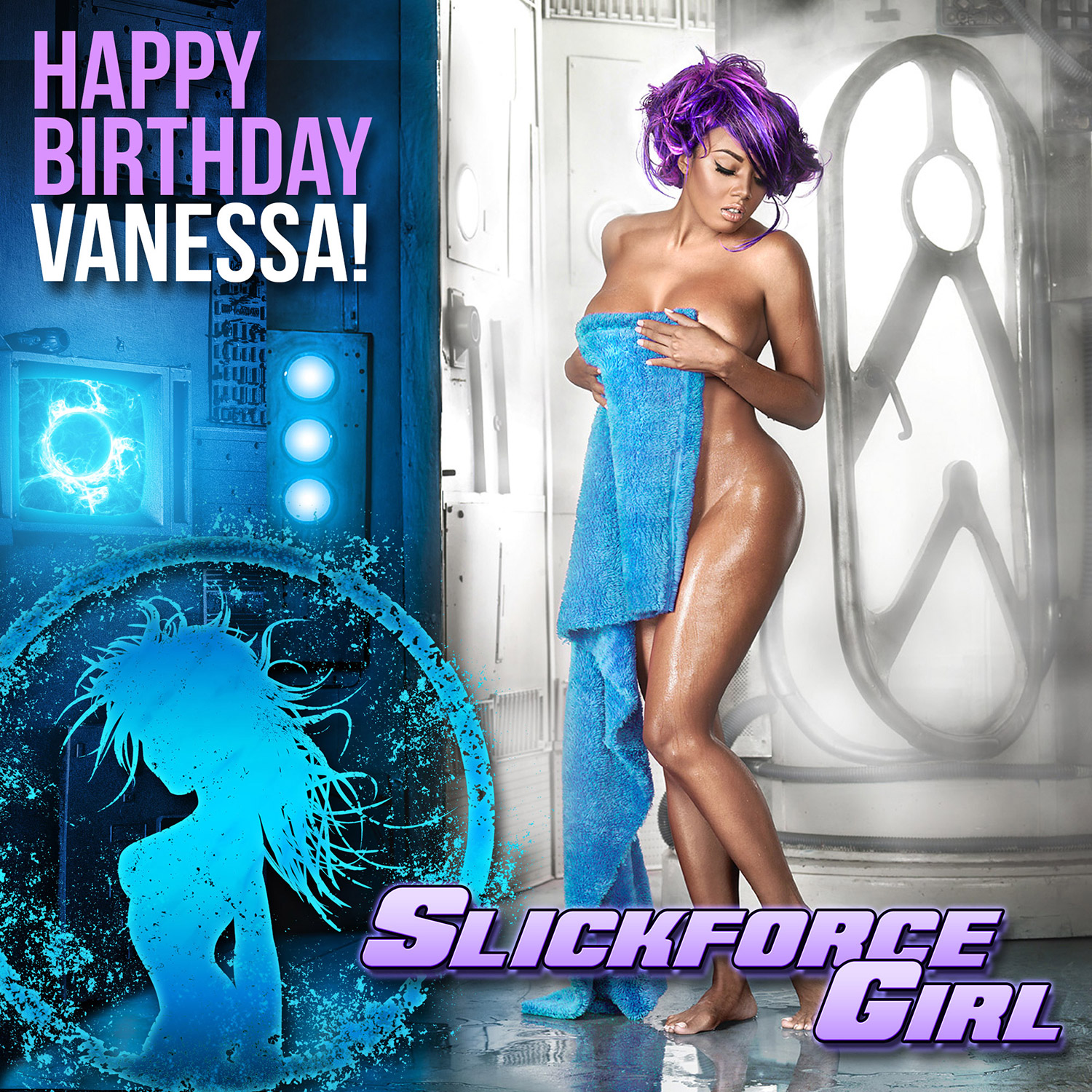 Today is model Vanessa Veasley's birthday, so what better time to release a new image of her doppelgänger Astronaut Vanessa? Our sexy SlickforceGirl astronaut has just popped out of her space shower, but hasn't quite squeezed back into her suit yet. Luckily for you, our space paparazzi were nearby to capture this rare image. Happy Birthday Vanessa!
Alright guys, this might be my favorite SlickforceGirl video yet. You've seen the beautiful Vanessa Veasley in harness training, and she's walked you through her spaceship set. Now, go backstage with SlickforceGirl Stunt Coordinator Alex Wen as we put it all together and make Vanessa fly. So proud of Vanessa for being a consummate professional and a tough-as-nails trooper on this intense shoot—I can't even imagine how uncomfortable it is hanging from a string, but she makes it look easy.
This is probably the most fun I've ever had on set. My thanks to Alex Wen, the entire SlickforceStudio team, glam squad Gaby Ramos Torell, Al Ingram and Diana Chan, and everyone who made this shoot possible. Up, up and away!
Here's a cool behind-the-scenes video of my friend, stunt coordinator Alex Wen, rigging Vanessa Veasley up on a wire harness and training her to mimic zero-gravity movement for our SlickforceGirl shoot.
Special thanks to our friends at KCW Studios for providing the rig and making our star fly!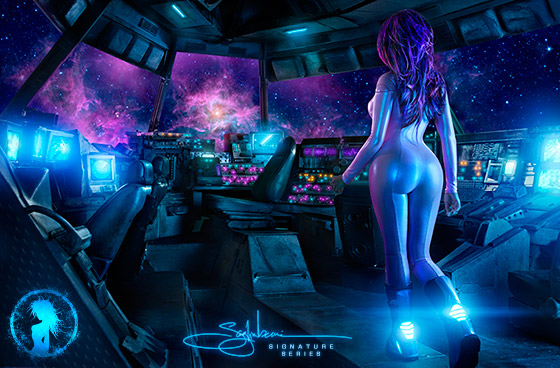 Hey guys, this week in the Saglimbeni Store, I've released the first SlickforceGirl one-sheet fine art poster. Each 27"x41" print is hand-signed and numbered by me and model Vanessa Veasley, and is printed on premium lustre art stock using Epson UltraChrome K3 archival inks. We've used an 8-color process and the colors are incredible.
Only 50 fine art prints have been made, and prices will rise as inventory decreases. As with most SlickforceGirl art, a portion of the proceeds will go to fight breast cancer through Breast Cancer Charities of America's iGoPink campaign.
Order your Limited Edition SlickforceGirl poster here, and thank you, as always, for your support!
The title pretty much sums it up. Here's Vanessa Veasley trying on a real astronaut suit in preparation for her SlickforceGirl role. I wonder if Neil Armstrong ever said, "I don't know if I'm feeling this one, you can't see my boobs."