Posts Tagged 'Erika Medina'
Hey there, SlickforceGirl fans. I just got this behind-the-scenes video back from our editor and couldn't wait to feature it on the blog. The video is from this year's Stan Lee's Comikaze and, as you can see, we had a total blast hanging out with all of you, and our girls made so many new friends. Looking forward to next year's convention and all the awesome adventures it will bring! Until then, enjoy this backstage-pass video featuring SlickforceGirls Brittany and Erika, as well as artist Corey Knaebel and writer Stephanie Jones.
~ Corey Stevenson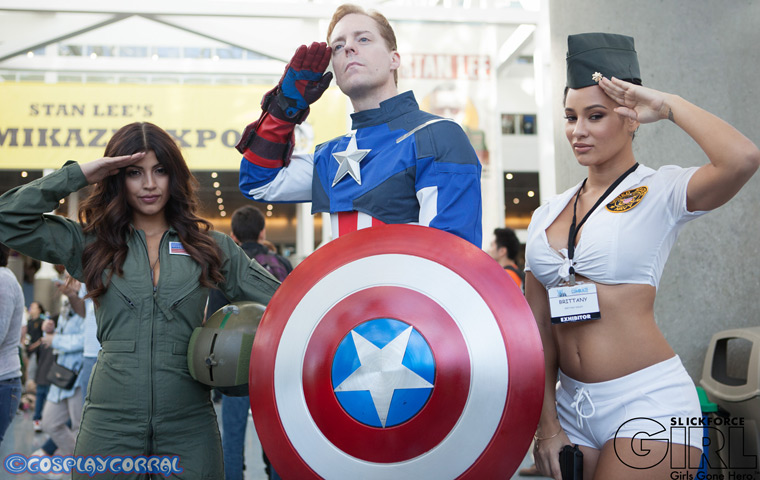 As most of you probably know by now, Stan Lee's Comikaze was a couple weeks ago at the Los Angeles Convention Center and the turnout was huge! We were lucky enough to have a booth close to the center of the convention this year so that meant a lot of foot traffic. Erika and Brittany were there signing autographs and taking pictures with fans, as well as artist Corey Knaebel.
Needless to say, the whole weekend was a blast and we have the photos to prove it. You can check out our full Comikaze 2014 cosplay and behind-the-scenes photo gallery below. Leave a comment if you stopped by the booth and let us know what you thought of everything. We can't wait to see all of you again next year!
~ Corey Stevenson
Photos courtesy of Craig's Cosplay Corral - Facebook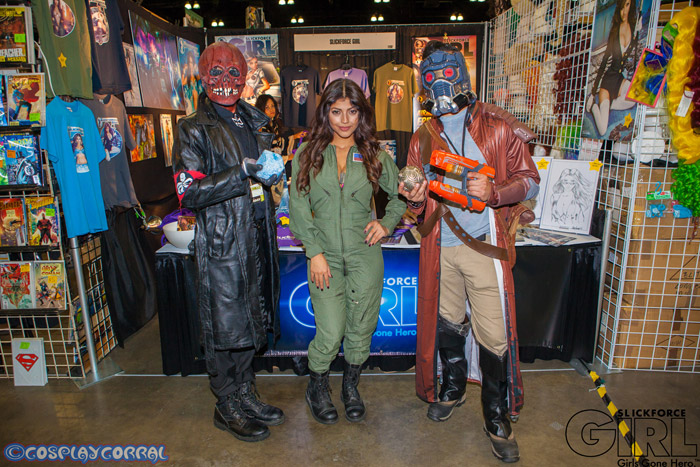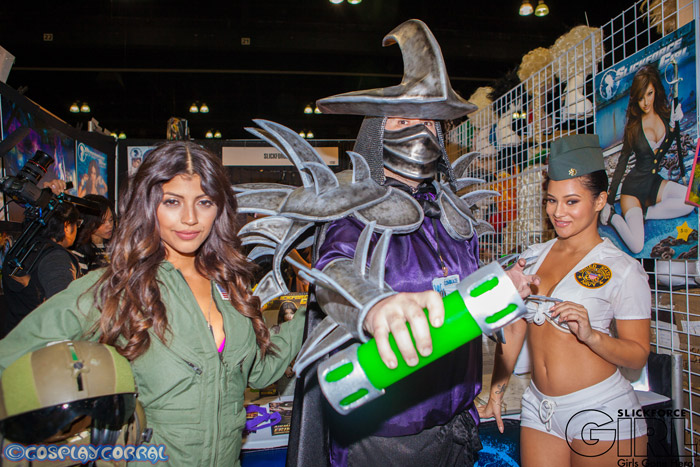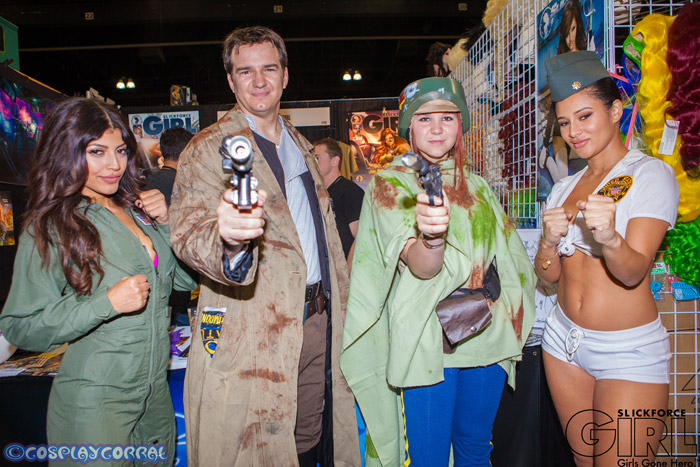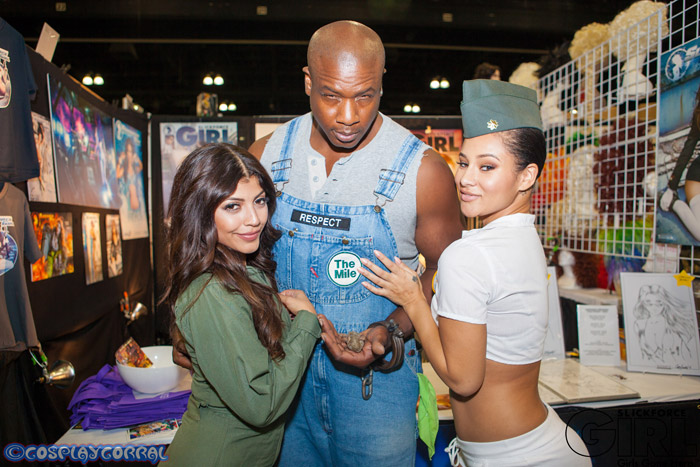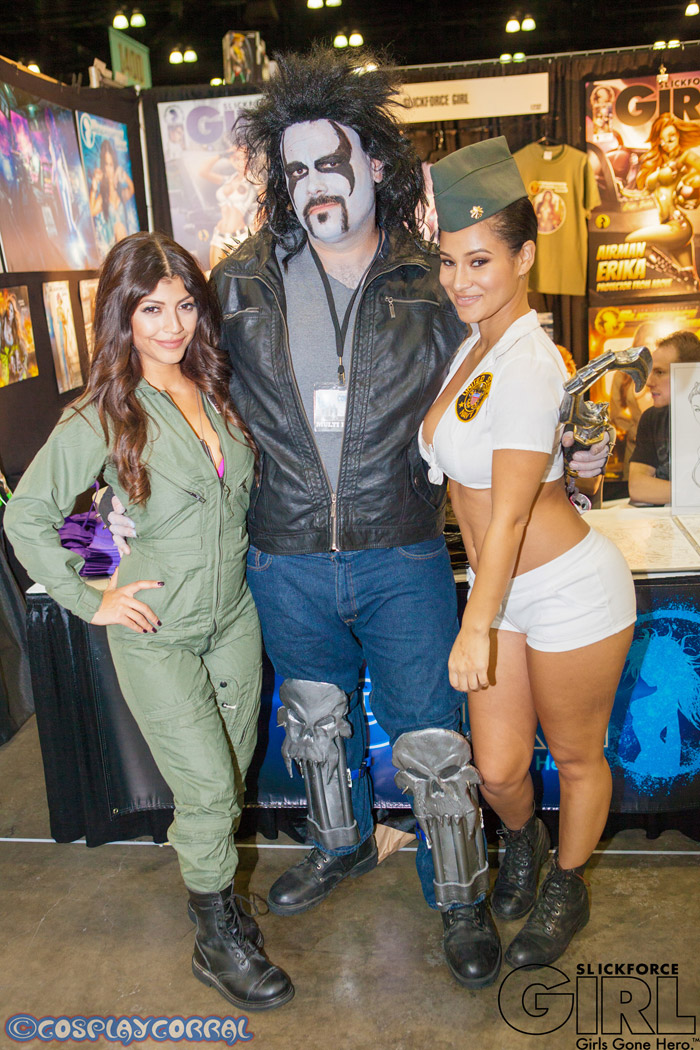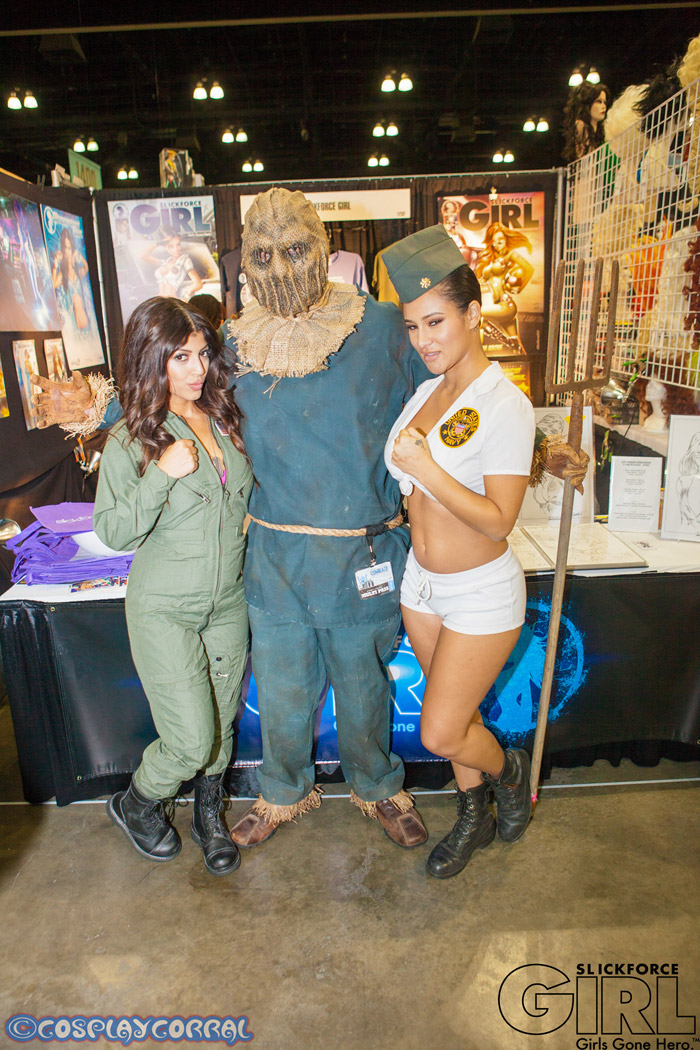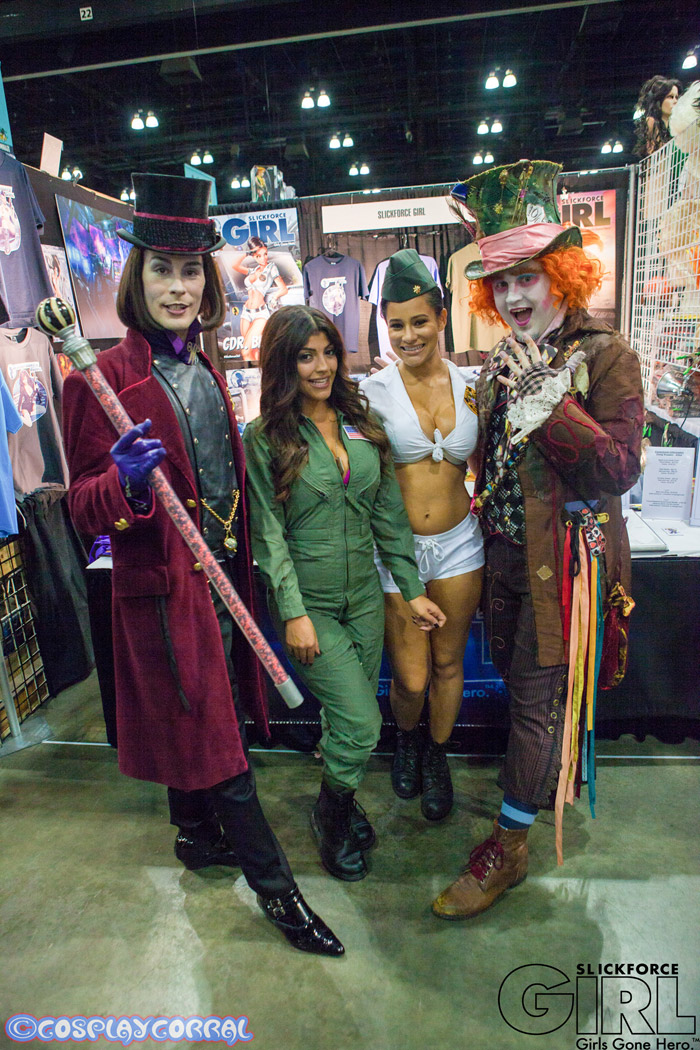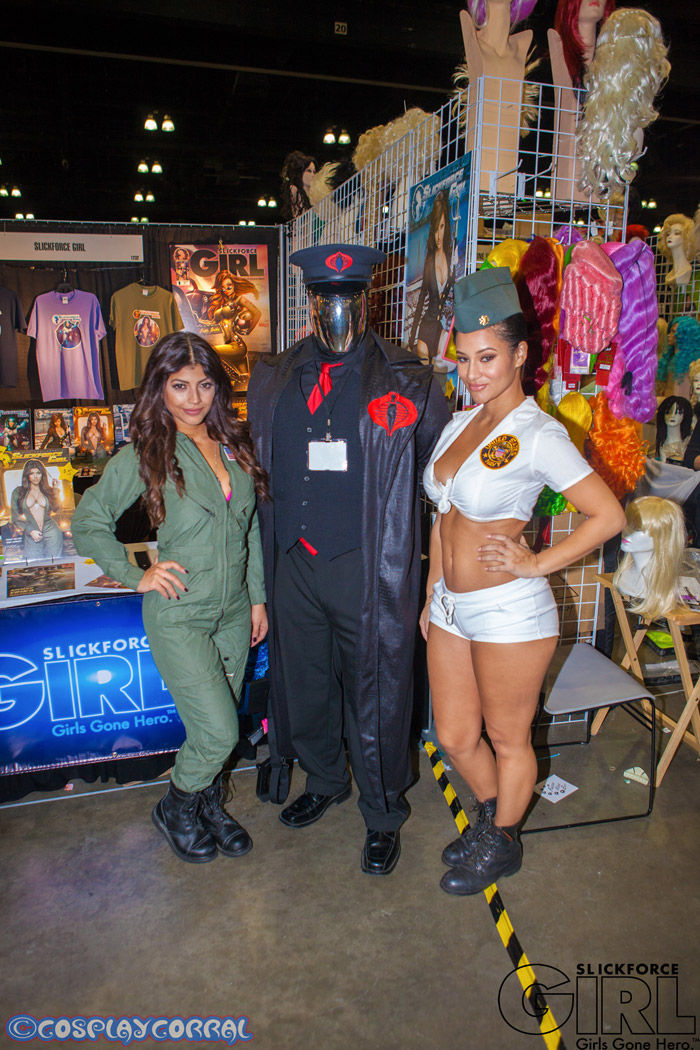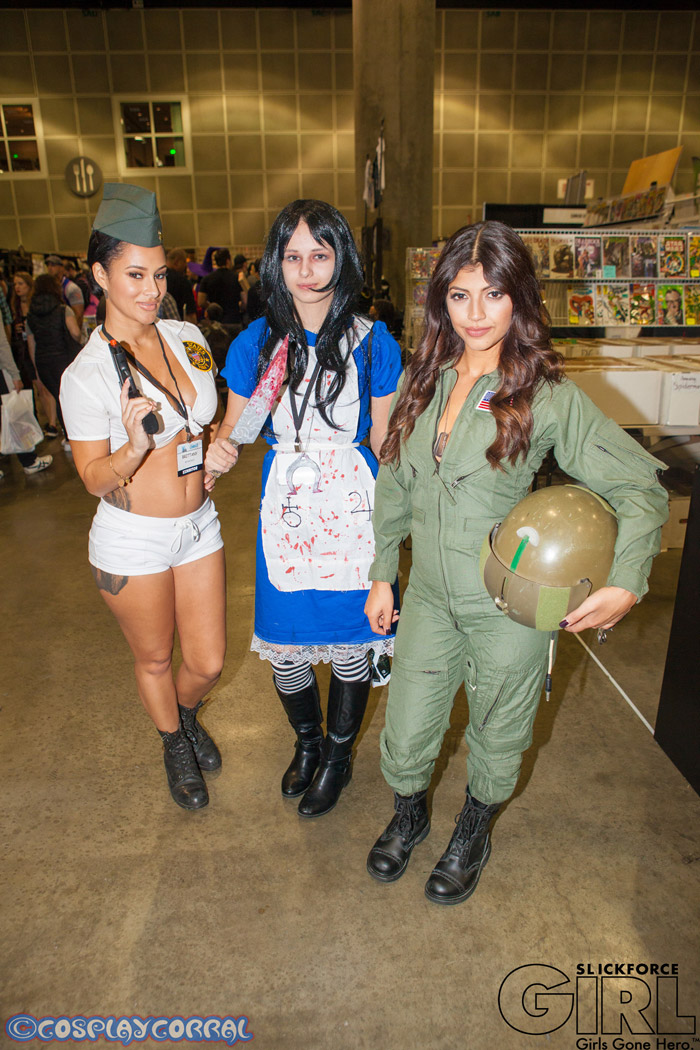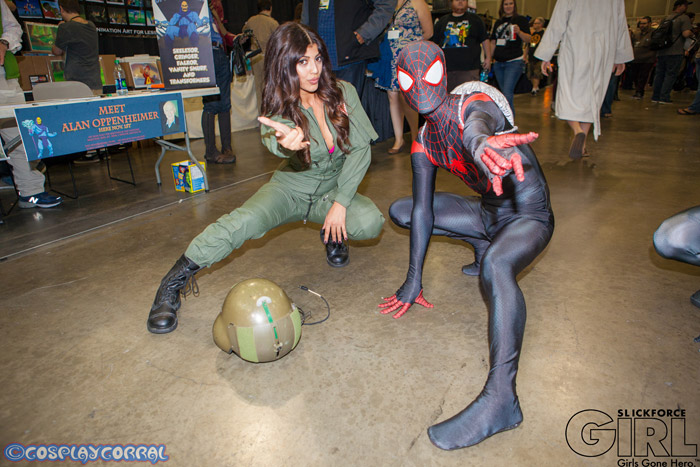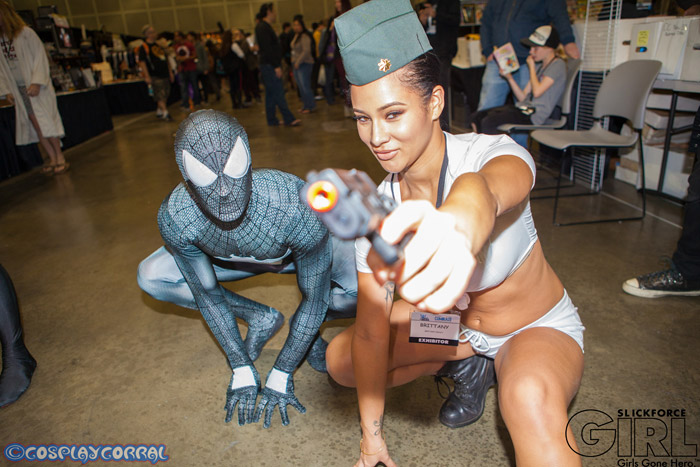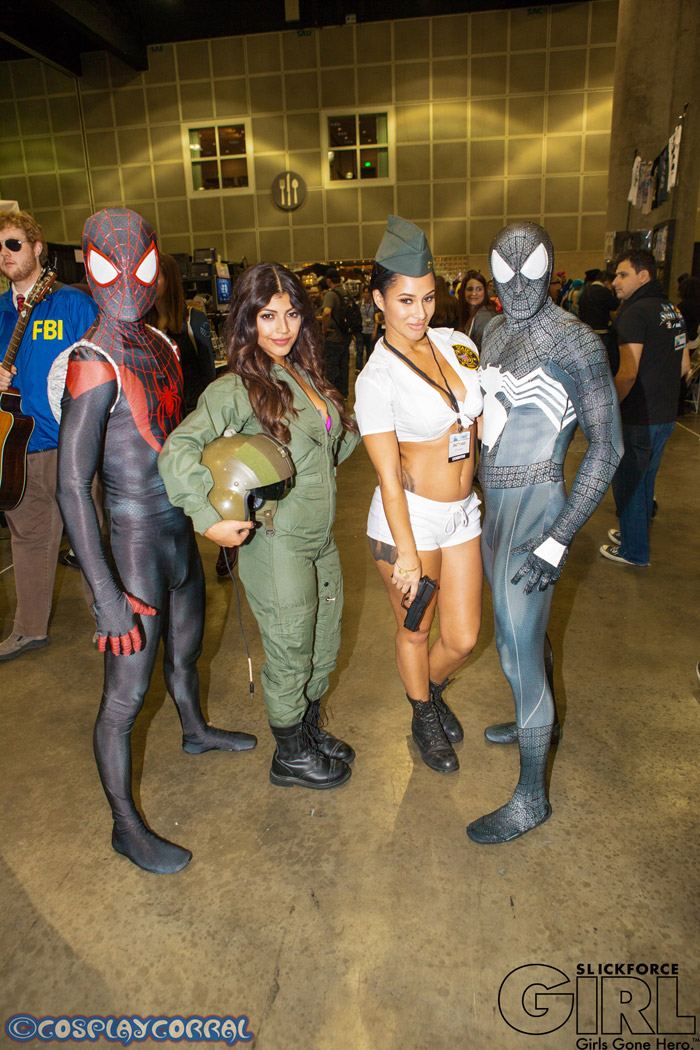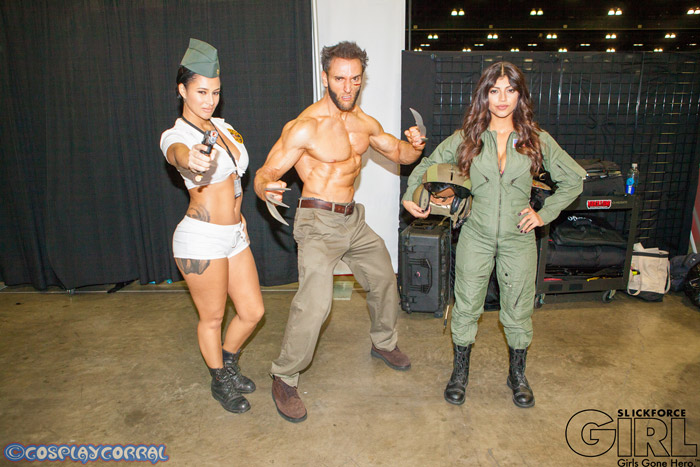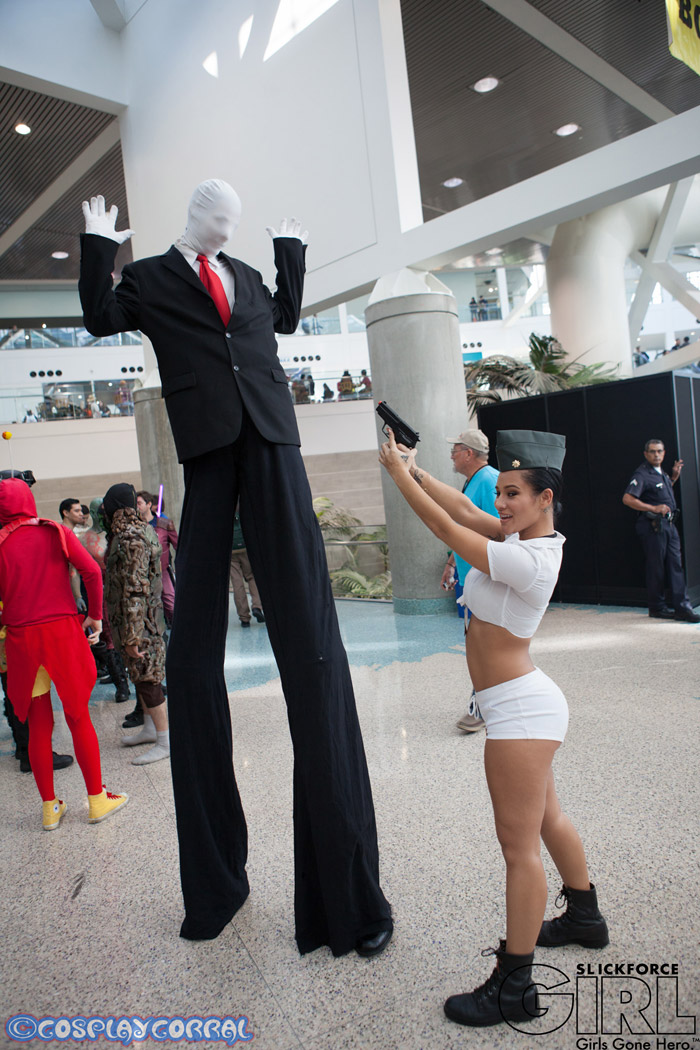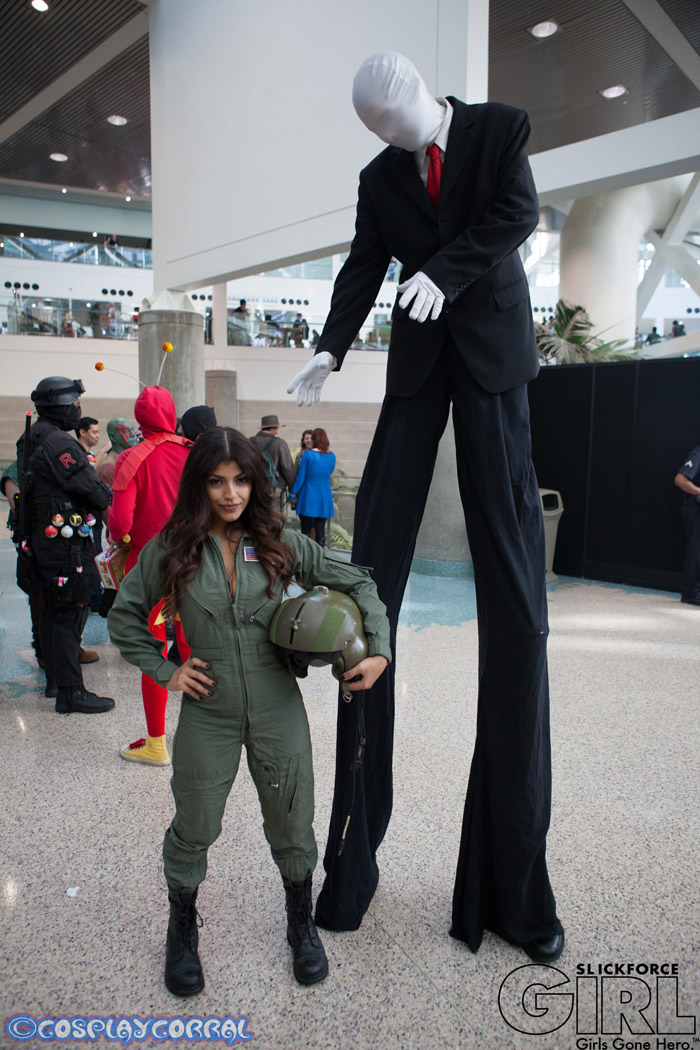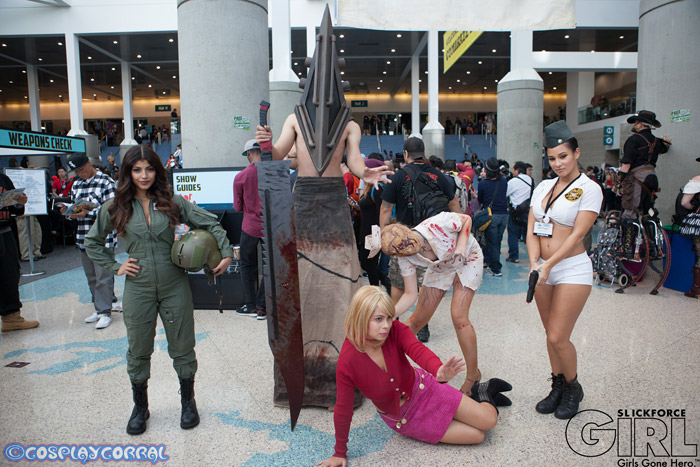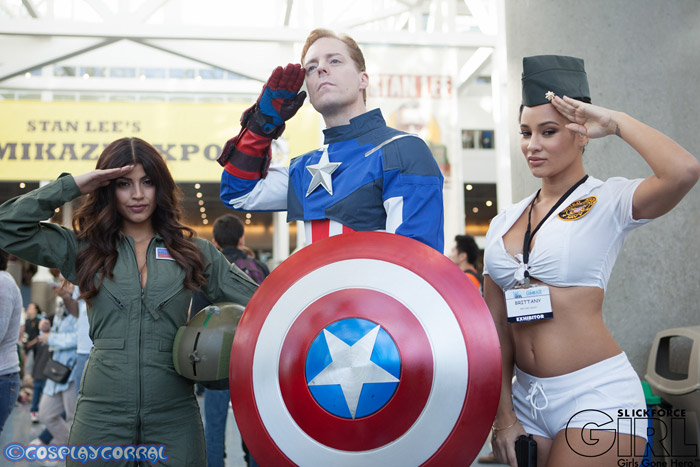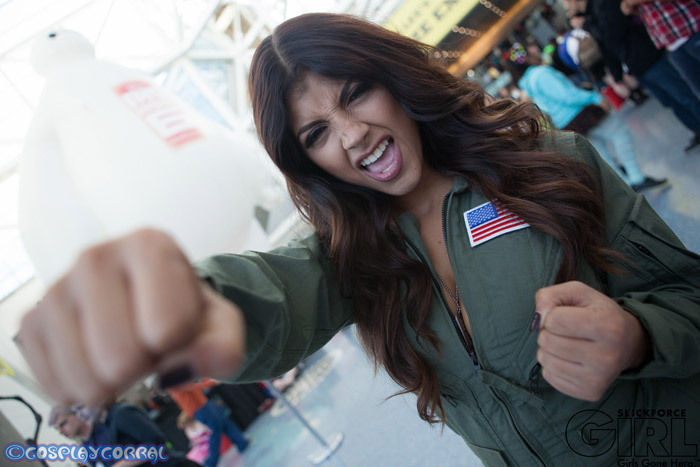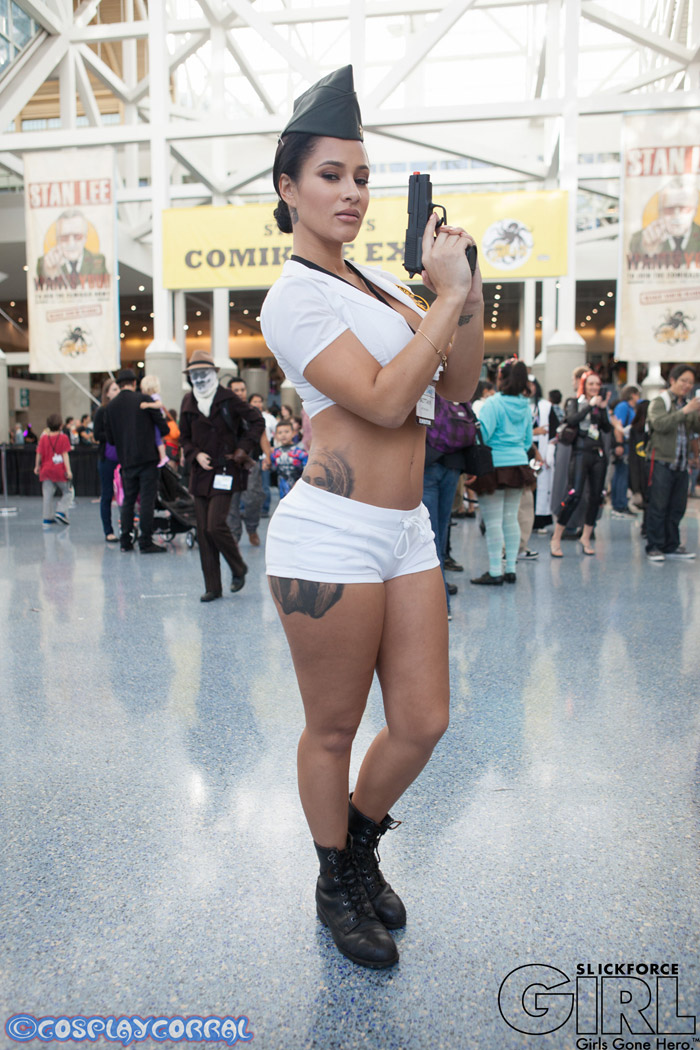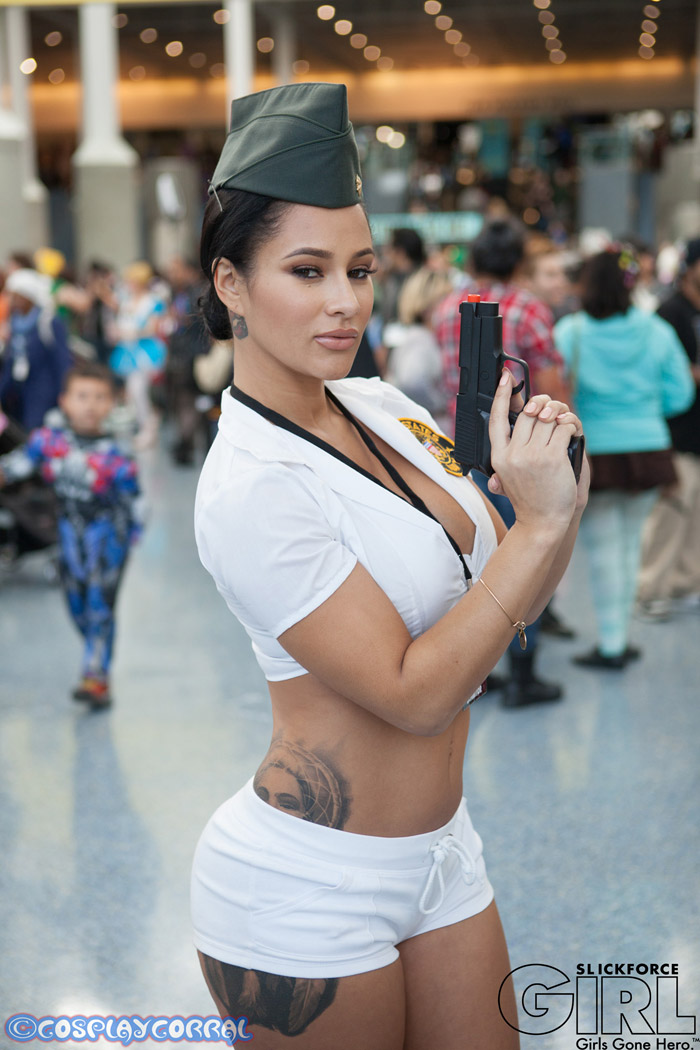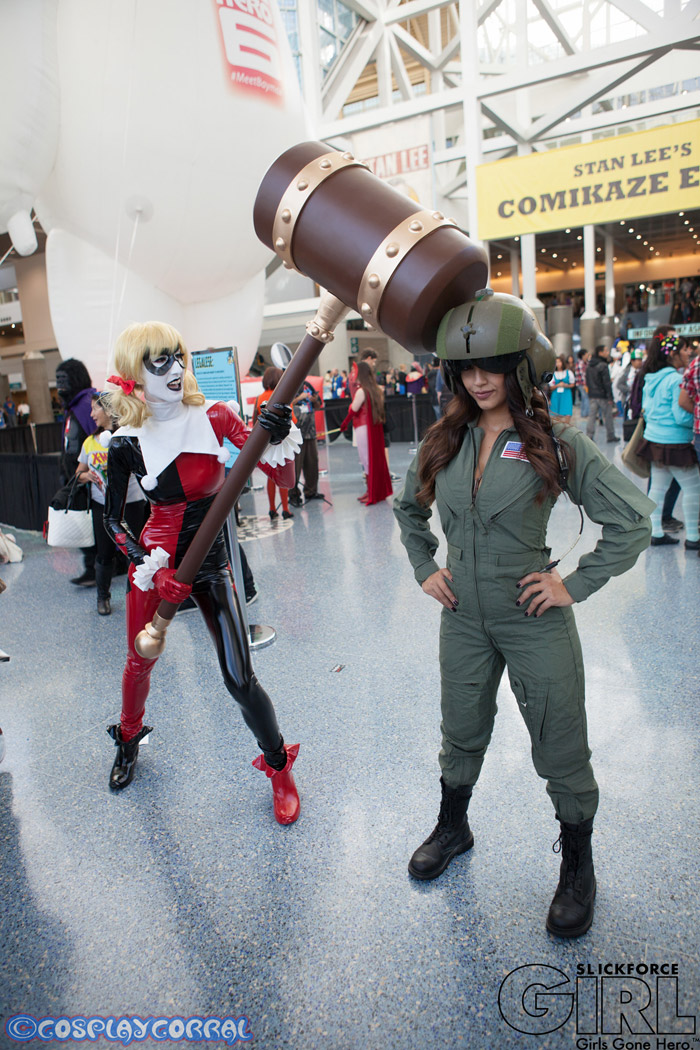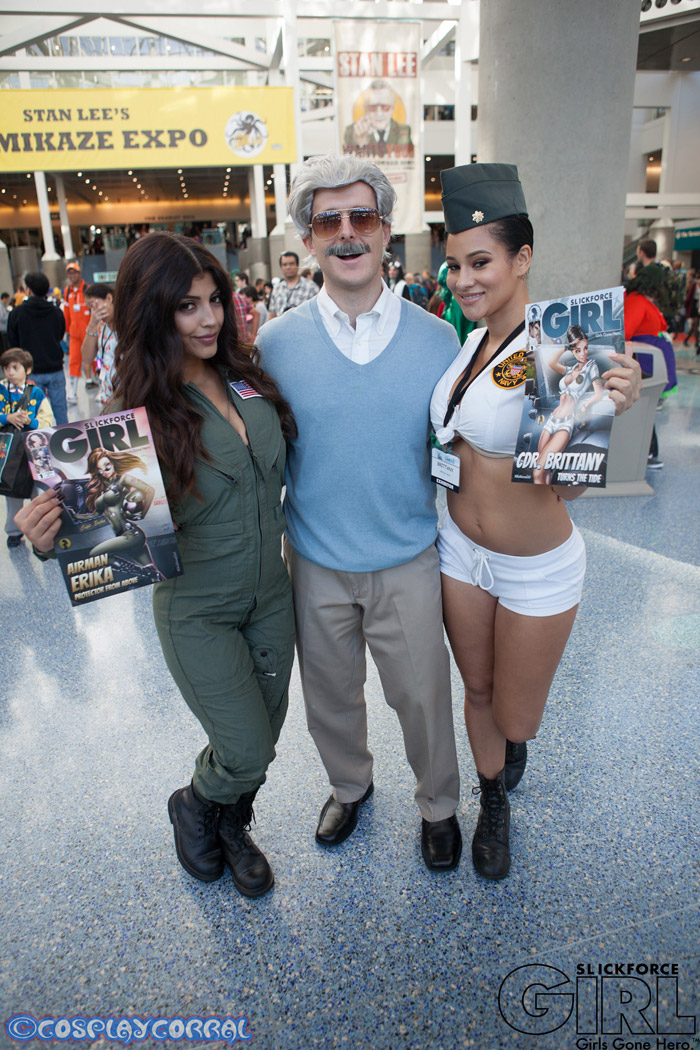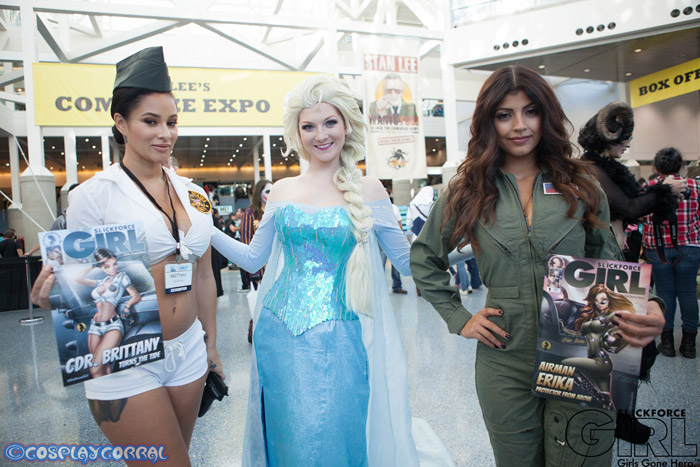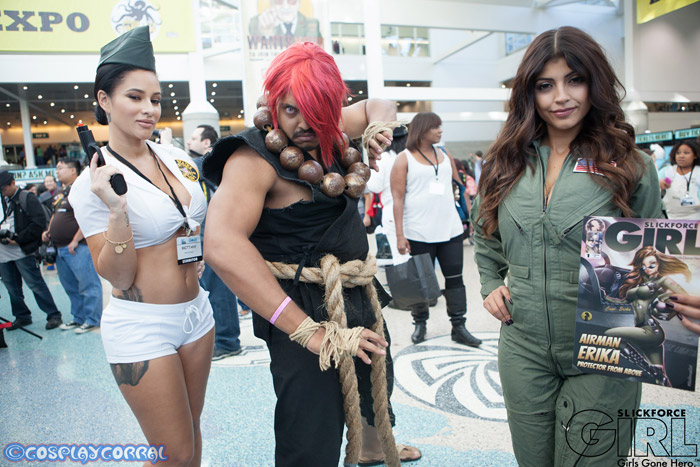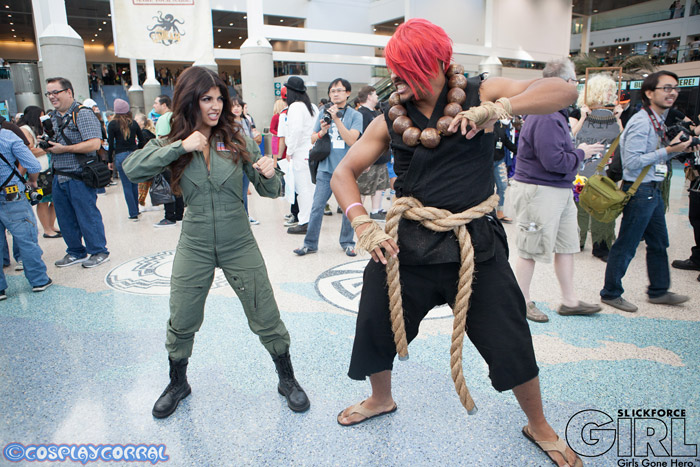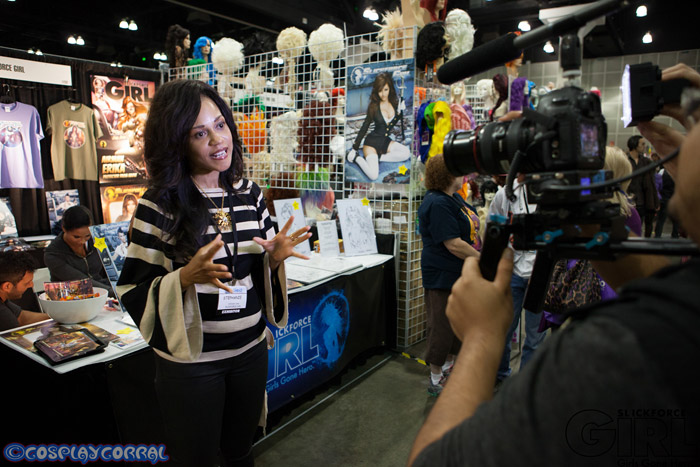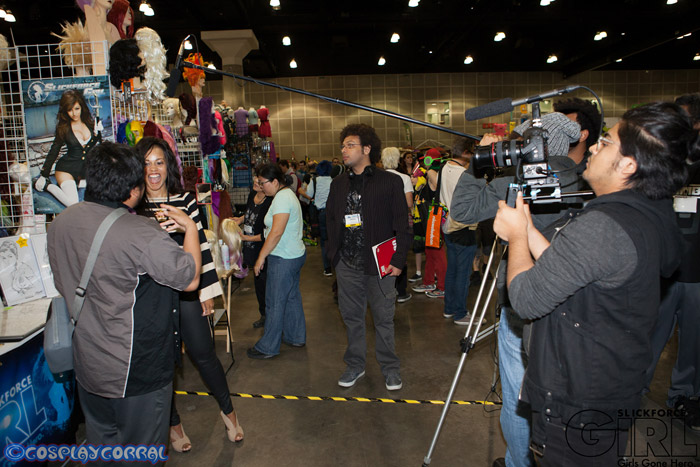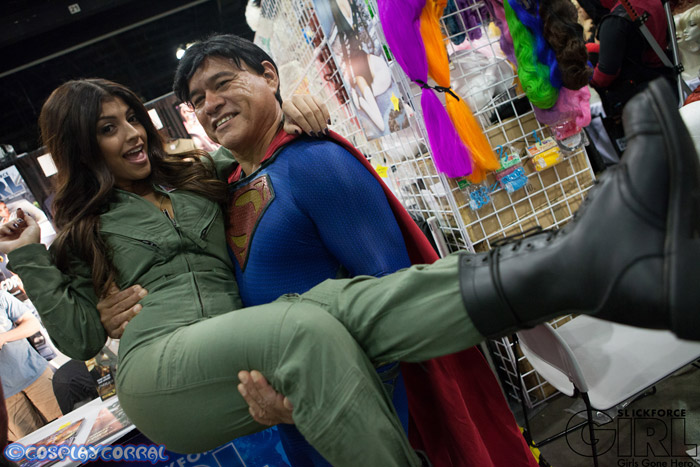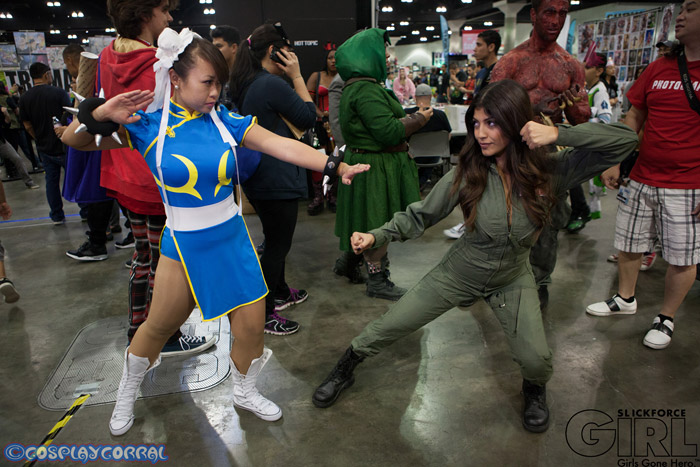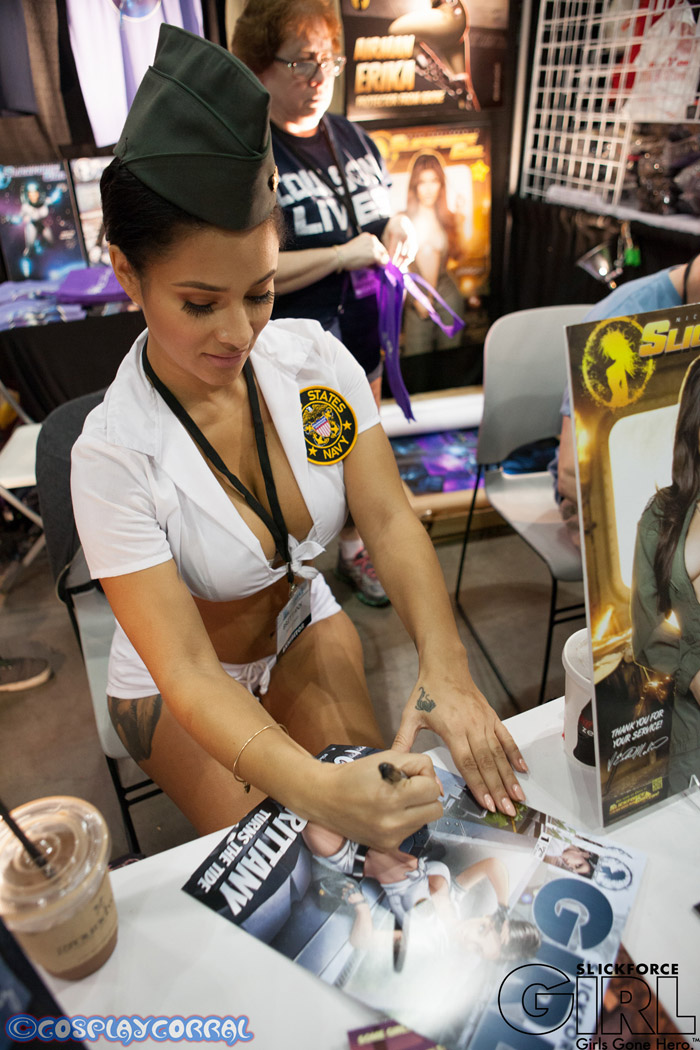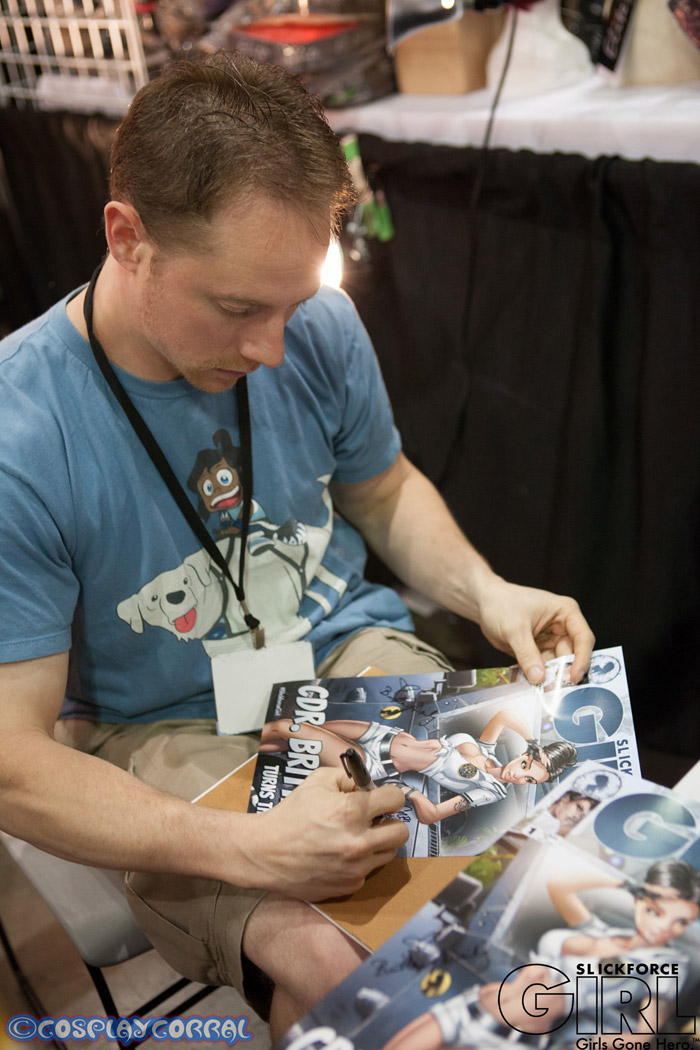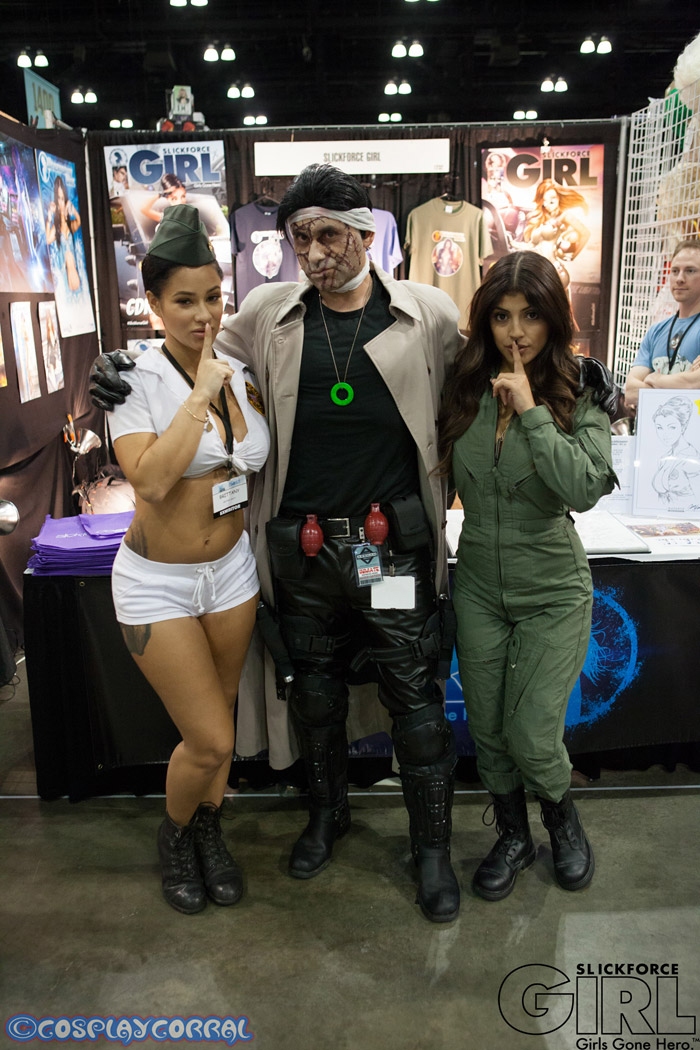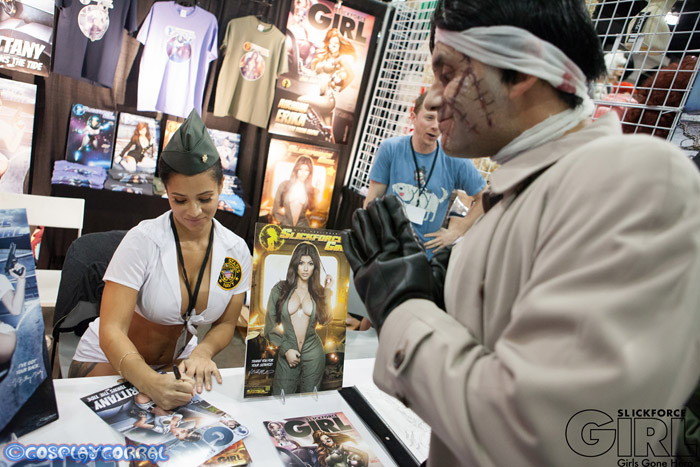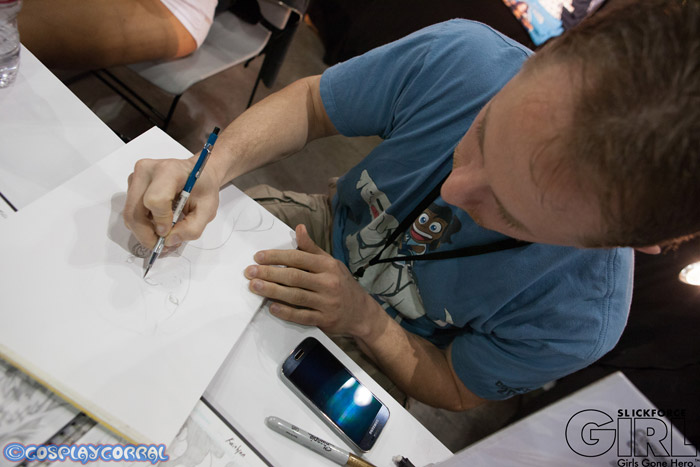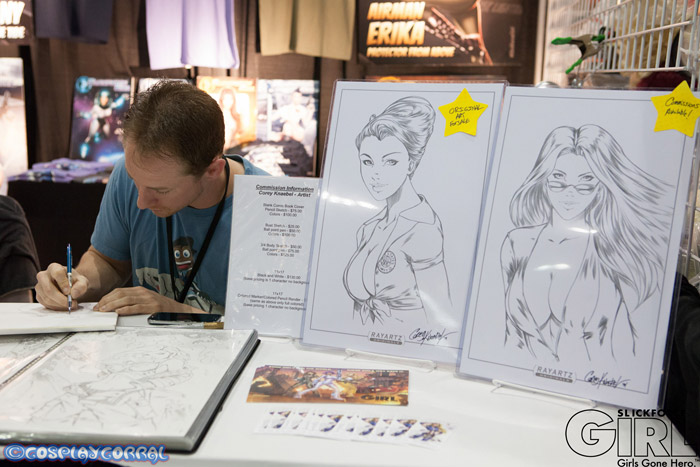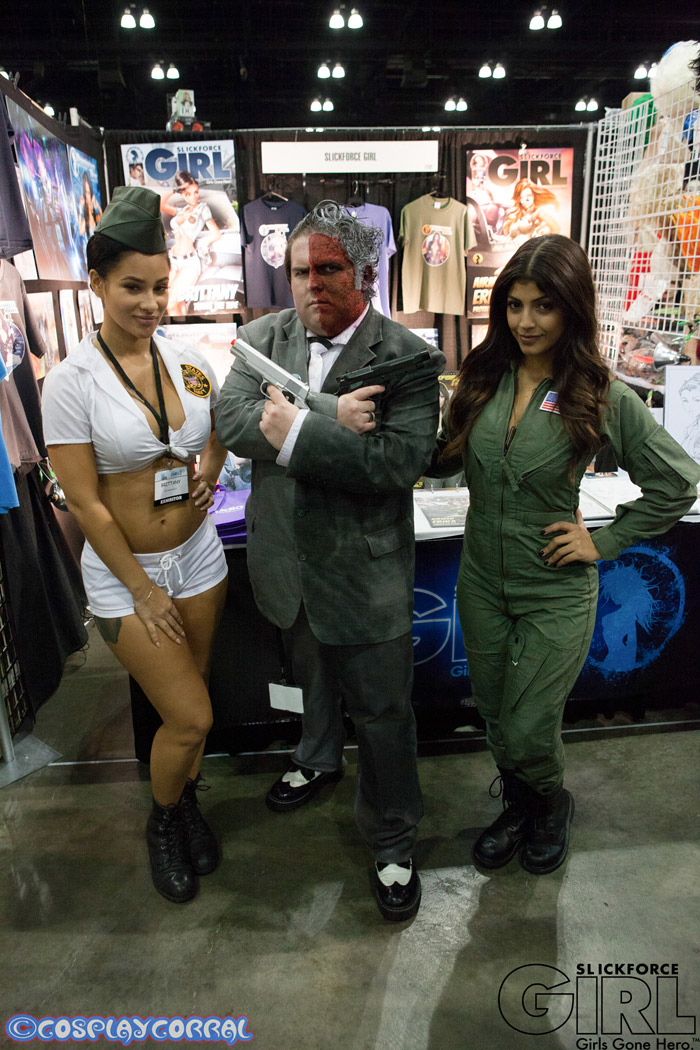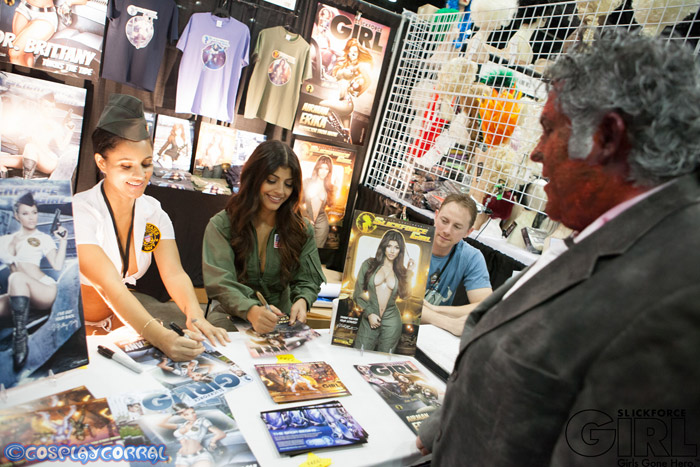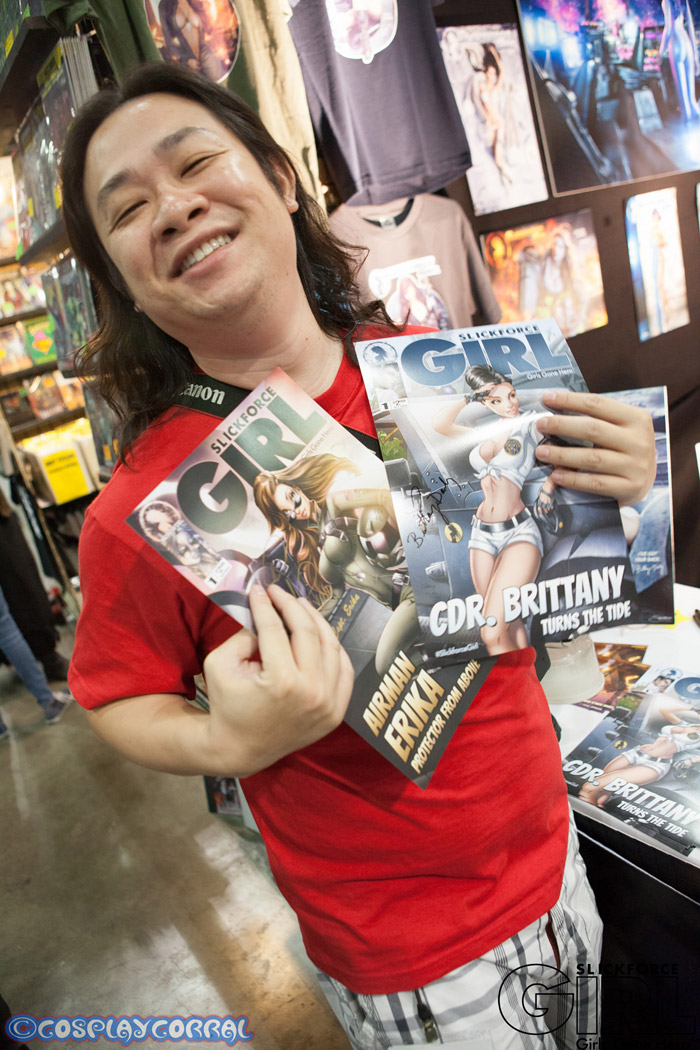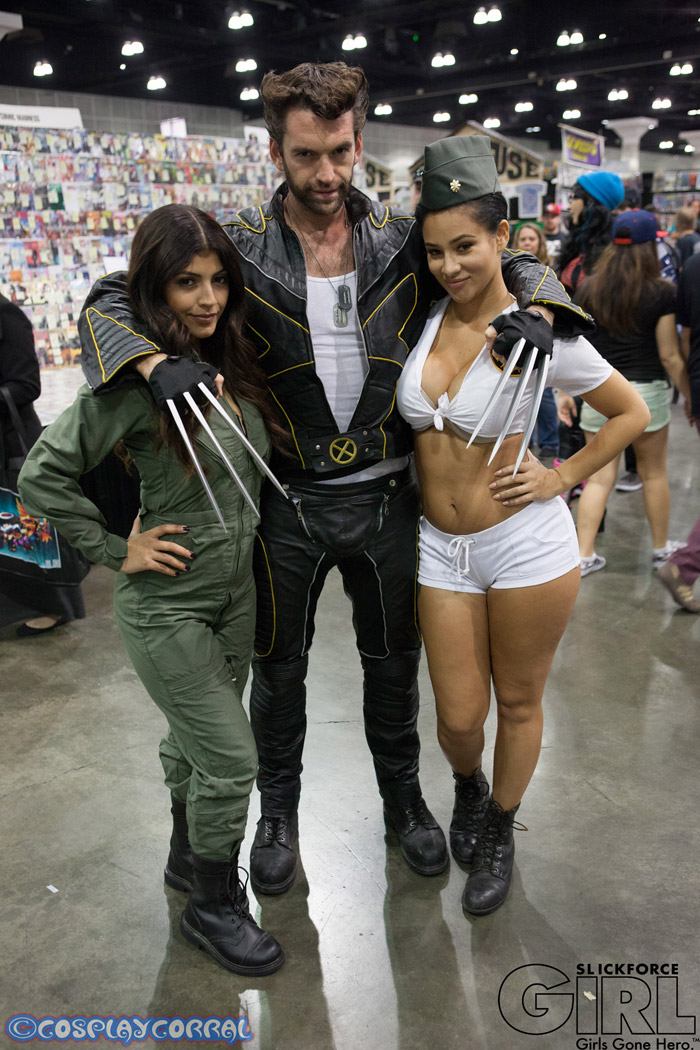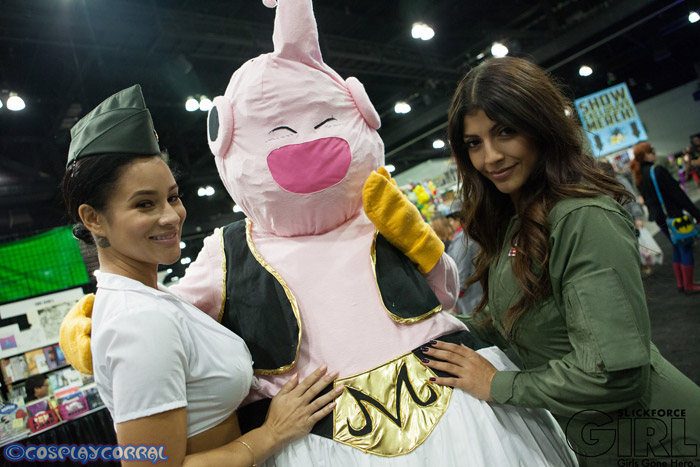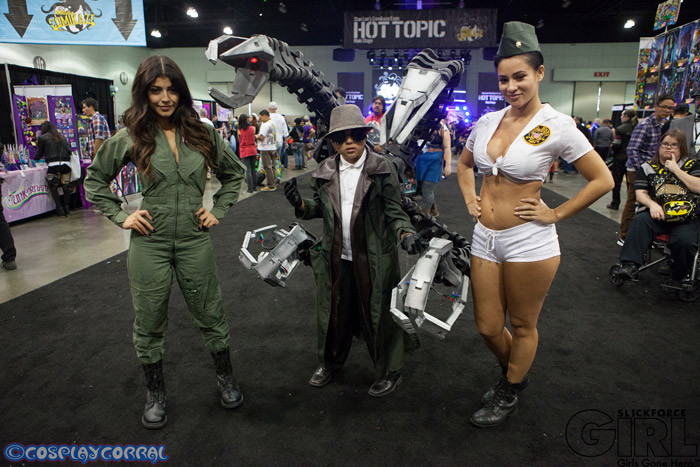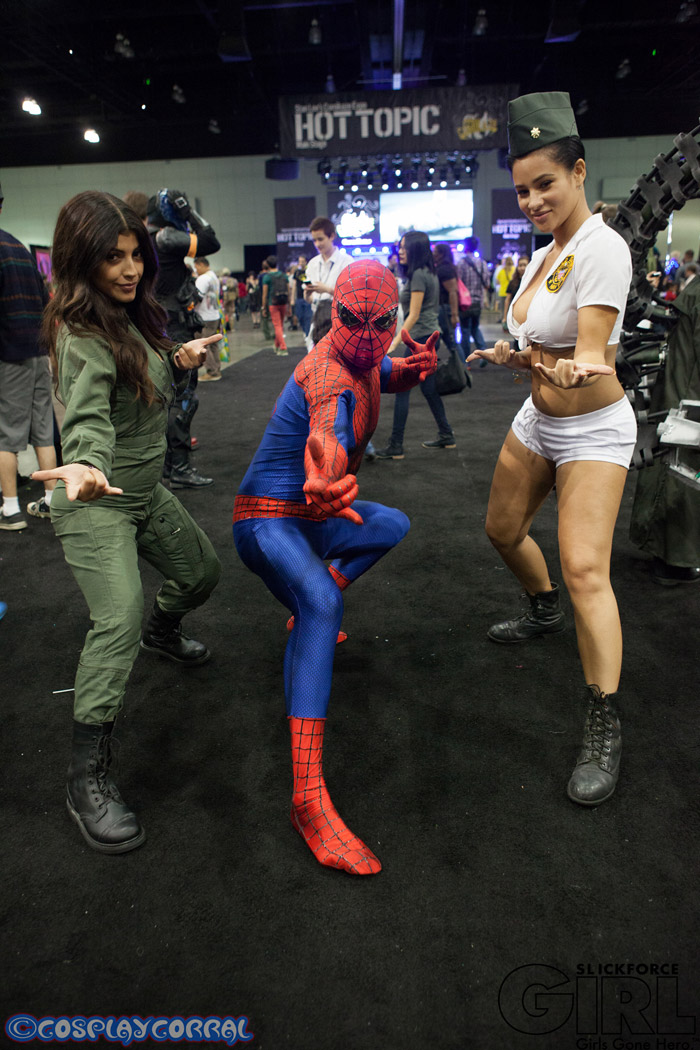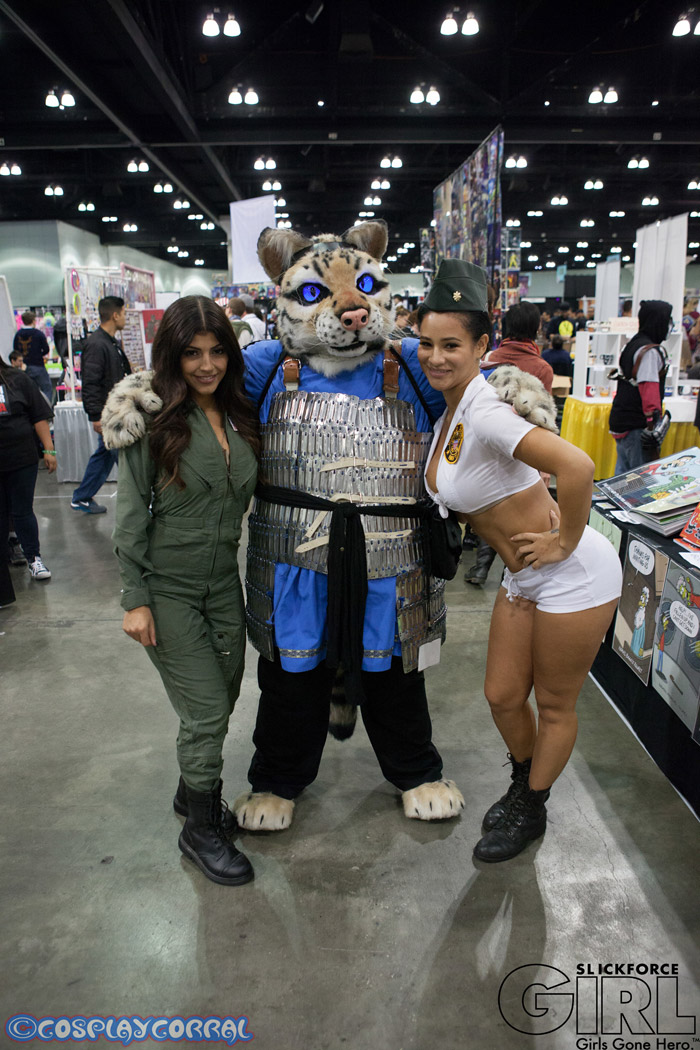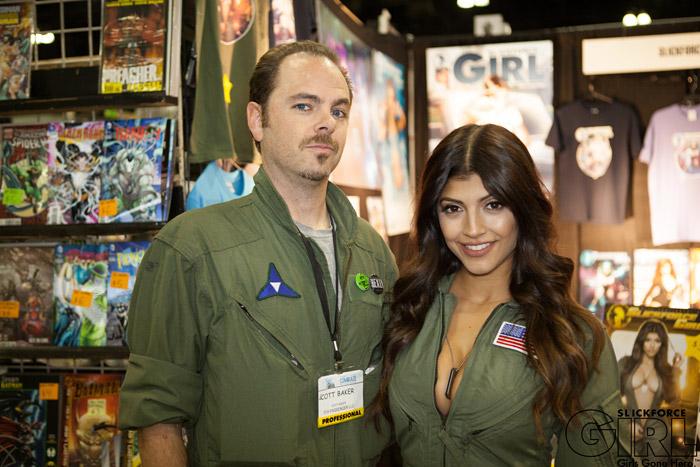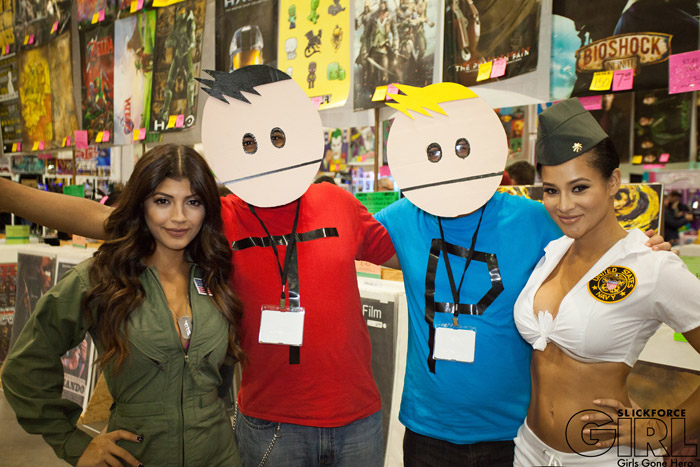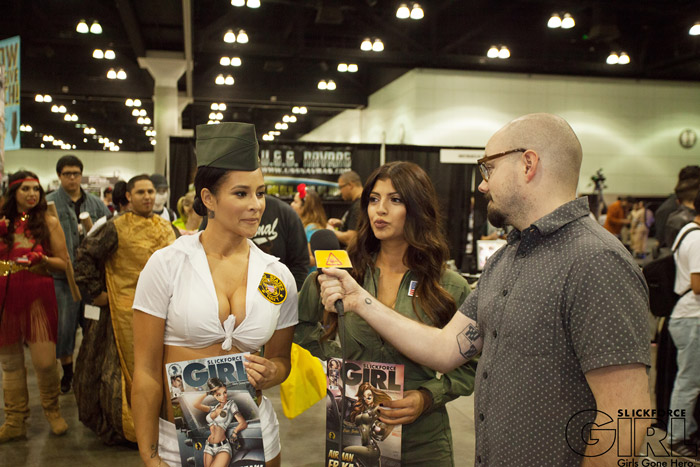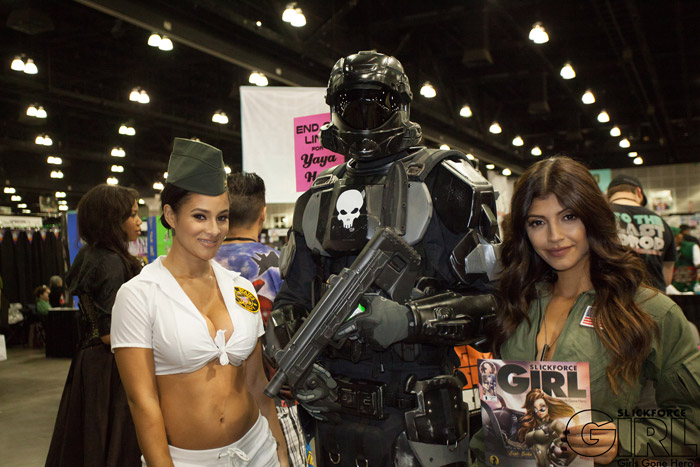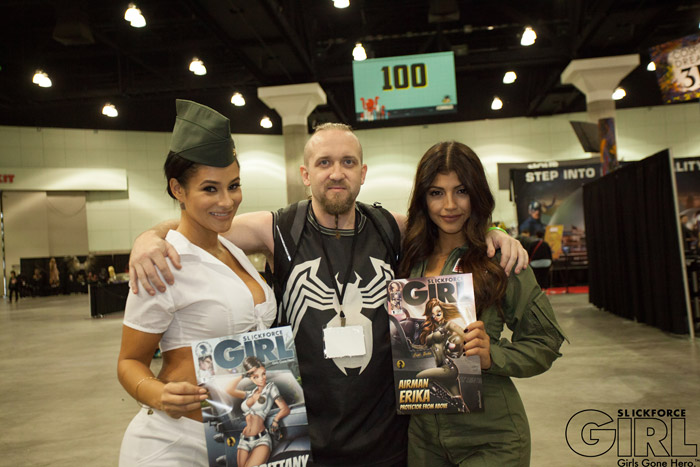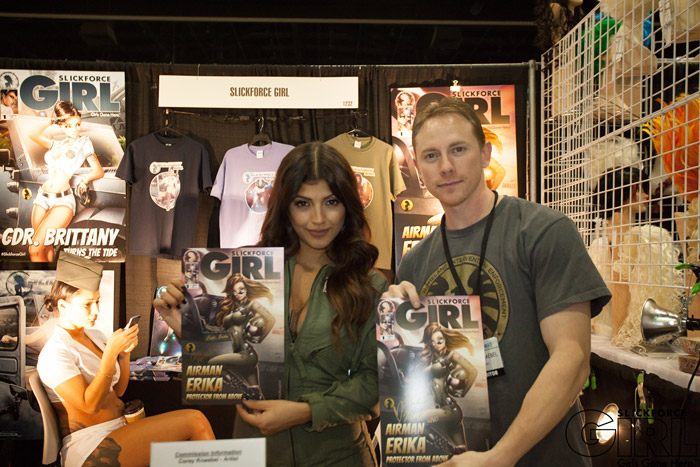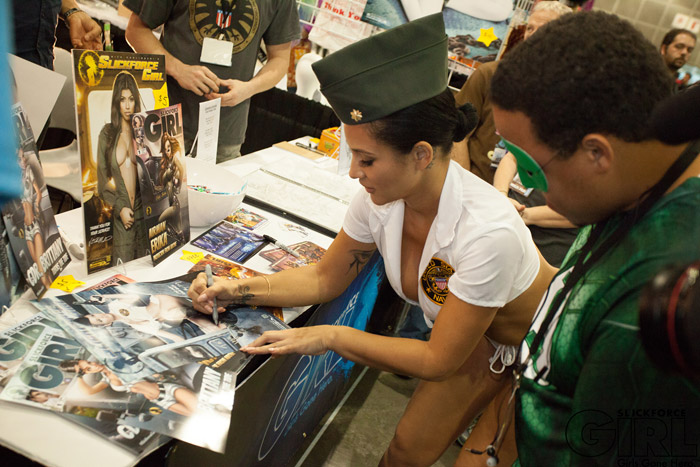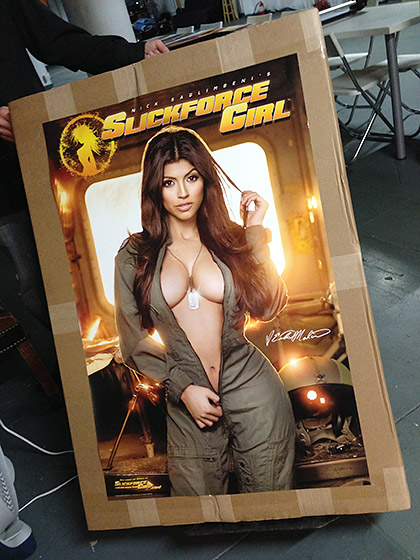 Wow! The SlickforceGirl Erika 24"x36" posters just arrived and they are stunning! Near-lifesize Erika Medina is sexier than ever in this instant classic pin-up shot.
Special release pricing, take 10% Off! Order now and receive before Christmas. The perfect gift for your military friends, or even if you just want to keep it for yourself.
Here's a cool behind-the-scenes look at the making of Erika Medina's SlickforceGirl shoot. What a fun (and cold) day this was! Thanks to Erika for being such a trooper during the shoot, and to the entire SlickforceStudio team who helped us pull off this dynamic concept.
See the finished shots from Erika's SlickforceGirl shoot here.
And order the Erika's Collector's Edition "Unzipped" 24x36 wall poster right here before they're gone!
CREDITS:
Photography by Nick Saglimbeni
Make-up by Gaby Ramos Torell
Hair by Al Ingram
Wardrobe Styling by Sarah Ellis & Amanda Carter
Cinematography by David A. Rivera for SlickforceStudio
Edited by Daniel U. Magana for SlickforceStudio
When Air Force Airman Erika isn't busy saving the world, she's thanking real heroes who fight for freedom every day. This Veteran's Day, Erika salutes the troops by with this special unzipped version of "Thank you for your service."
The Airman Erika pin-up image is now available as a stunning limited edition 24"x36" poster. A portion of profits from poster sales will be donated to the Special Operations Warrior Foundation, which helps wounded veteran's and their families within the U.S. Special Forces community, including Army Green Berets, Navy SEALs, Air Force Combat Controllers and Marine Corps special ops personnel.
Pre-order the poster now at SaglimbeniStore.com and receive it before the holidays. Ships worldwide.