Archive for the 'Videos' Category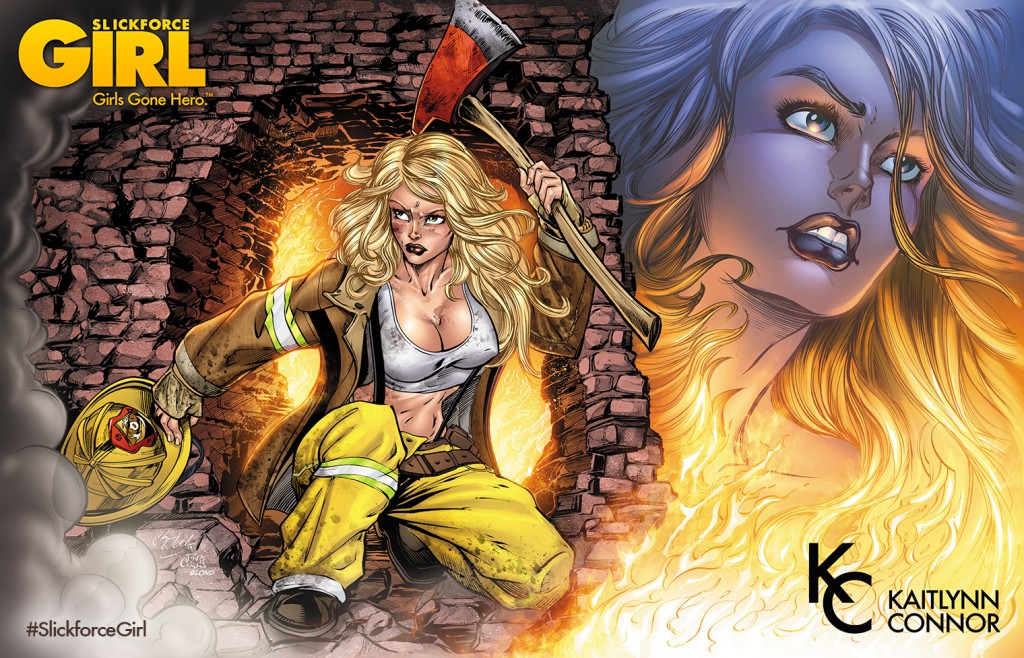 Comikaze is only a few months away, so you know what that means...more Slickforce art is on the way! Artist Chris Williams has been turning out a steady stream of stunning character pieces for the SlickforceGirl tribe this year. Here is his latest work featuring firefighter Kaitlynn Connor as she braves the inferno. This is our first time working with colorist Blond who did an incredible job capturing the warm/cool contrast, and we'll post the standalone inks by Jake Isenberg in a future entry so you can fully appreciate them. Click the image above for full HD version, and be sure to follow us on
Instagram
and
Facebook
for exclusive teasers, videos and news!
Pencils by Chris Williams - Deviant Art | Instagram
Inks by Jake Isenberg - Deviant Art | Facebook
Colors by Blond - Deviant Art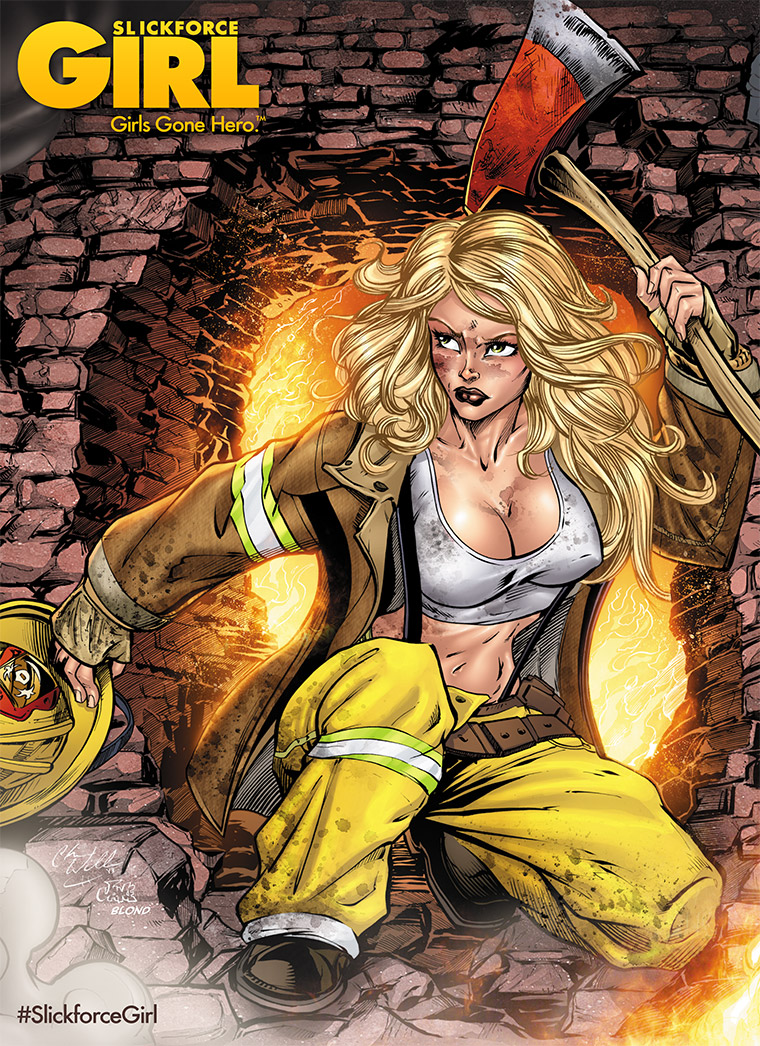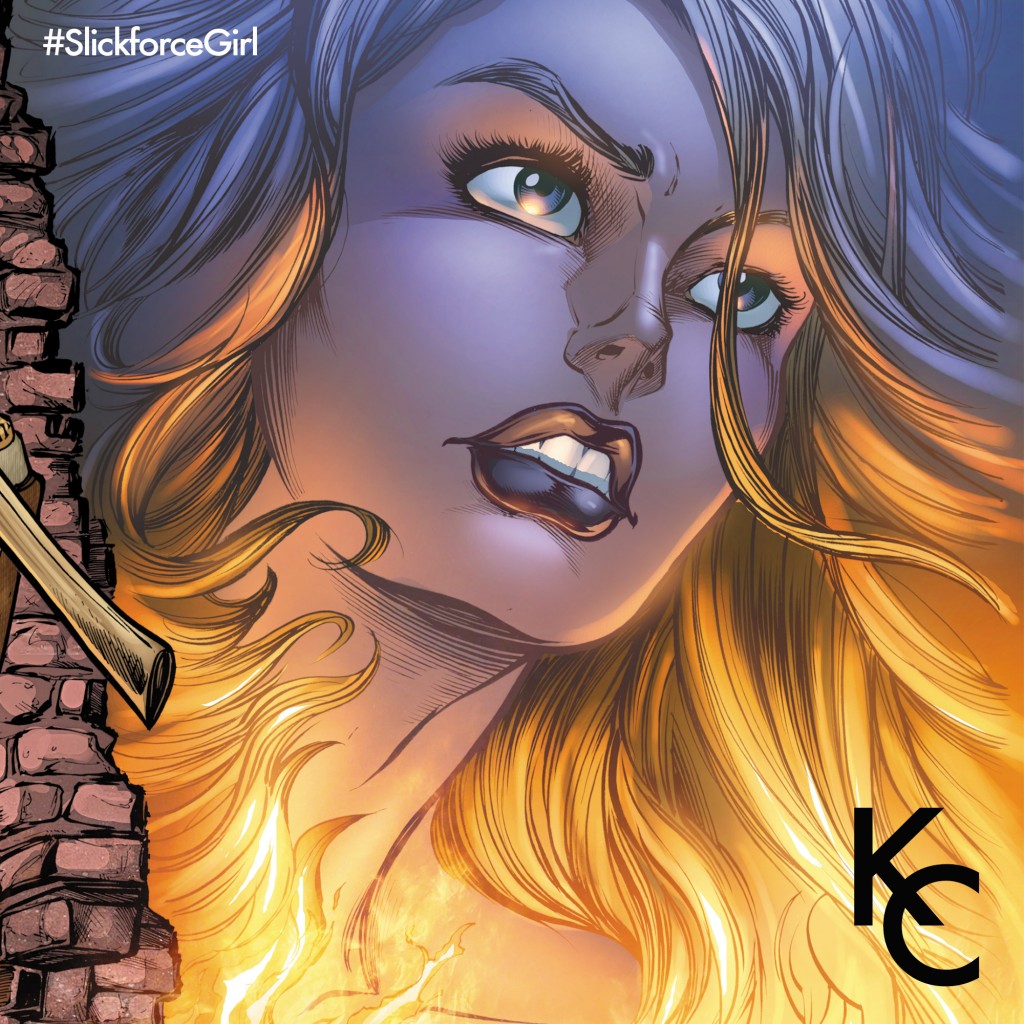 Unsurprisingly, the response to our new Desert Mechanic Jessica character has been overwhelmingly positive — roughly 70% excitement and 30% drooling — which we no doubt owe in large part to our beautiful model Jessica Burciaga, who brought this hero to life. To her credit, it was pretty much impossible to make Jess even slightly unattractive, even with mountains of grease and dirt piled on her. She was a trooper 'til the end, so we thought it only fair to give our beloved readers a behind-the-scenes look at the making of this shoot. BTS gallery and final campaign images below.
Additional images at NickSaglimbeni.com.
Enjoy!
-Nick
CREDITS: Photo:
Nick Saglimbeni
Makeup:
Therese Williams
Hair: Al Ingram Styling:
Diana Chan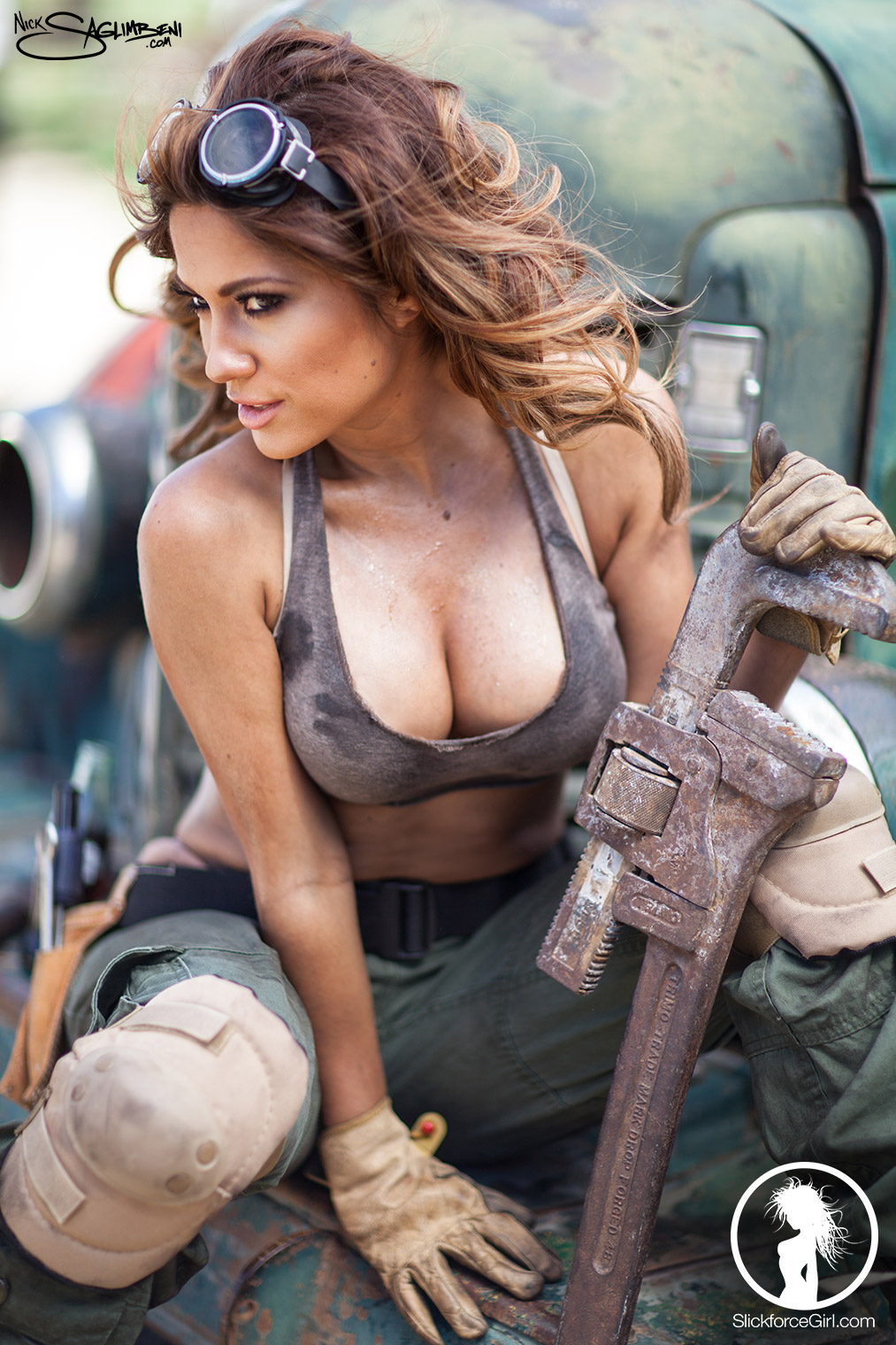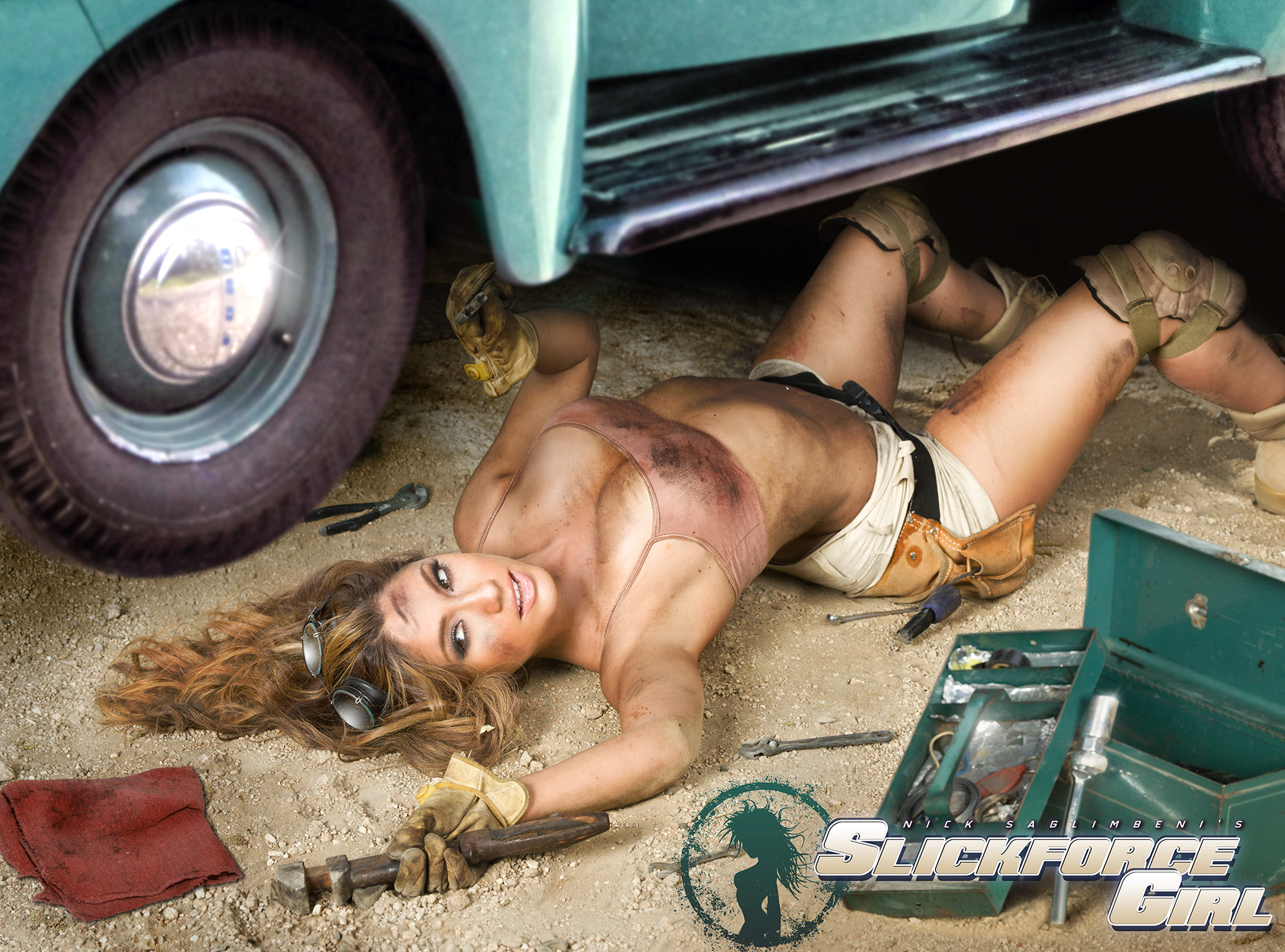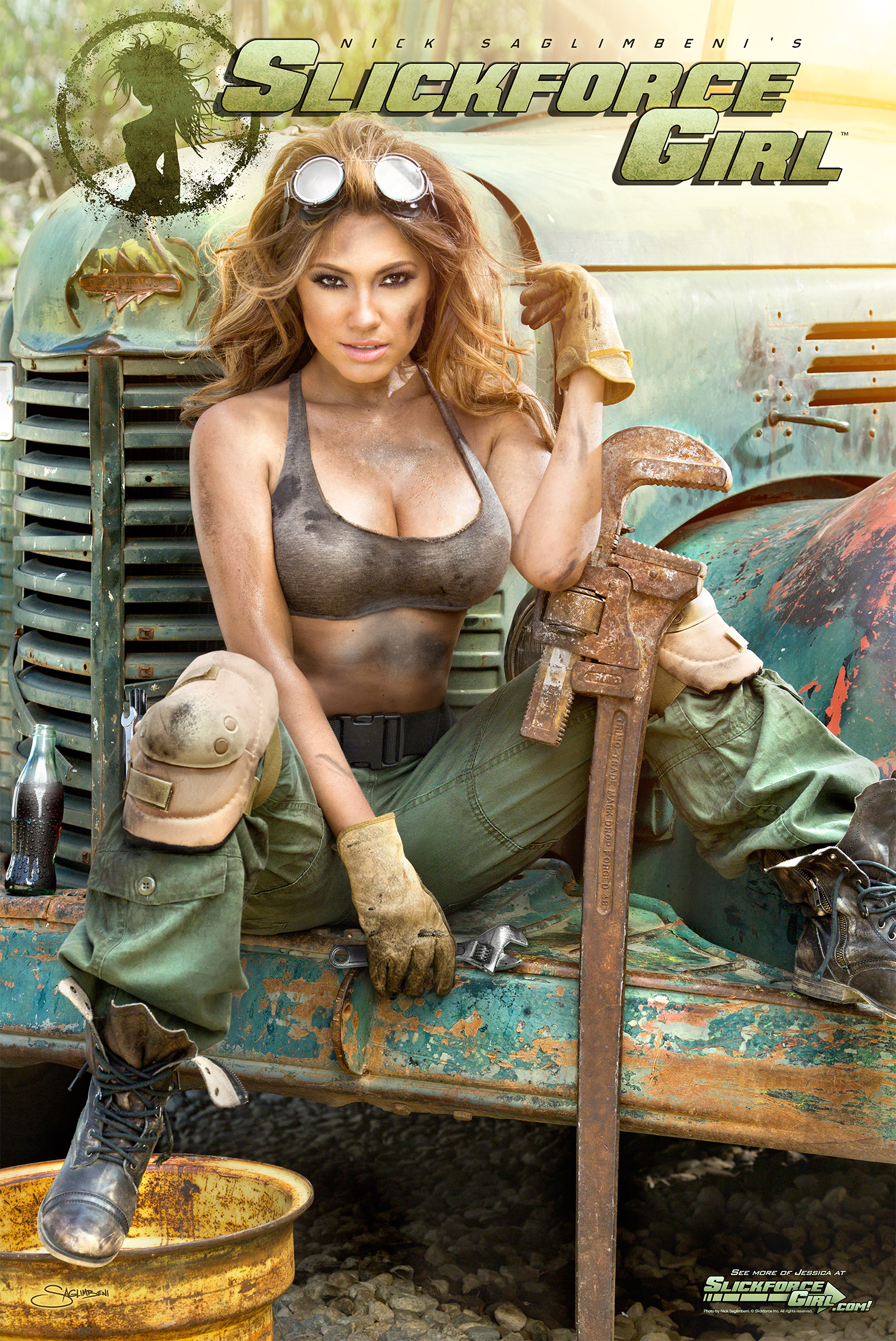 Hey there, SlickforceGirl fans. I just got this behind-the-scenes video back from our editor and couldn't wait to feature it on the blog. The video is from this year's Stan Lee's Comikaze and, as you can see, we had a total blast hanging out with all of you, and our girls made so many new friends. Looking forward to next year's convention and all the awesome adventures it will bring! Until then, enjoy this backstage-pass video featuring SlickforceGirls Brittany and Erika, as well as artist Corey Knaebel and writer Stephanie Jones.
~ Corey Stevenson
Melanie Iglesias is back, and this time we are raising money for Hope for the Warriors. Watch as Melanie tries to keep up with the outlandish signing requests for her "Marine Mel" posters while fighting for a good cause!
Hope for the Warriors is an amazing 4-star rated charity that aims to enhance the quality of life for post-9/11 service members, their families, and families of the fallen. We are proud to have made a donation from the Saglimbeni Store and the Melanie Iglesias Store.
Special thanks to all of YOU who ordered autographed posters and made our donation possible. We couldn't do it without you!
Want to see the making of Mel's stunning Marine Cadet poster? Click here.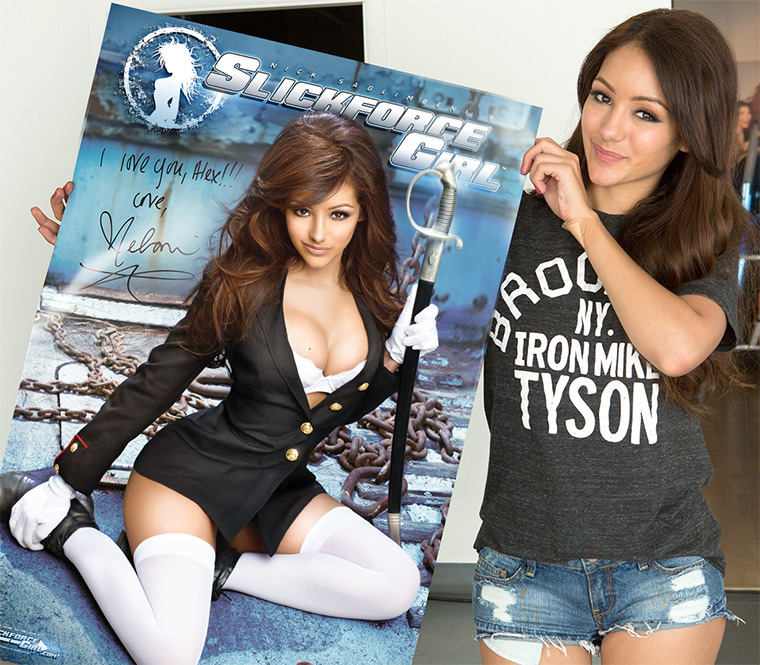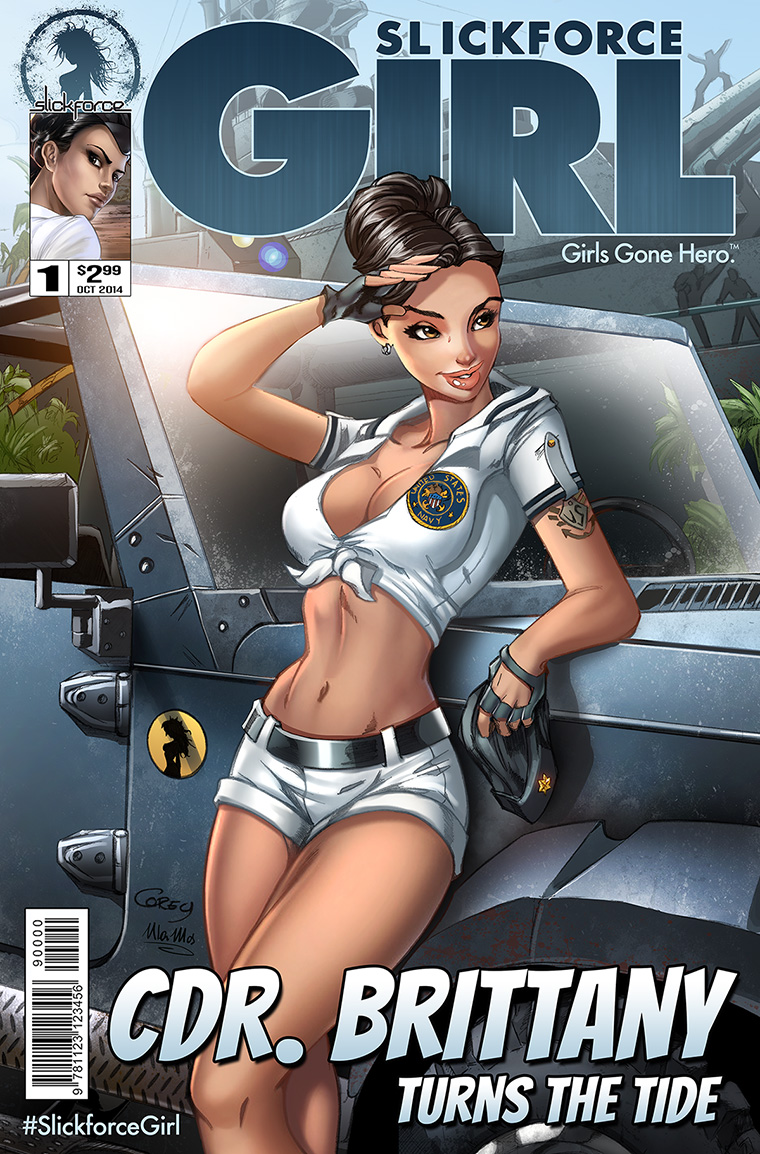 Naval Commander Brittany has always been a badass. During our live-action shoot, our good friend & model Brittany Dailey brought the perfect combination of fearless hero and sexy swag to the character. Lucky for us, artists Corey Knaebel and Ula Mos were able to capture that swag in cartoon form.
In this beautiful faux cover, Brit returns to base to recharge—and accept a little adoration from her fellow warriors.
BREAKING NEWS: Model Brittany Dailey will be joining us at our SlickforceGirl booth at Stan Lee's Comikaze Oct 31-Nov 2, signing this limited edition poster, along with artist Corey Knaebel. Be sure to come by and see us!
In case you missed it, here's a lookback at the making of Brittany's shoot below!
Pencils by Corey Knaebel - Deviant Art | Website | Facebook
Inks and colors by Ula Mos - Deviant Art | Facebook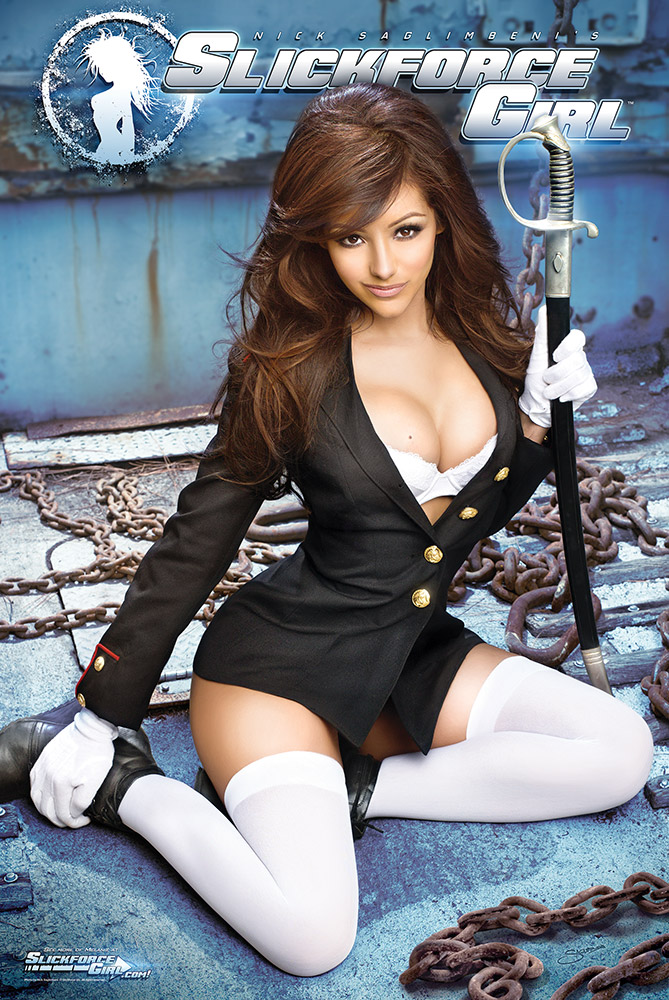 As America gears up for Memorial Day weekend, the SlickforceGirl team has decided to commemorate the holiday with much-anticipated new releases featuring fan-favorite Melanie Iglesias. Pre-order your 24"x36" Marine Melanie Collector's Wall Poster before May 29, and Melanie Iglesias will autograph them—personalized to the recipient. And for the die-hards, we've got a Marine Melanie SuperFan Combo Pack that contains the 24x36 wall poster, a Charcoal Gray Marine Melanie SlickforceGirl T-Shirt, a Limited Edition 11x17 care-package poster, all in one set.
Wishing everyone a happy and safe holiday weekend. In the coming week, we take the time to remember those who have lost their lives in the fight for freedom. You are the real heroes, and the SlickforceGirl team salutes you!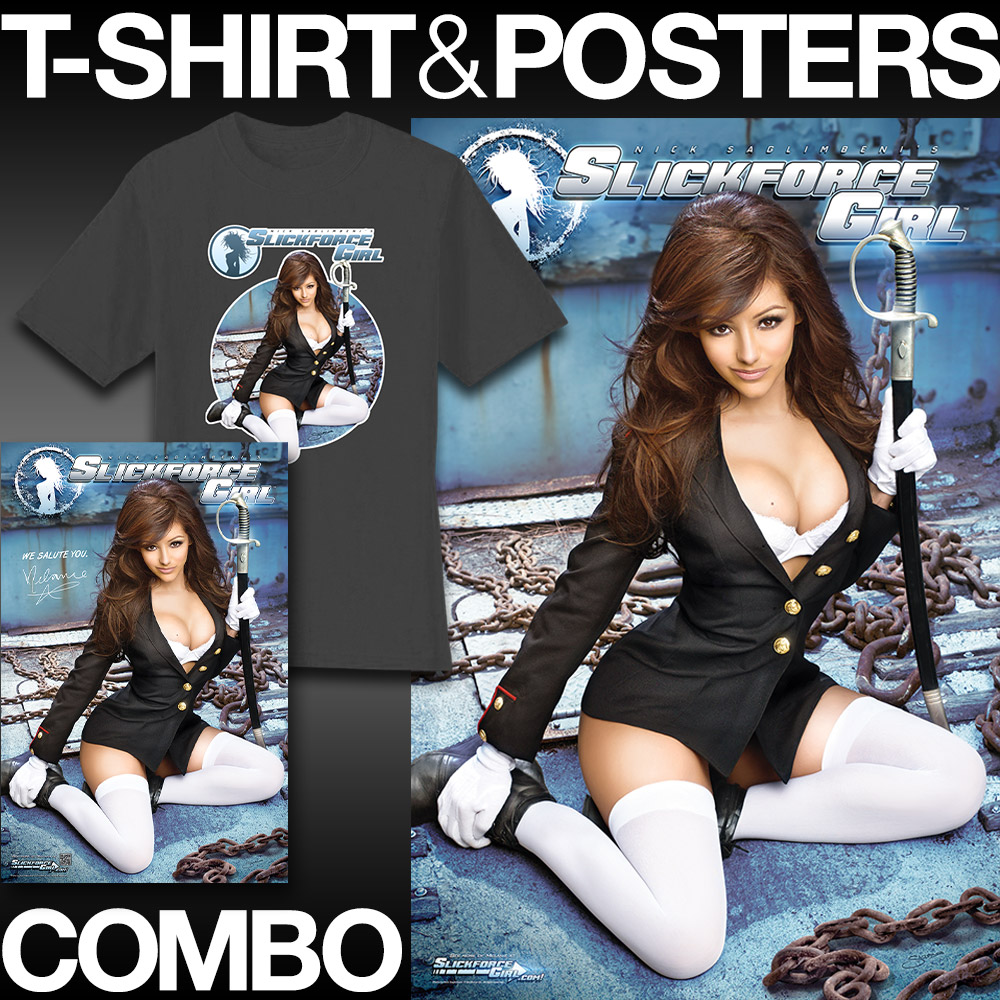 Part II of Melanie Iglesias "Suits Up for Action" for her SlickforceGirl Marine shoot. See Part I here.
Follow Melanie as she looks through an array of weapons to find the perfect battle companion.
Animated GIFs from these videos are now available on the SlickforceGirl Tumblr here.