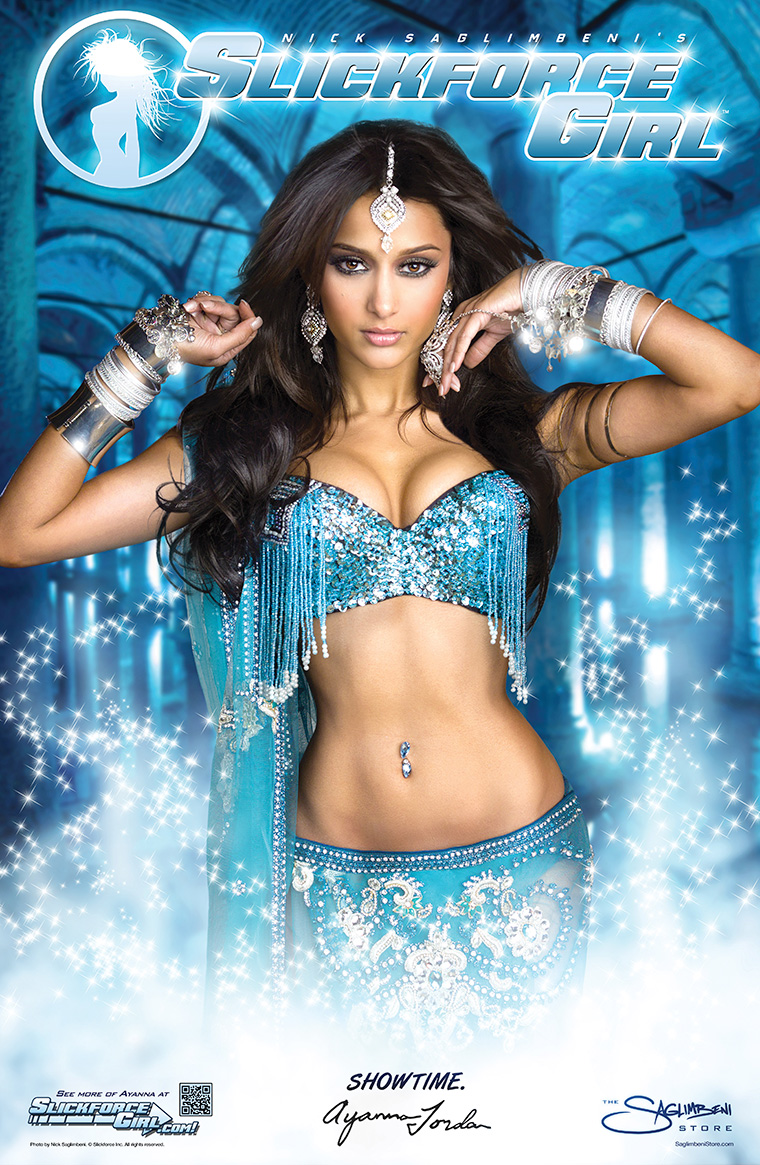 In early November, SlickforceGirl made its first public appearance at Stan Lee's Comikaze Convention in Los Angeles. We commemorated this special occasion with the release of our sixth SlickforceGirl, Ayanna. Our resident Indian Princess might be the most petite of our heroes, but consider this fair warning that looks can absolutely be deceiving. Though not much is known about Ayanna's abilities, rumors of mysticism and magic are enough to keep us on her good side.
Collect Princess Ayanna's Limited Edition 11×17 poster, along with our other heroes, at SaglimbeniStore.com. As with the other posters, a portion of your purchase will go to help the fight against breast cancer. Visit SlickforceGirl.com for more info!
Enjoy these behind-the-scenes images of Ayanna's shoot taken by the amazing Joyce Park!
CREDITS: 
Model: Ayanna Jordan
Photography by Nick Saglimbeni
Make-up by Therese Williams
Hair by Al Ingram
Styling by Diana Chan
Production Stills by Joyce Park for SlickforceStudio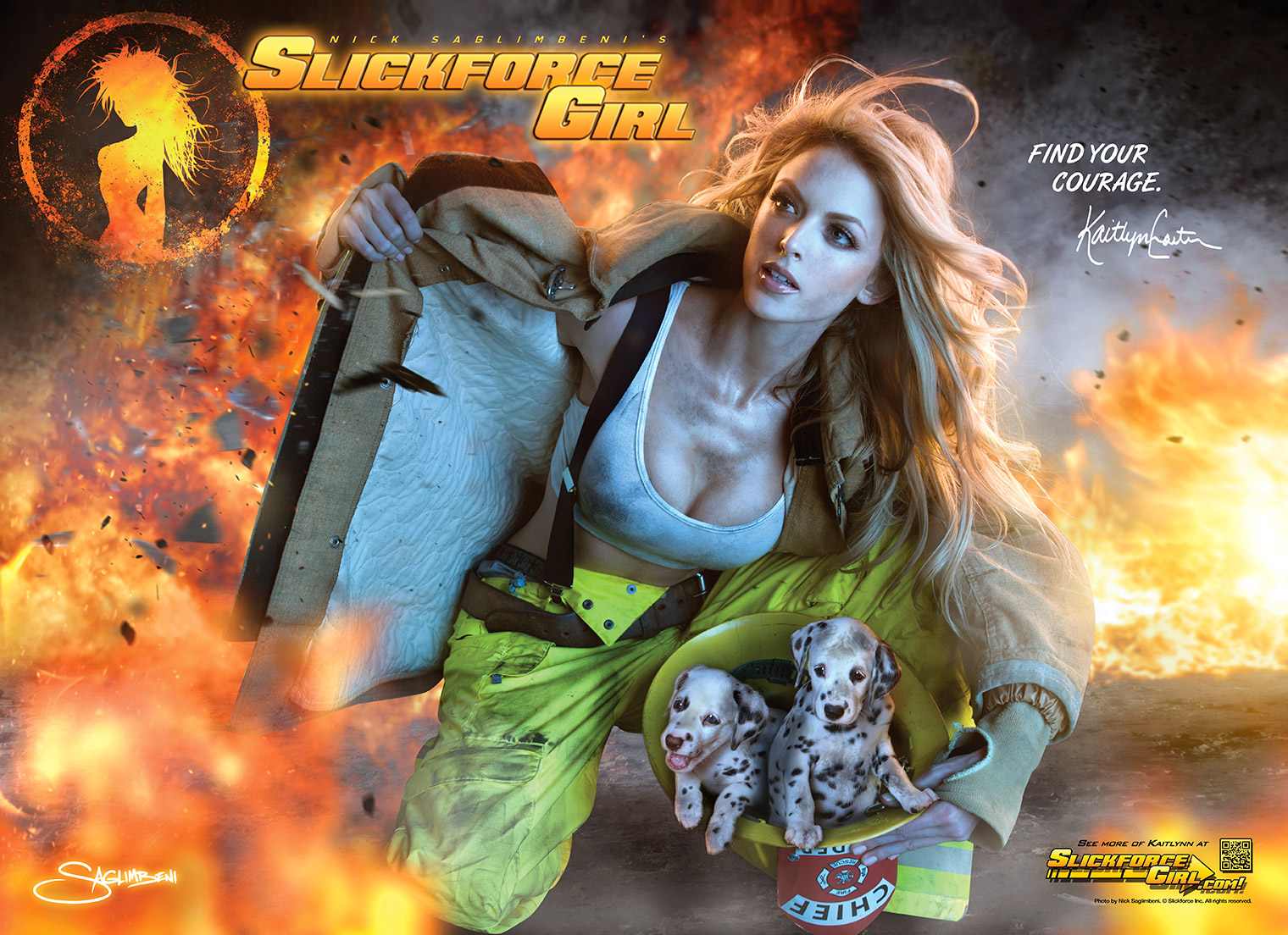 Summer may be over, but there's plenty of heat for Firefighter Kaitlynn to contend with. Our newest hero joins the SlickforceGirl ranks this October, constantly putting herself in harms way to save others.
Here, Kaitlynn risks her life to save a pair of dalmatian pups in this Saglimbeni Store Exclusive Collector's 13×18 Poster. A portion of proceeds from poster sales are donated to the Breast Cancer Charities of America's iGoPink campaign. Order your Limited Edition posters here.
My thanks to the incredible team that helped make this high-concept shoot a reality, especially model Kaitlynn Carter, the SlickforceStudio crew and our brilliant glam squad. We've got a wonderful making-of video for you on the way next week. Stay tuned for more details.
CREDITS: 
Model: Kaitlynn Carter
Photography by Nick Saglimbeni
Make-up by Therese Williams
Hair by Al Ingram
Styling by Diana Chan
Post-production by SlickforceStudio
Production Stills by Joyce Park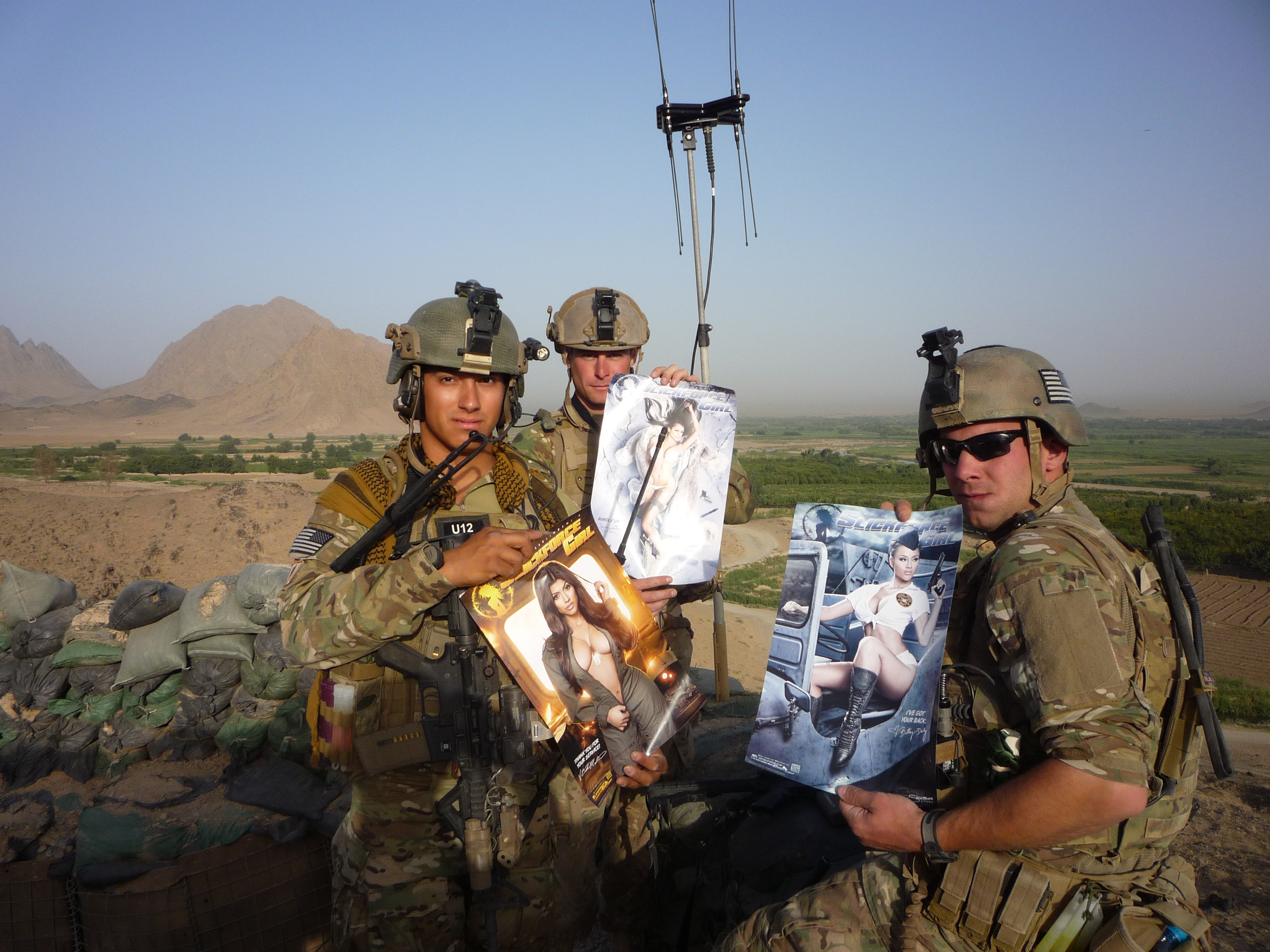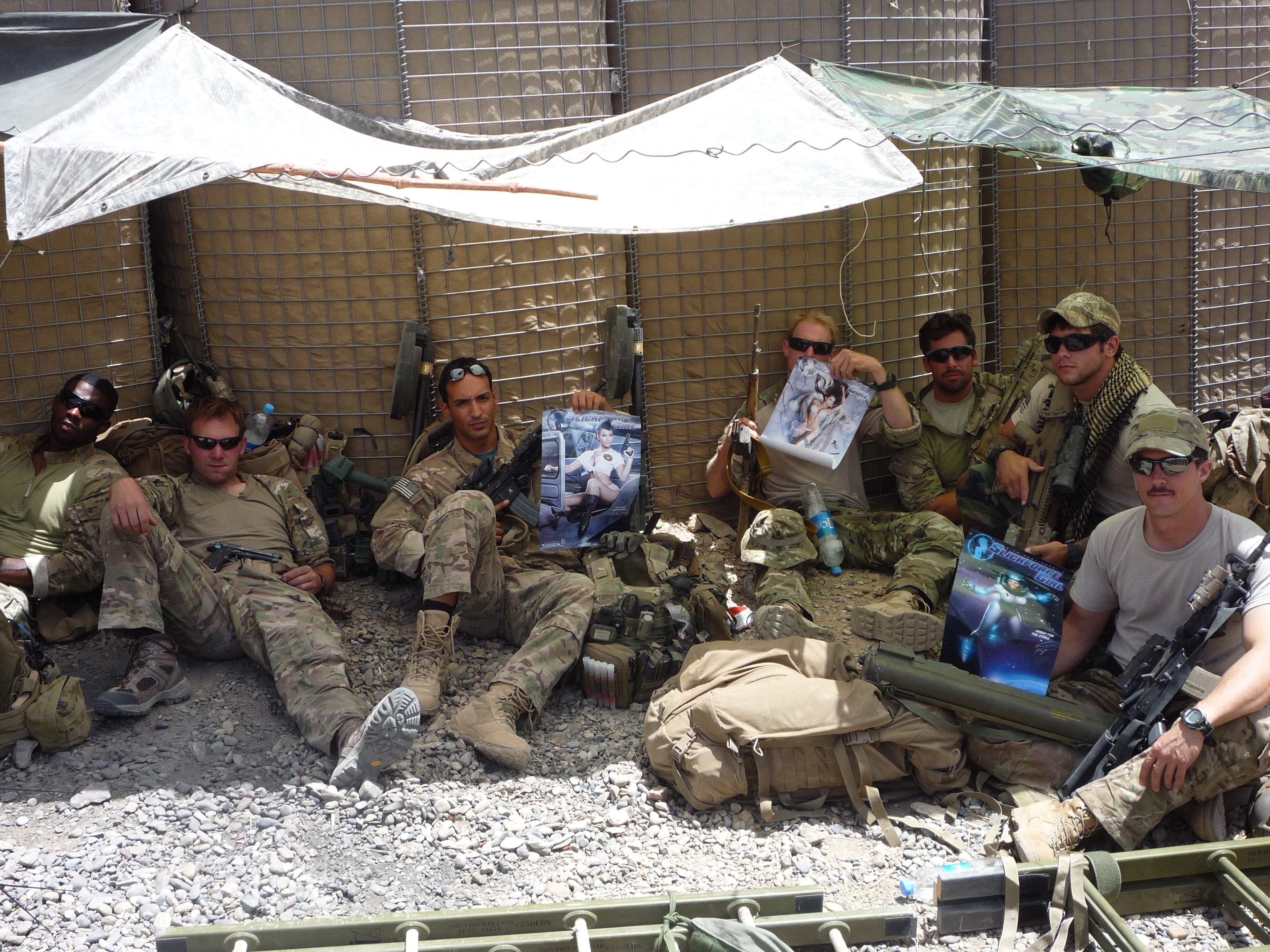 SlickforceGirl wants to give SSG Gabriel Rodela and all the rest of the U.S. Special Forces soldiers a huge shout out! Your bravery in the most dangerous situations continues to inspire us. Be safe, and we wish you a speedy journey home.
"Thank you SlickforceGirl for the packages you sent to us. The snacks were a great additive for the guys since we usually only get to have small snacks throughout the day. Also the magazines are awesome being both 2d and 3d. The guys here really appreciate it and send their regards to you." – SSG Gabriel Rodela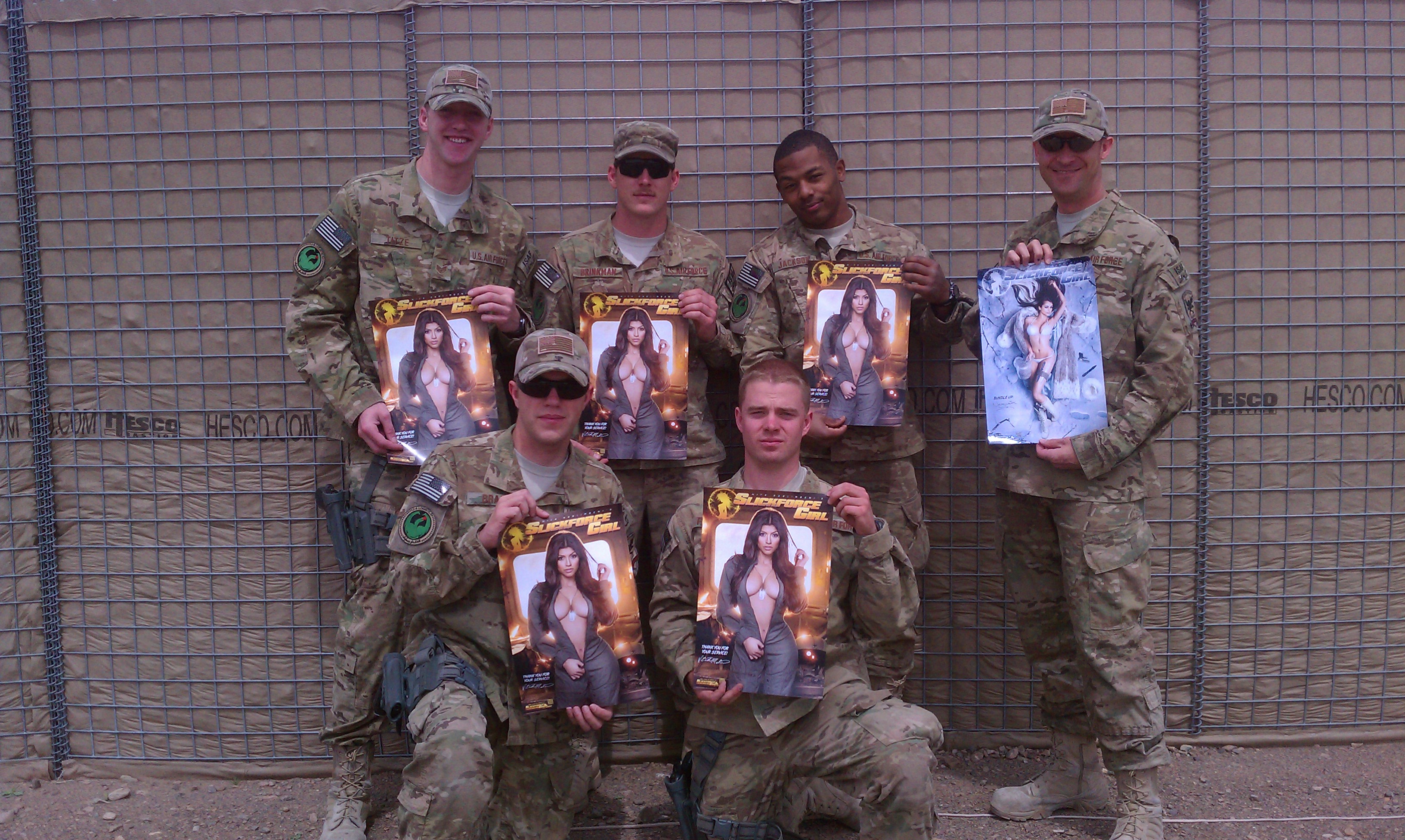 SlickforceGirl would like to give a shout out to Gregory Jasinski and his team! We appreciate your constant strength and courage.
"My team and I wanted to thank you for the care package. The WMB magazines were great, something for everyone in them, not to mention the 3D side was really cool. Thank you for the support, SlickforceGirl!" – Gregory Jasinski