Unsurprisingly, the response to our new Desert Mechanic Jessica character has been overwhelmingly positive — roughly 70% excitement and 30% drooling — which we no doubt owe in large part to our beautiful model Jessica Burciaga, who brought this hero to life. To her credit, it was pretty much impossible to make Jess even slightly unattractive, even with mountains of grease and dirt piled on her. She was a trooper 'til the end, so we thought it only fair to give our beloved readers a behind-the-scenes look at the making of this shoot.
BTS gallery and final campaign images below. Additional images at NickSaglimbeni.com. Enjoy!
-Nick
CREDITS:
Photo: Nick Saglimbeni
Makeup: Therese Williams
Hair: Al Ingram
Styling: Diana Chan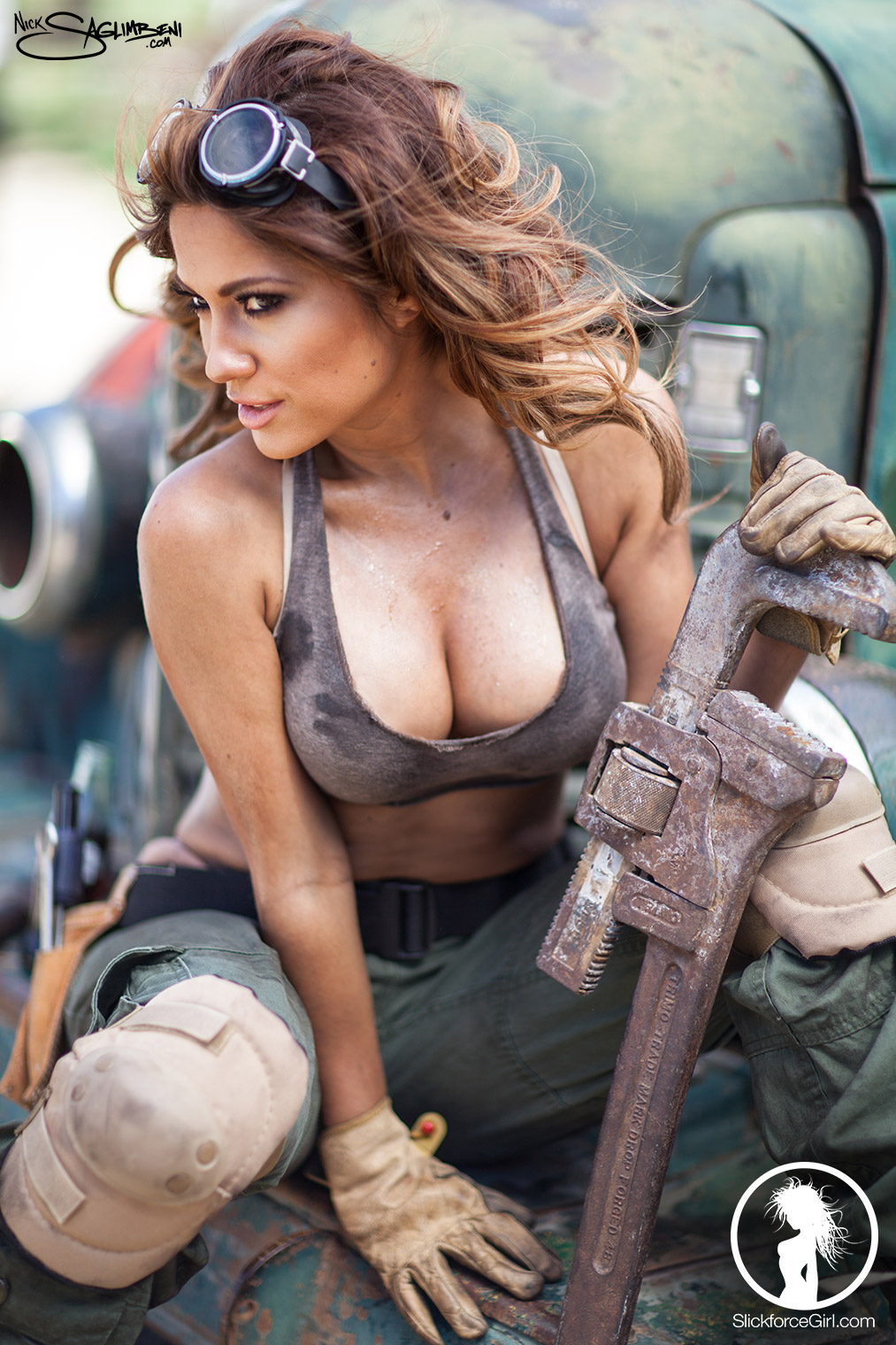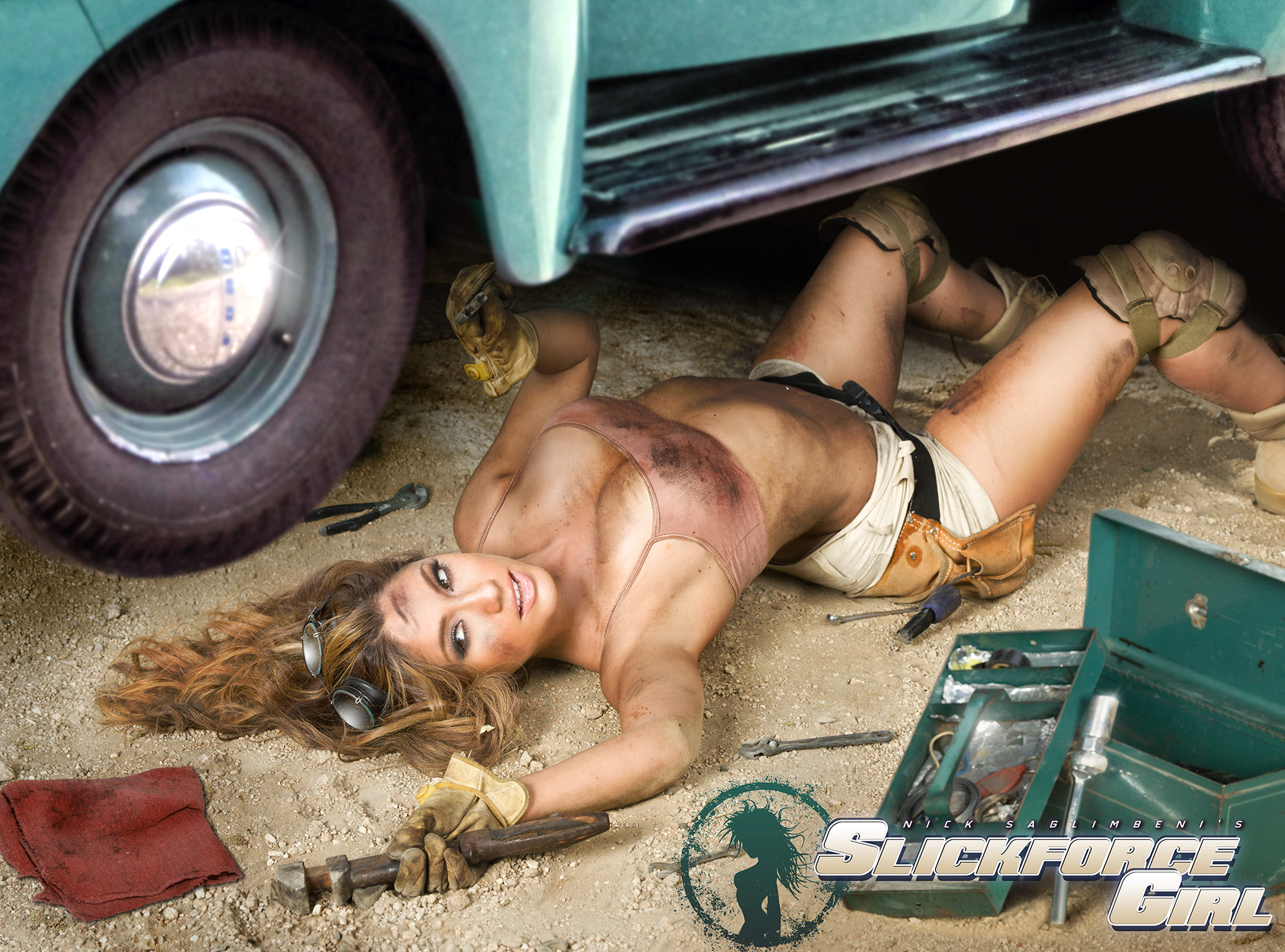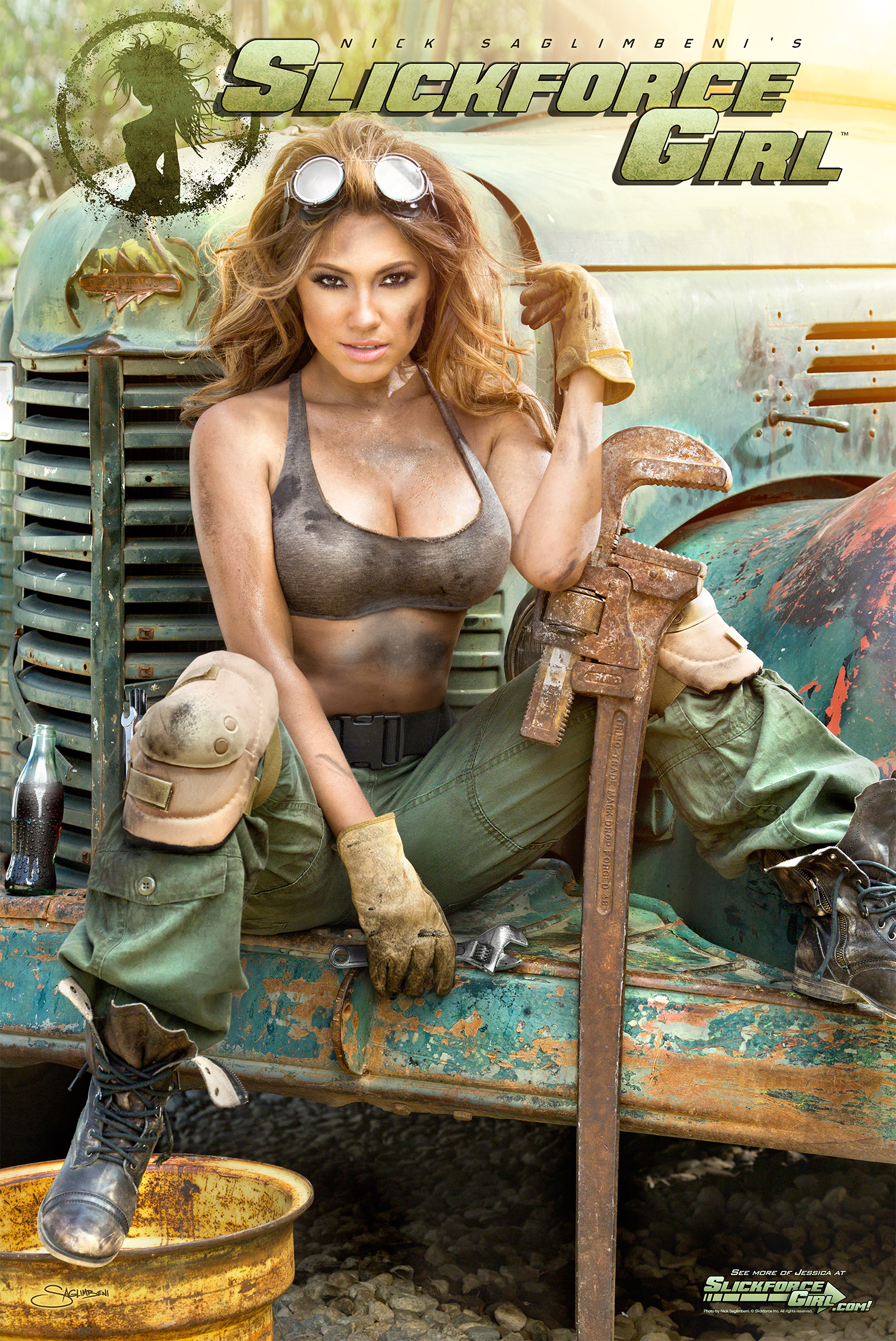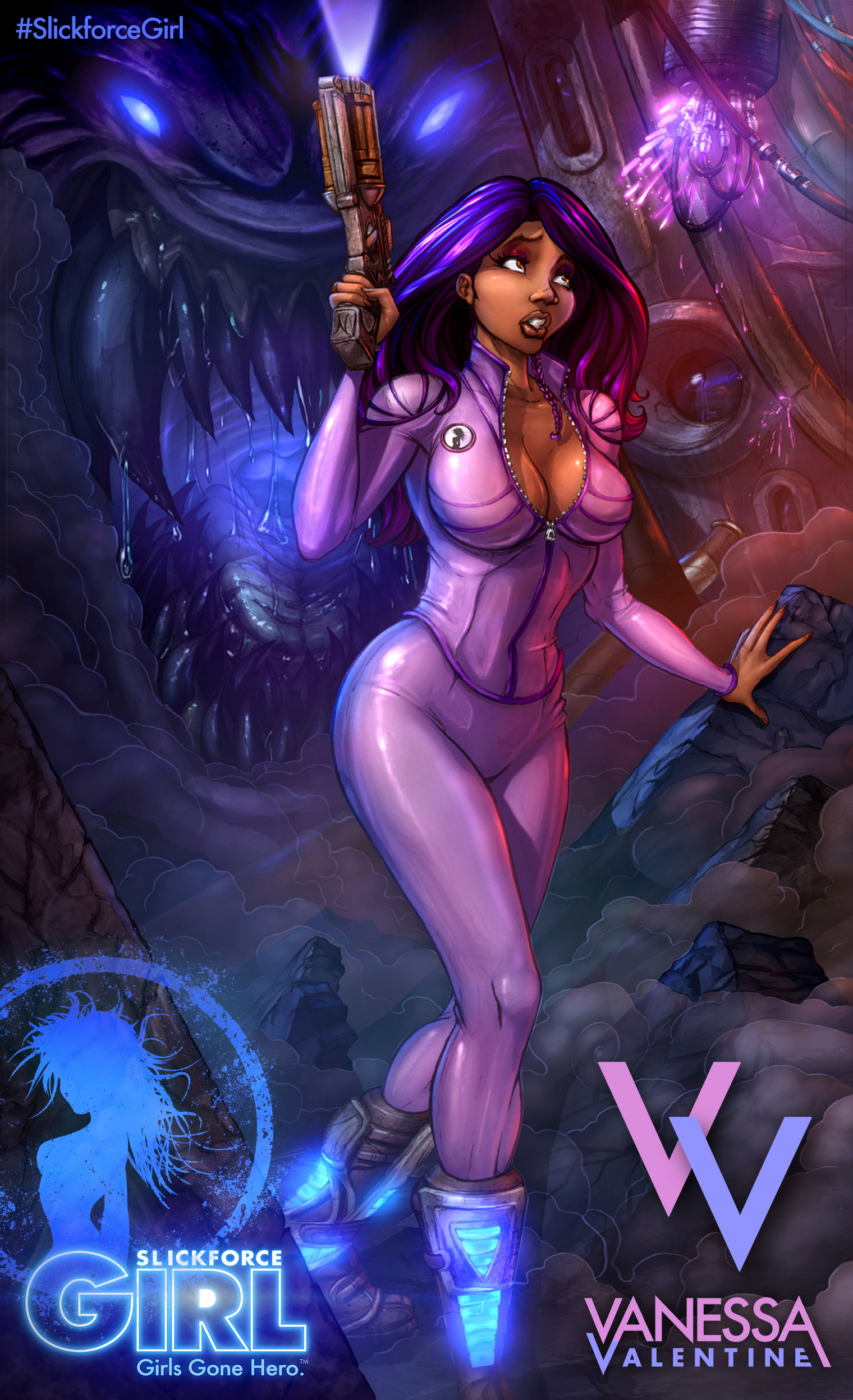 The moment we first saw the work of illustrator Nathan Seals (who works under the Nathan's Comic Art brand), we knew he was a match for drawing our Girls. Not only does Nate render beautiful female characters, but what especially caught our attention was the way his art champions leading ladies of color.
No one but our heroine Vanessa Valentine is exactly sure just how long she's been marooned in space, but judging by the wide-eyed look on her face, this piece called "Did You Hear Something?" is most certainly near the beginning of her journey. Unfortunately, whatever is lurking in the shadows doesn't really care that Ms. Valentine is still an outer space newb—she looks like food.
Click the images for the HD versions and check out some more work from Nathan's Comic Art below!
Art by Nathan Seals – Deviant Art | Tumblr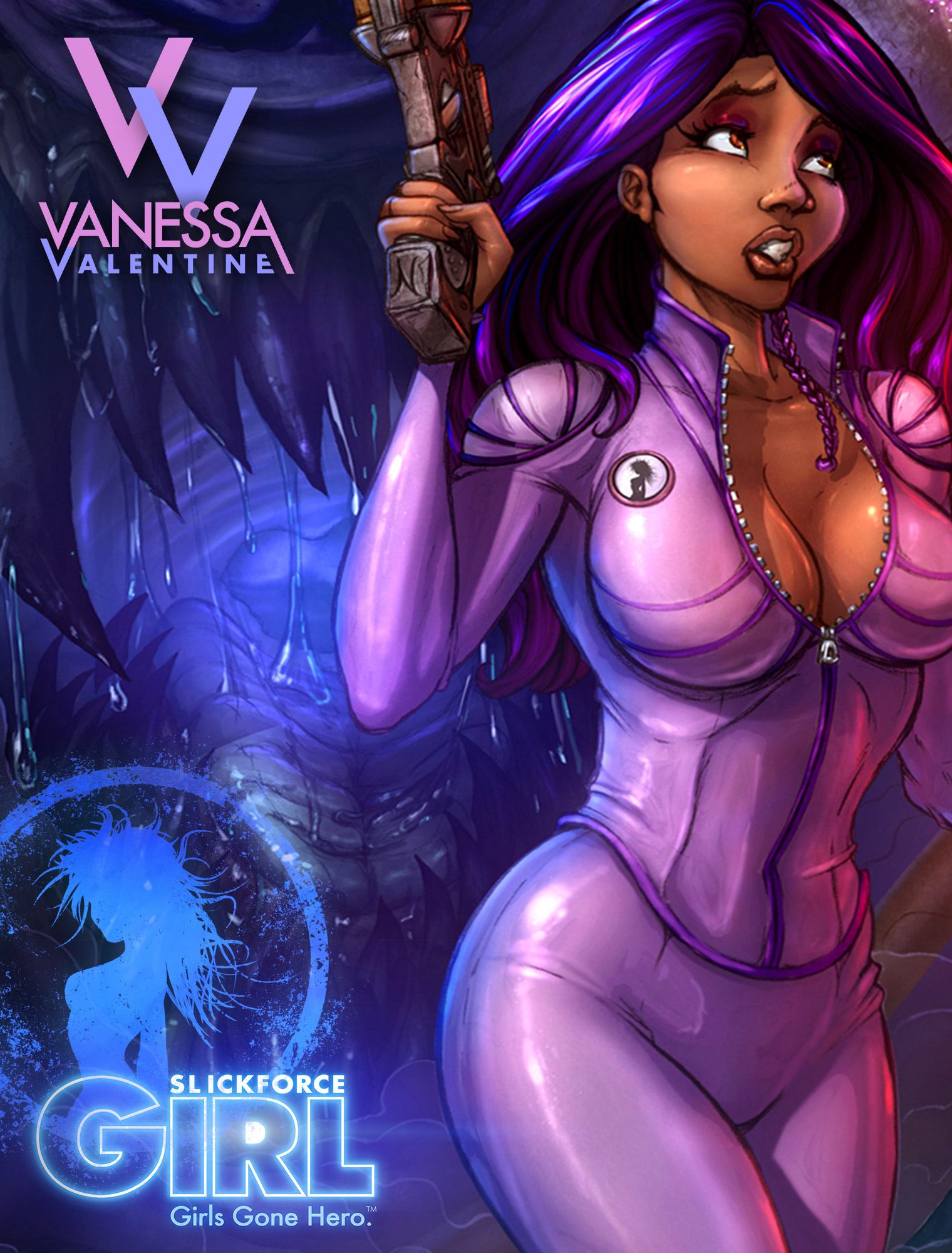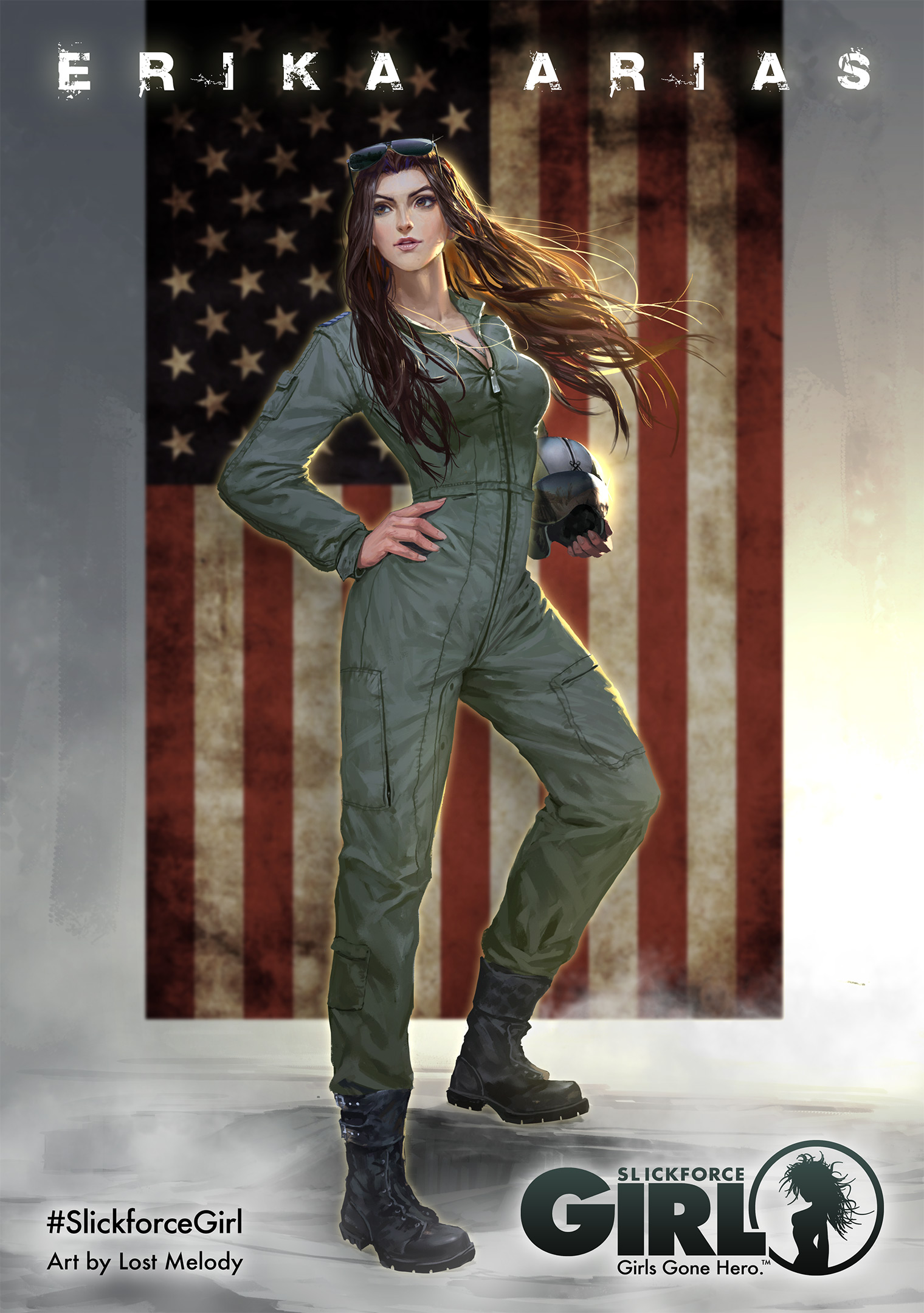 It's been almost a year since fans went crazy for our our last digital painting of Firefighter Kaitlynn by the gifted Chinese artist known as Lost Melody. Fortunately, he has delivered another beautiful piece of art just in time for the July 4 holiday—this time of our brave Air Force Airman, Erika Arias.
Click the image for the full HD version!
Art by Lost Melody (迷走之音) – Deviant Art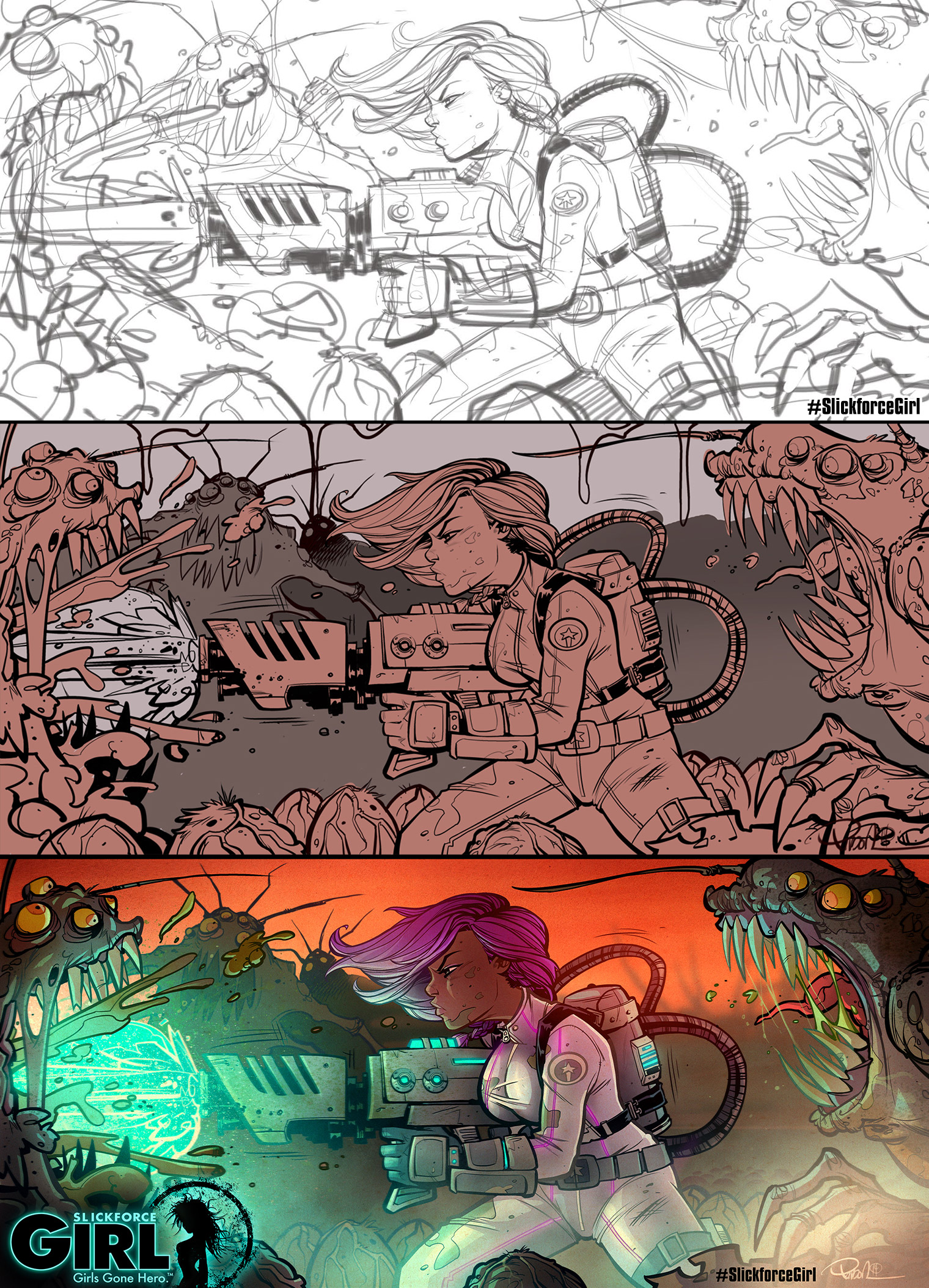 We had such excitement from our viewers when we posted Brett Parson's Alien Blast art starring our stunning space-traveler Vanessa Valentine. So here's a look at the making of that piece, from pencils to inks to final art. Thank you to artist Brett Parson for sharing!
Art by Brett Parson – Deviant Art | Facebook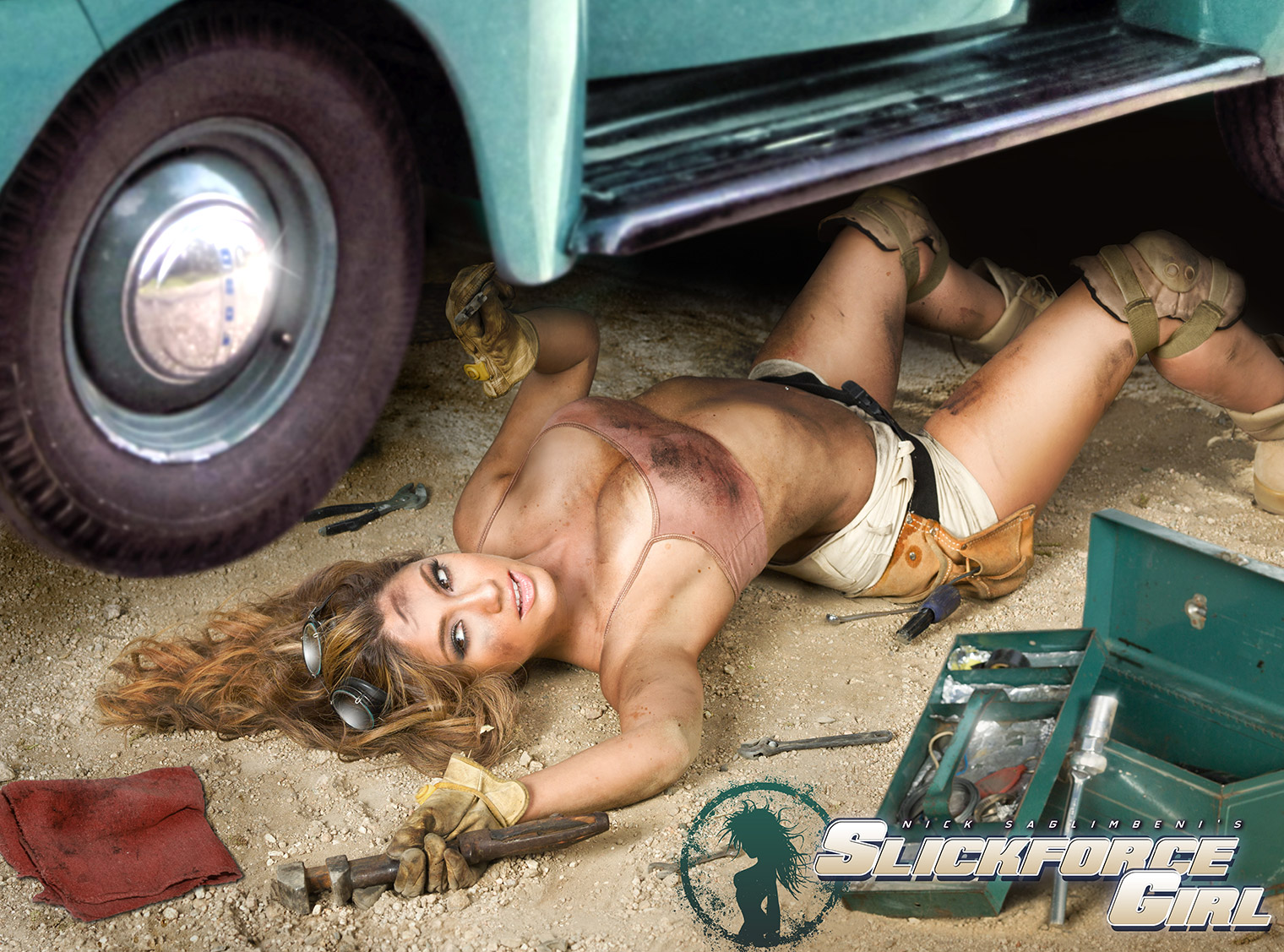 Desert Mechanic Jessica is the Girls' resident MacGyver. When she isn't prepping the team's vehicles for battle, she's in the shop working on her other top-secret inventions. But don't let the grease-monkey persona fool you. She's been known to take down a man three-times her size with a swift wrench to the face. Who says there's never a good mechanic around when you need one?
Click the image above for the full HD wallpaper!
CREDITS:
Photo: Nick Saglimbeni
Makeup: Therese Williams
Hair: Al Ingram
Styling: Diana Chan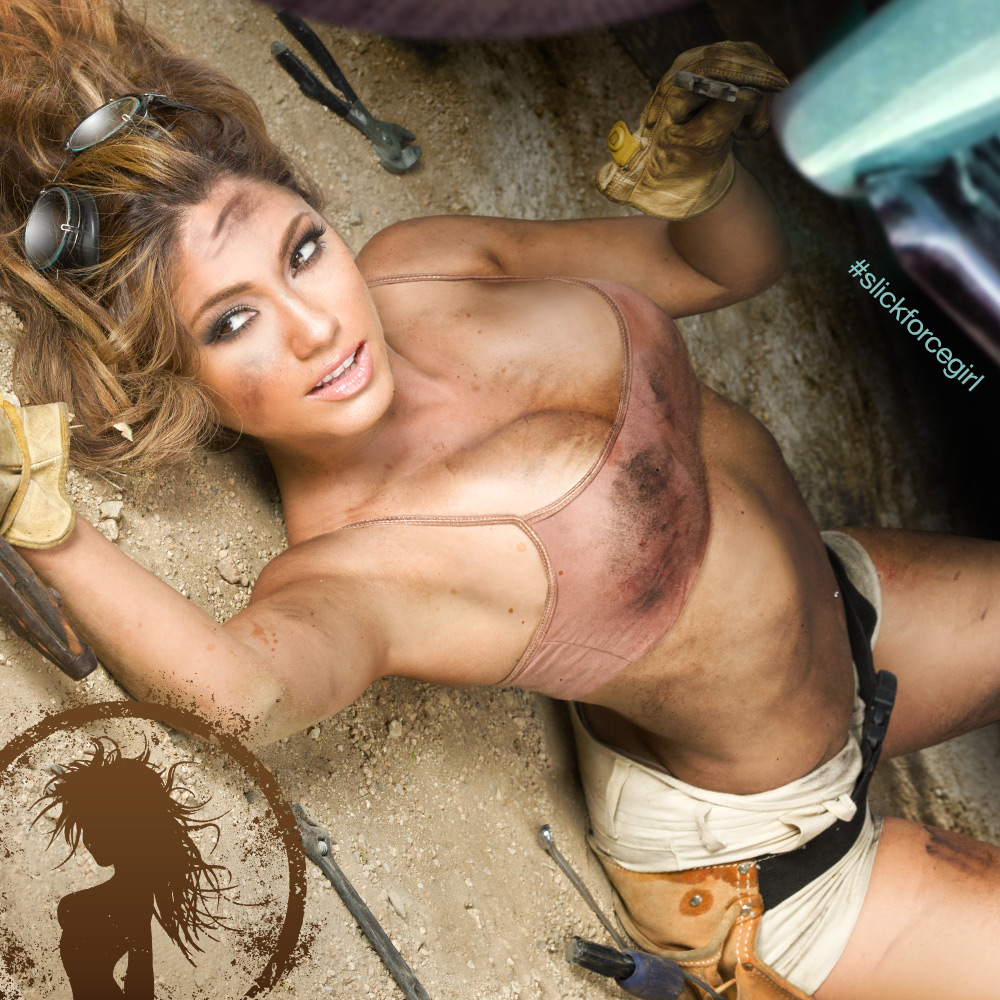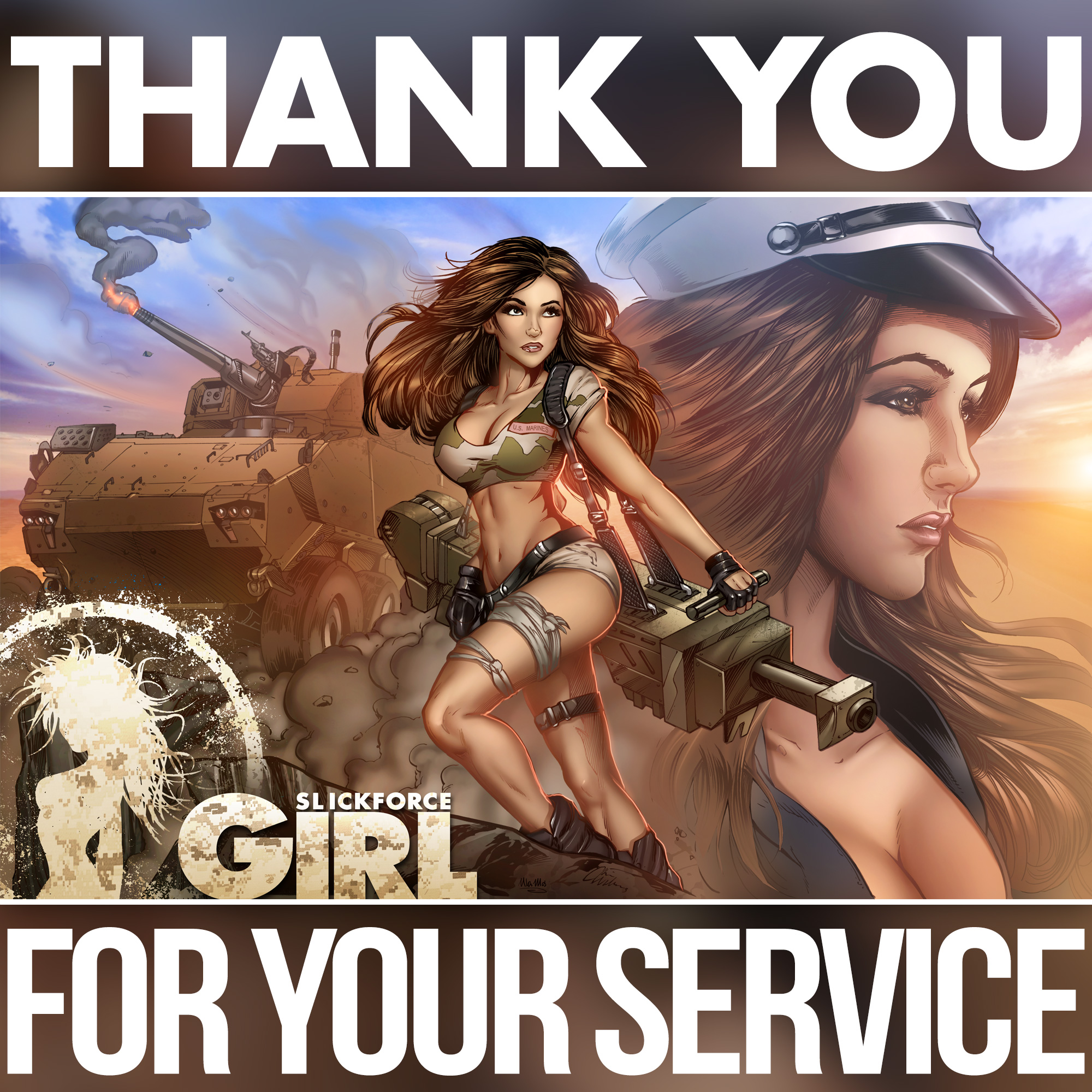 This Memorial Day, we pause to remember those who have fought bravely—and in many cases, given their lives—so that others could be free. In commemoration, artist Chris Williams has drawn our hero Marine Melanie, with colors by our very own wonder woman, Ula Mos. To those who are no longer with us, as well as those who continue the fight: we salute you.
Click on the image above for the full HD version.
Pencils by Chris Williams – Deviant Art | Twitter
Inks by Jake Isenberg – Deviant Art | Facebook
Colors by Ula Mos – Deviant Art | Facebook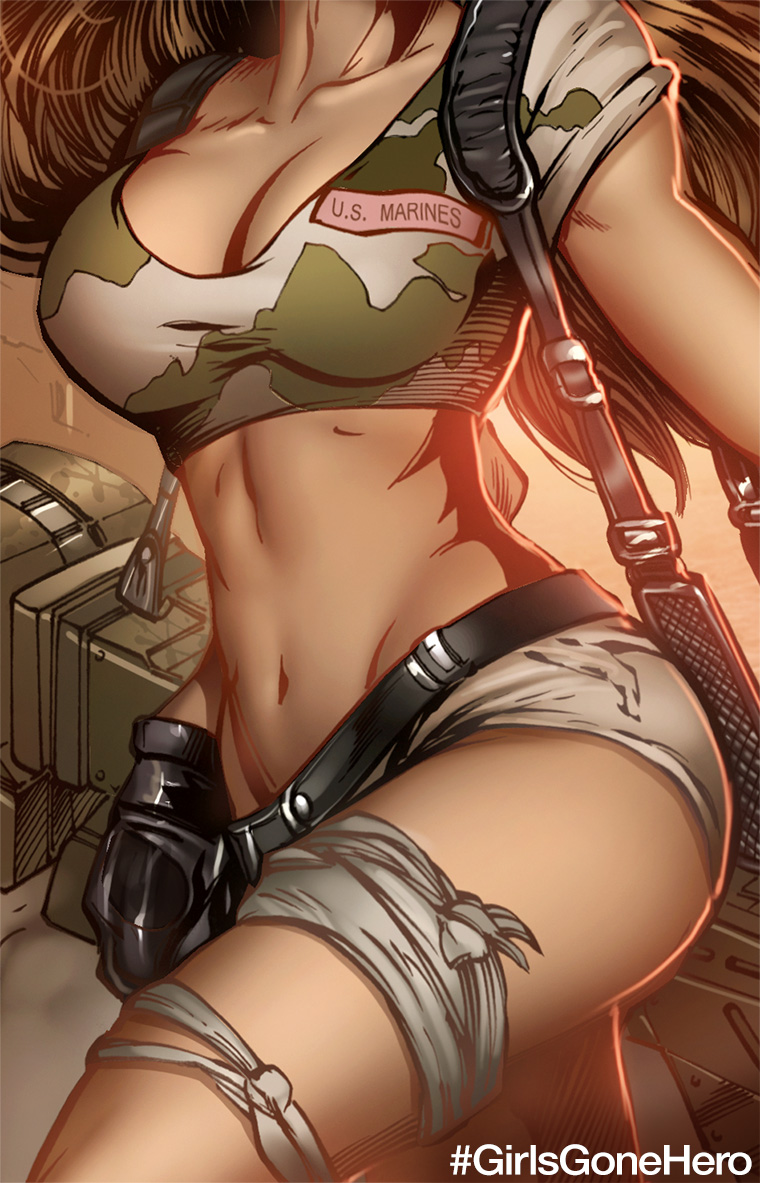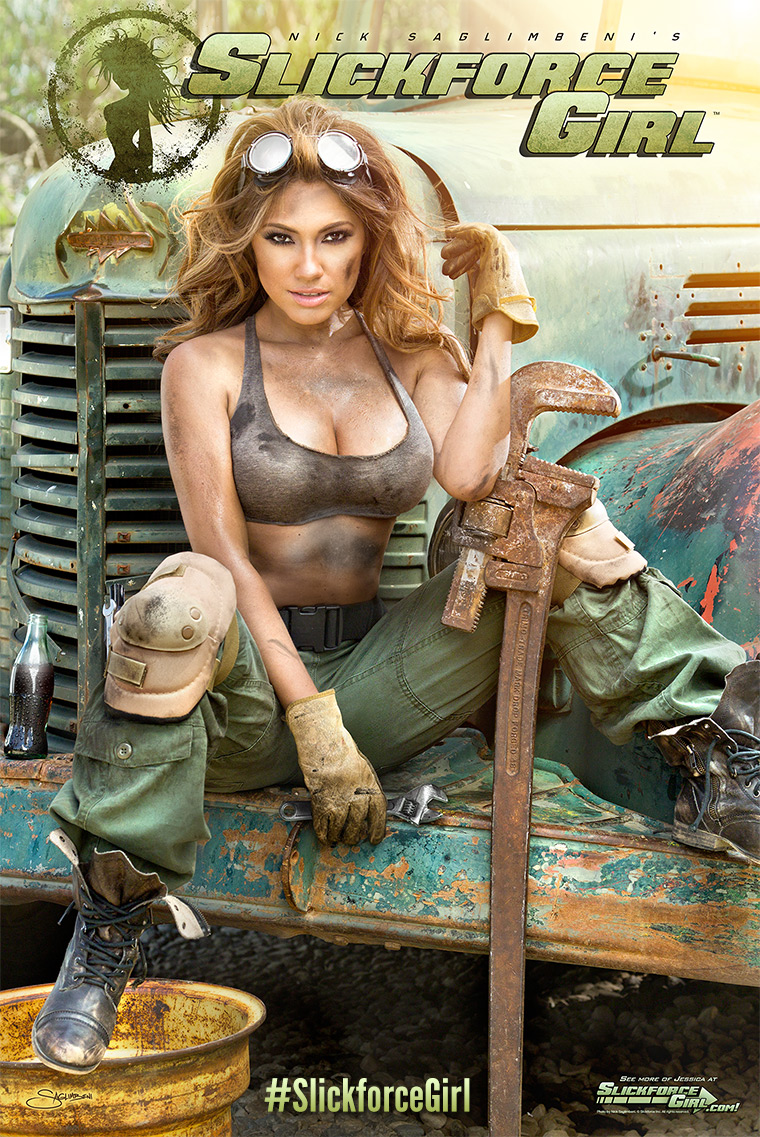 Everybody likes a fair fight. But sometimes things get messy. Fortunately, there's a new hero who doesn't care either way. Meet Desert Mechanic Jessica: a grease-monkey from rural nowhere who can fix anything—including a bad attitude.
Model Jessica Burciaga stars as our rugged femme fatale, and here is the first art of our newest character. Click the image above for the fullsize HD version!
CREDITS:
Photo: Nick Saglimbeni
Makeup: Therese Williams
Hair: Al Ingram
Styling: Diana Chan