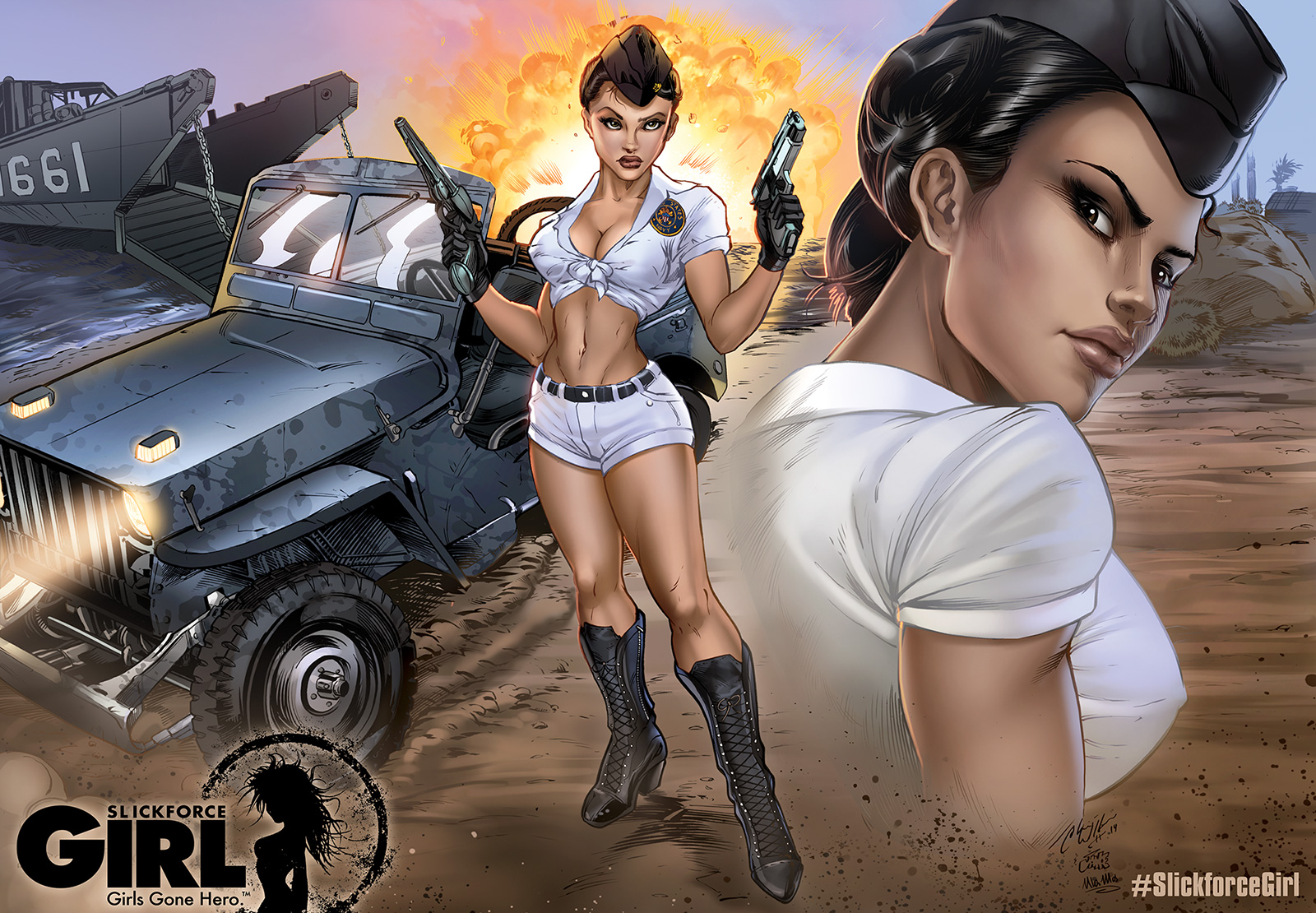 Commander Brittany made quite a splash when touched down at
Stan Lee's Comikaze
last year. So what better way for her to crash into 2015 than with some beautiful new art? This stunning piece comes to us from illustrator Chris Williams and colorist Ula Mos. Click the image to download the HD version! Pencils by Chris Williams -
Deviant Art
|
Twitter
Inks and colors by Ula Mos -
Deviant Art
|
Facebook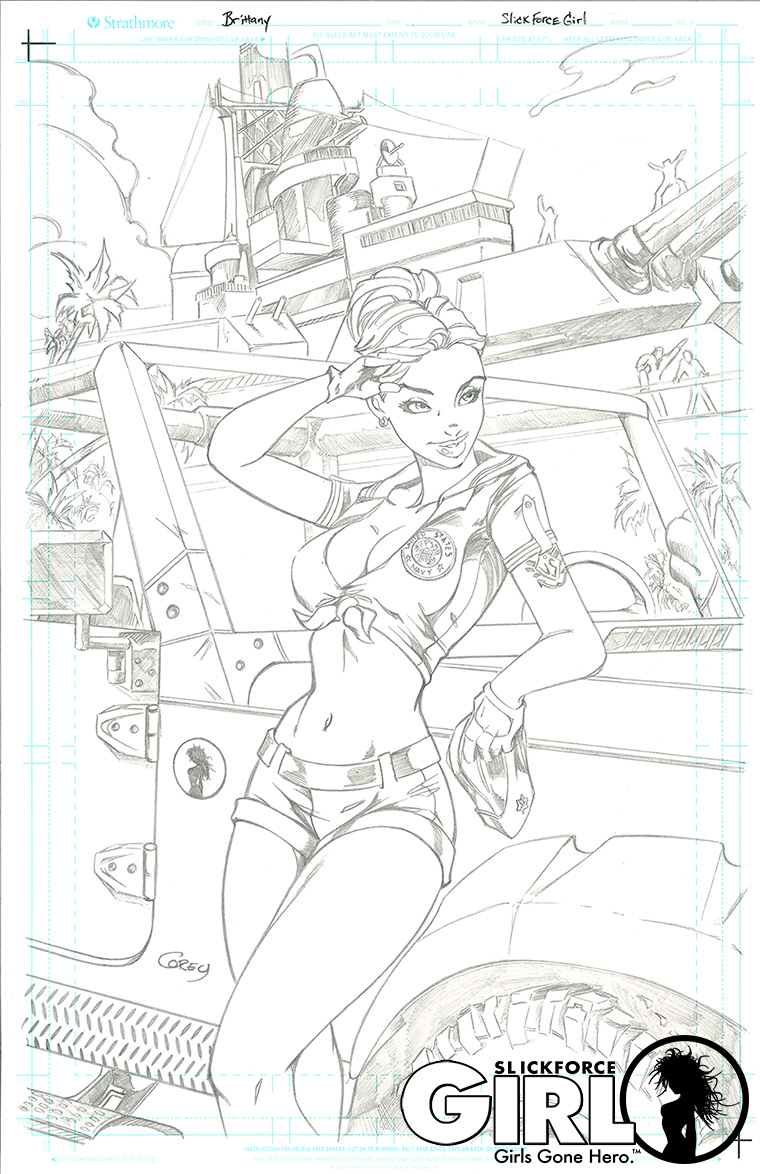 As we get ready to celebrate Thanksgiving, we want to give thanks to all of you for your incredible support over the years. We received so much positive response to the
Commander Brittany cover
both on our social media and in person at
Comikaze
, that we've decided to post the gorgeous original pencil work by artist Corey Knaebel. If you missed the mailer announcement, you can still pick up your
Comikaze Exclusive Commander Brittany and Airman Erika illustrated posters
in the
SaglimbenStore
. And because it's Black Friday weekend, ALL SlickforceGirl items are 30% off now thru Monday
right here
. With our fearless heroes, our team of stellar artists and incredible fans like you, we're excited to kick SlickforceGirl up another level next year with some surprises that we'll reveal shortly after the New Year. Wishing you and your loved ones a very Happy Thanksgiving. Commander Brittany and the rest of the Girls salute you! Pencils by Corey Knaebel -
Deviant Art
|
Website
|
Facebook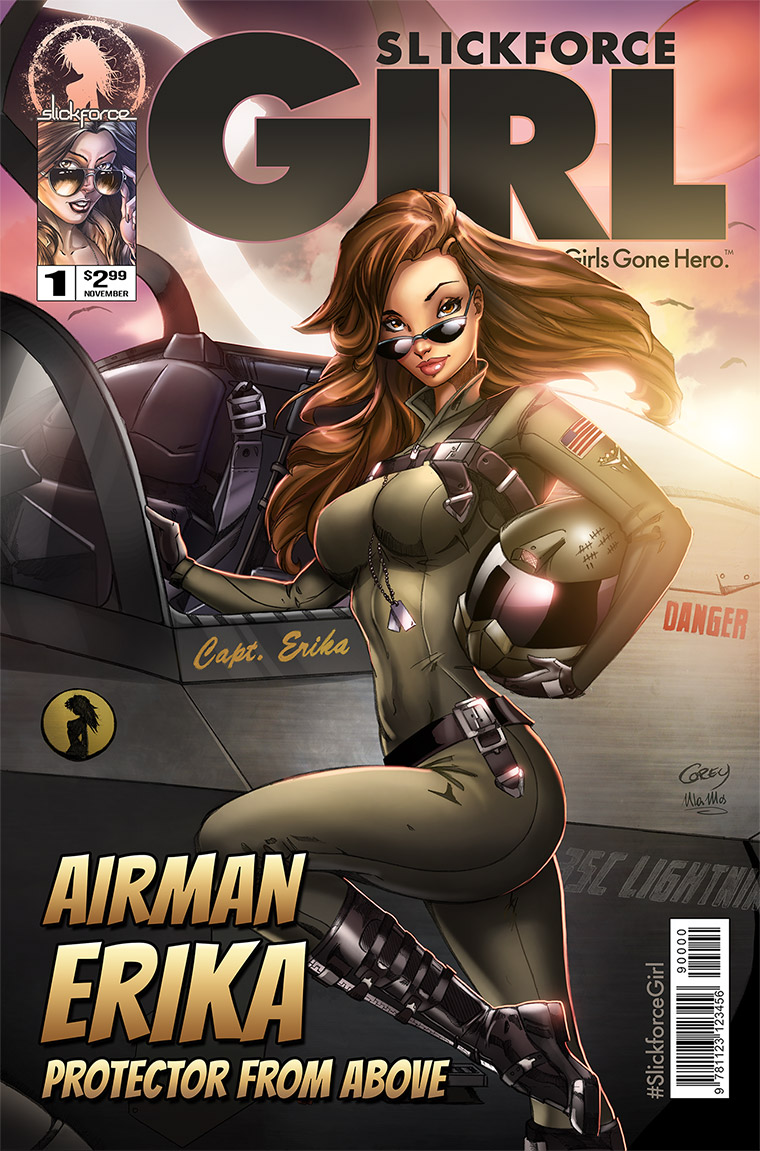 We had such a blast at Stan Lee's Comikaze this weekend. Pics and video are on the way soon. In the meantime, grab these stunning Comikaze Exclusive Airman Erika and Commander Brittany posters by artists Corey Knaebel and Ula Mos at the
SlickforceGirl store
. Pencils by Corey Knaebel -
Deviant Art
|
Website
|
Facebook
Inks and colors by Ula Mos -
Deviant Art
|
Facebook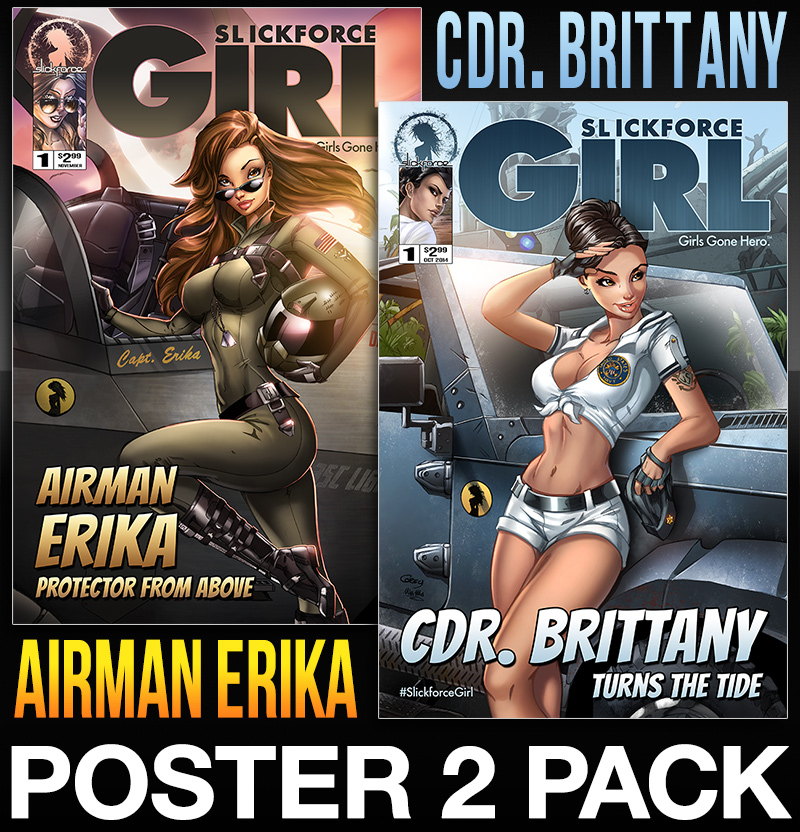 Melanie Iglesias is back, and this time we are raising money for
Hope for the Warriors
. Watch as Melanie tries to keep up with the outlandish signing requests for her "Marine Mel" posters while fighting for a good cause!
Hope for the Warriors
is an amazing
4-star rated
charity that aims to enhance the quality of life for post-9/11 service members, their families, and families of the fallen. We are proud to have made a donation from the
Saglimbeni Store
and the
Melanie Iglesias Store
. Special thanks to all of YOU who ordered autographed posters and made our donation possible. We couldn't do it without you! Want to see the making of Mel's stunning Marine Cadet poster?
Click here.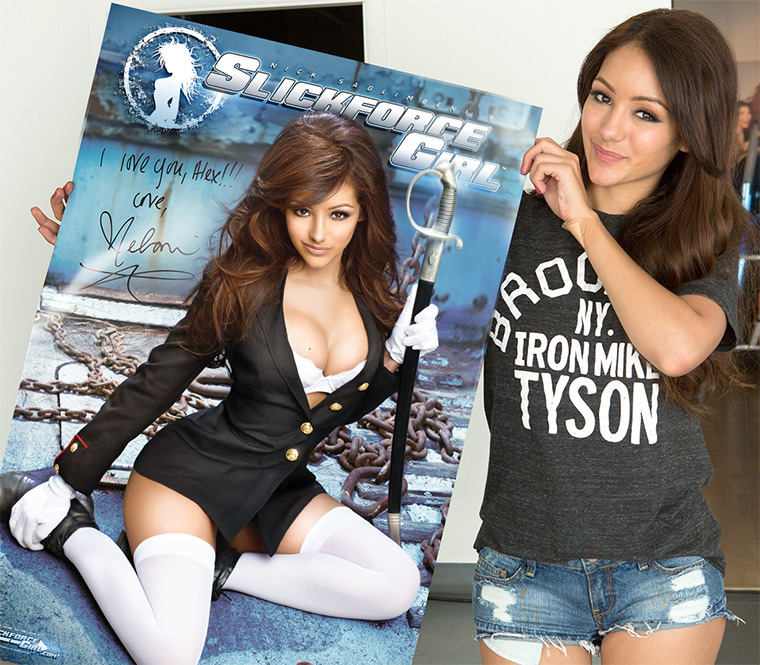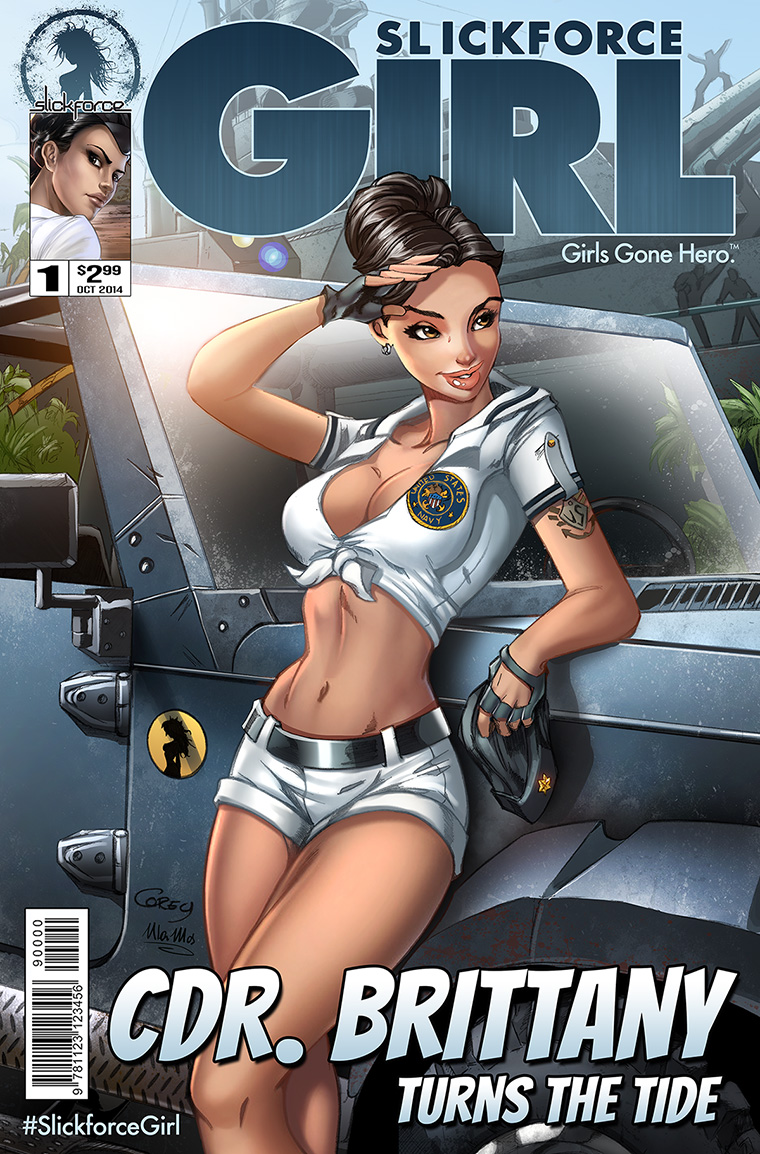 Naval Commander Brittany has always been a badass. During our live-action shoot, our good friend & model Brittany Dailey brought the perfect combination of fearless hero and sexy swag to the character. Lucky for us, artists Corey Knaebel and Ula Mos were able to capture that swag in cartoon form. In this beautiful faux cover, Brit returns to base to recharge—and accept a little adoration from her fellow warriors. BREAKING NEWS: Model Brittany Dailey will be joining us at our SlickforceGirl booth at Stan Lee's Comikaze Oct 31-Nov 2, signing this limited edition poster, along with artist Corey Knaebel. Be sure to come by and see us! In case you missed it, here's a lookback at the making of Brittany's shoot below! Pencils by Corey Knaebel -
Deviant Art
|
Website
|
Facebook
Inks and colors by Ula Mos -
Deviant Art
|
Facebook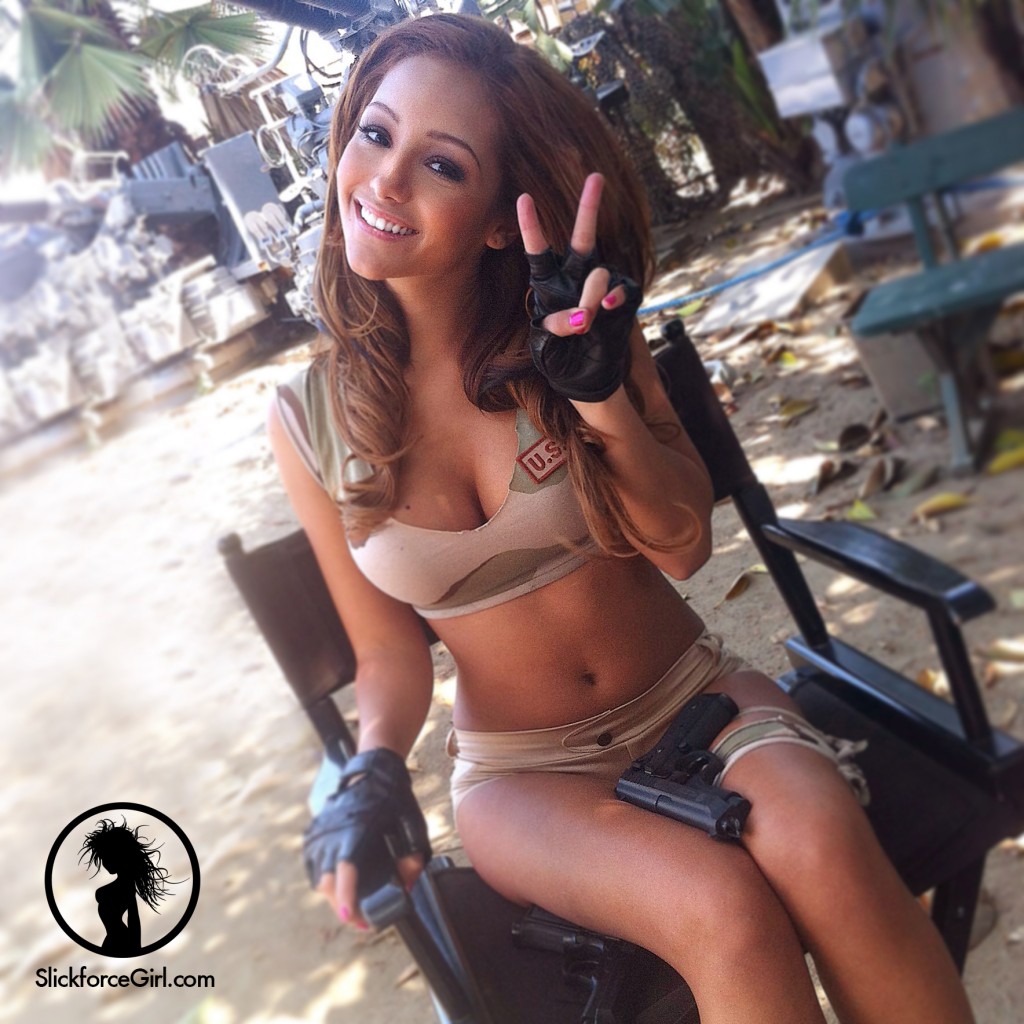 From the vault: Melanie Iglesias on set at her SlickforceGirl shoot.