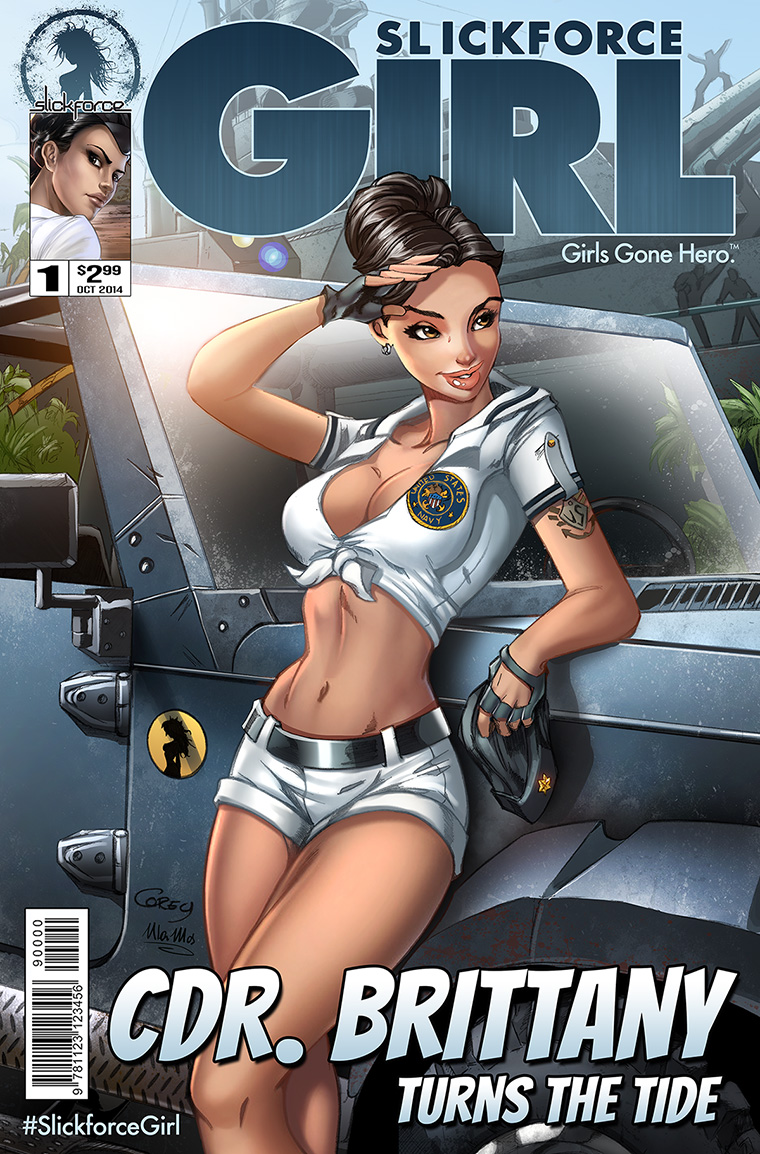 Naval Commander Brittany has always been a badass. During our live-action shoot, our good friend & model Brittany Dailey brought the perfect combination of fearless hero and sexy swag to the character. Lucky for us, artists Corey Knaebel and Ula Mos were able to capture that swag in cartoon form. In this beautiful faux cover, Brit returns to base to recharge—and accept a little adoration from her fellow warriors. BREAKING NEWS: Model Brittany Dailey will be joining us at our SlickforceGirl booth at Stan Lee's Comikaze Oct 31-Nov 2, signing this limited edition poster, along with artist Corey Knaebel. Be sure to come by and see us! In case you missed it, here's a lookback at the making of Brittany's shoot below! Pencils by Corey Knaebel -
Deviant Art
|
Website
|
Facebook
Inks and colors by Ula Mos -
Deviant Art
|
Facebook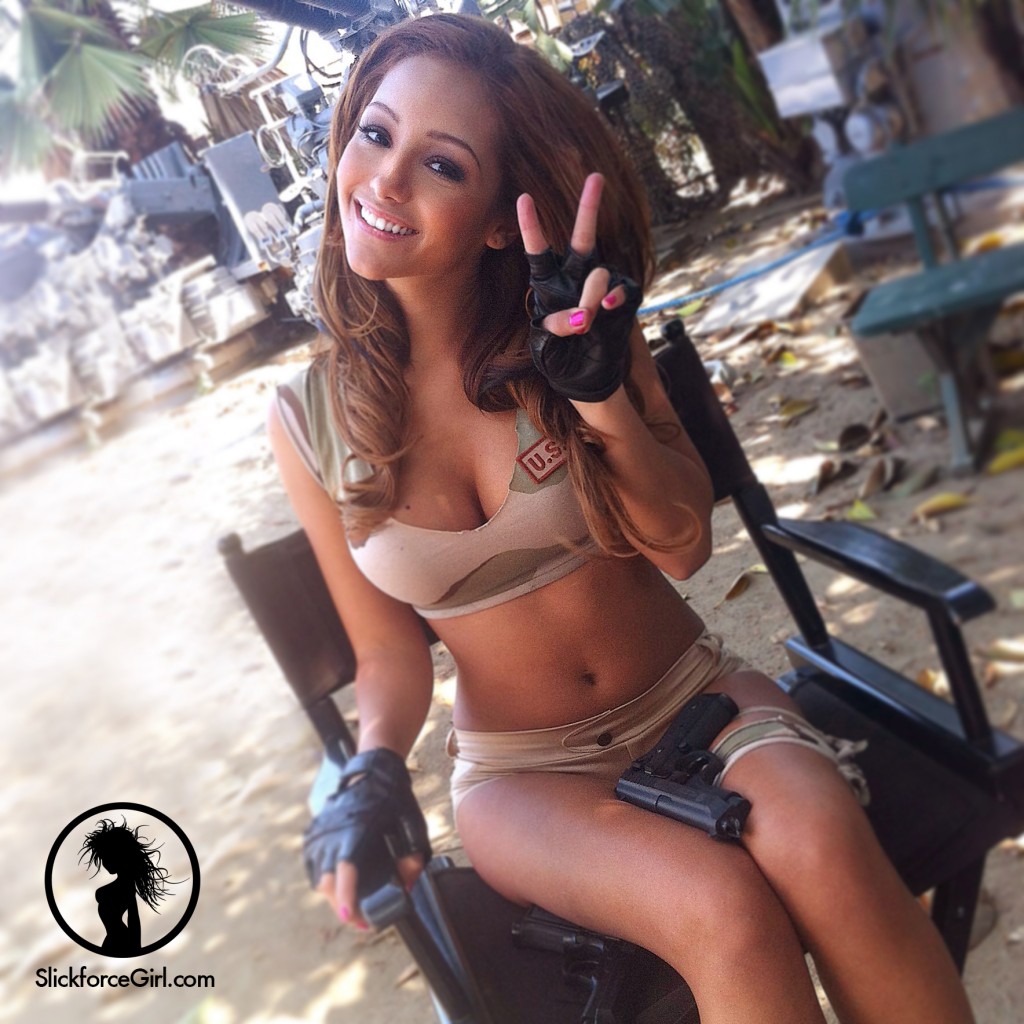 From the vault: Melanie Iglesias on set at her SlickforceGirl shoot.
Today, we remember those who have given their lives in the fight for freedom. We salute you. This week, SlickforceGirl is accepting pre-orders for the special edition Marine Melanie poster. Model & TV Host Melanie Iglesias will be personalizing all orders made by May 29. In honor of  Memorial Day, a portion of sales will be donated to
Hope for the Warriors
. See previous post for details, and
pre-order your poster here
.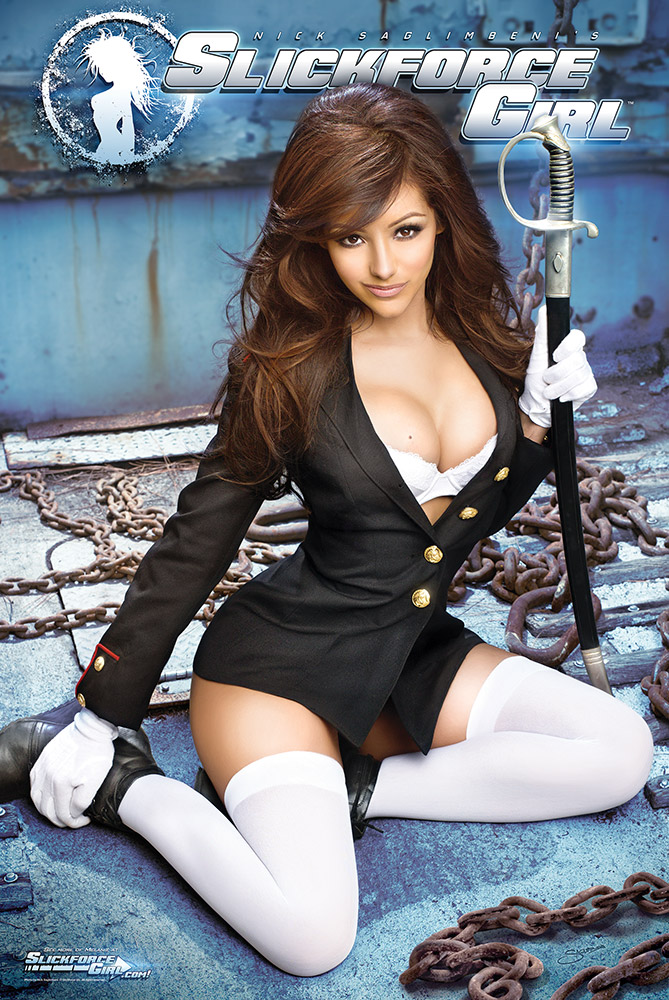 As America gears up for Memorial Day weekend, the SlickforceGirl team has decided to commemorate the holiday with much-anticipated new releases featuring fan-favorite Melanie Iglesias. Pre-order your
24"x36" Marine Melanie Collector's Wall Poster
before May 29, and Melanie Iglesias will autograph them—personalized to the recipient. And for the die-hards, we've got a
Marine Melanie SuperFan Combo Pack
that contains the 24x36 wall poster, a Charcoal Gray Marine Melanie SlickforceGirl T-Shirt, a Limited Edition 11x17 care-package poster, all in one set. Wishing everyone a happy and safe holiday weekend. In the coming week, we take the time to remember those who have lost their lives in the fight for freedom. You are the real heroes, and the SlickforceGirl team salutes you!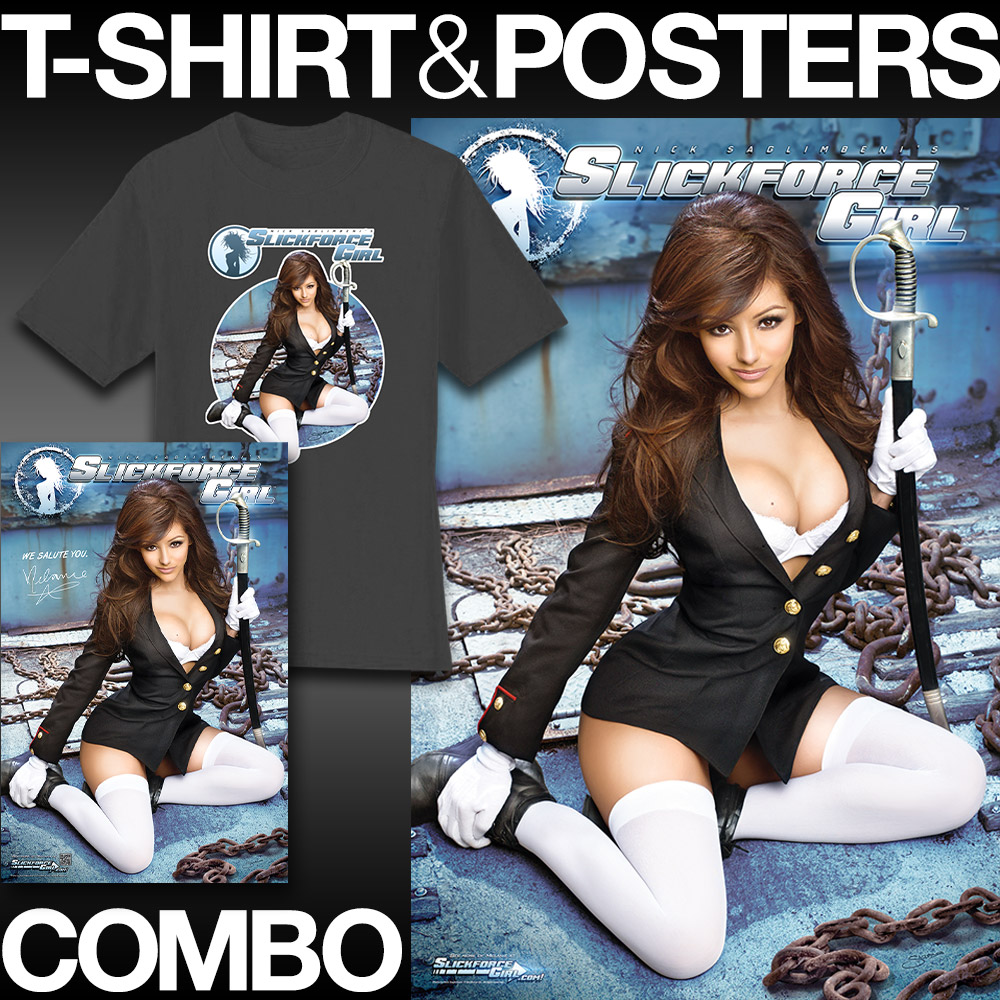 Part II of Melanie Iglesias "Suits Up for Action" for her SlickforceGirl Marine shoot. See Part I
here
. Follow Melanie as she looks through an array of weapons to find the perfect battle companion. Animated GIFs from these videos are now available on the
SlickforceGirl Tumblr here
.
THE OFFICIAL MELANIE IGLESIAS SLICKFORCE GIRL VIDEO!
While our first six heroes are out saving the world, Melanie Iglesias is getting ready for her SlickforceGirl shoot. She'll be joining the fight as Marine Melanie, but before she does, she must gear up and prepare for battle. Special thanks to our military advisor Will Huang and Independent Studio Services for letting us play in their ultimate prop shop. Stay tuned for more from Marine Melanie at SlickforceGirl.com!