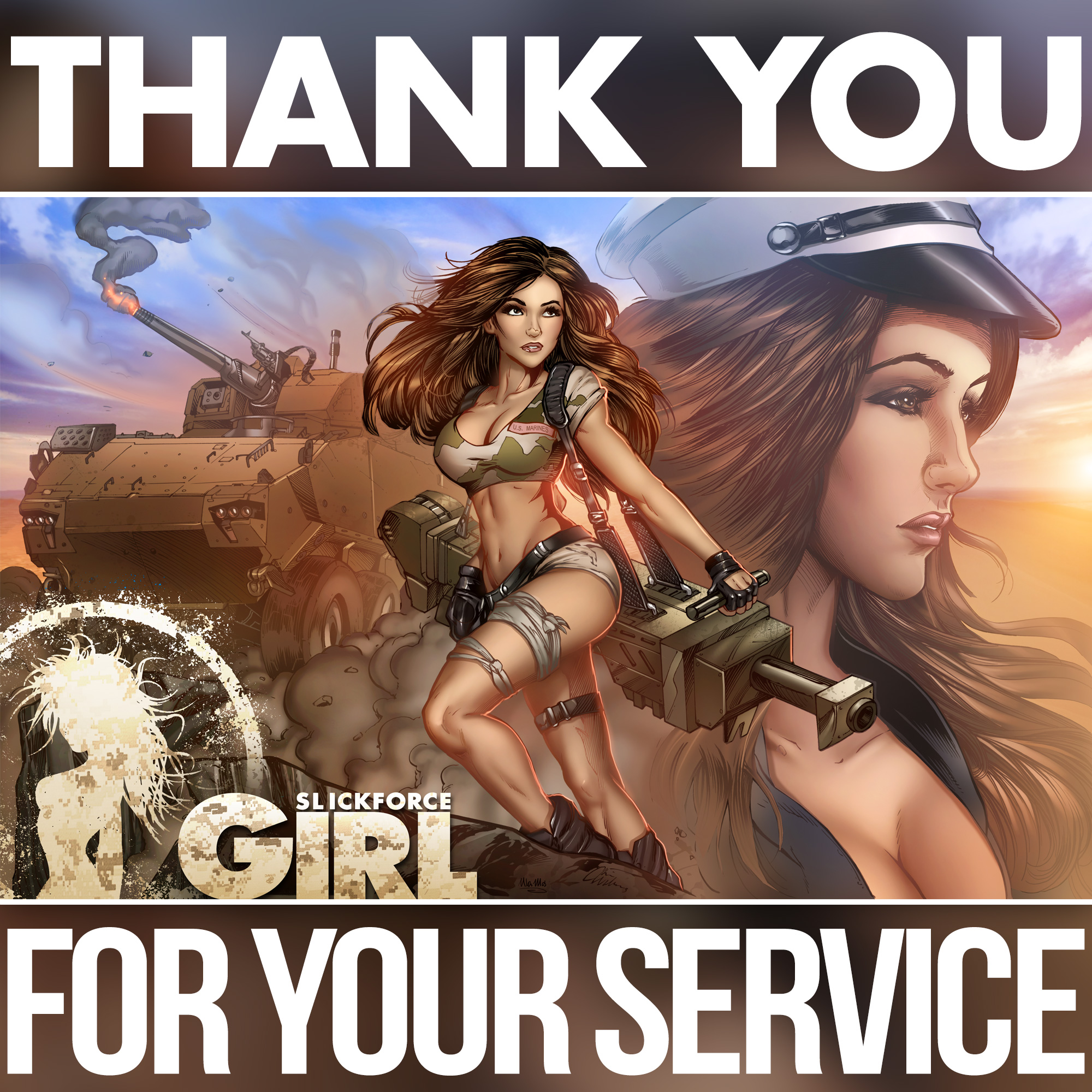 This Memorial Day, we pause to remember those who have fought bravely—and in many cases, given their lives—so that others could be free. In commemoration, artist Chris Williams has drawn our hero Marine Melanie, with colors by our very own wonder woman, Ula Mos. To those who are no longer with us, as well as those who continue the fight: we salute you. Click on the image above for the full HD version. Pencils by Chris Williams -
Deviant Art
|
Twitter
Inks by Jake Isenberg -
Deviant Art
|
Facebook
Colors by Ula Mos -
Deviant Art
|
Facebook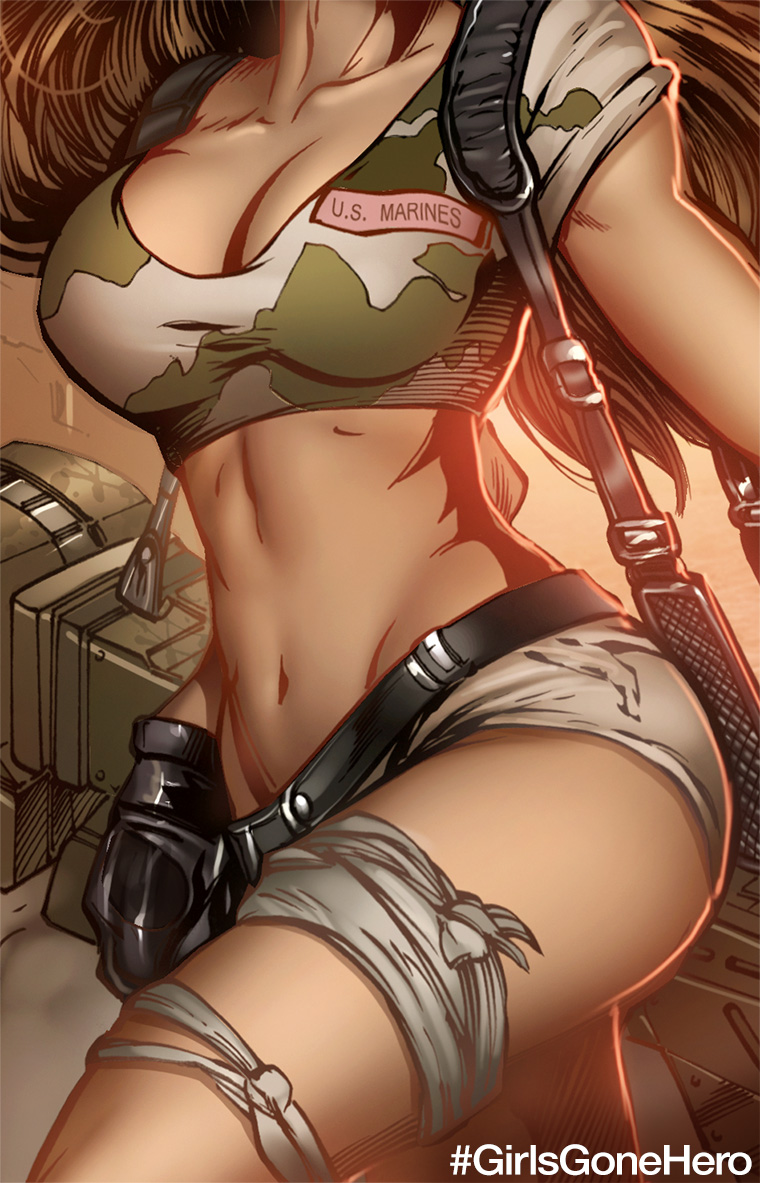 Melanie Iglesias is back, and this time we are raising money for
Hope for the Warriors
. Watch as Melanie tries to keep up with the outlandish signing requests for her "Marine Mel" posters while fighting for a good cause!
Hope for the Warriors
is an amazing
4-star rated
charity that aims to enhance the quality of life for post-9/11 service members, their families, and families of the fallen. We are proud to have made a donation from the
Saglimbeni Store
and the
Melanie Iglesias Store
. Special thanks to all of YOU who ordered autographed posters and made our donation possible. We couldn't do it without you! Want to see the making of Mel's stunning Marine Cadet poster?
Click here.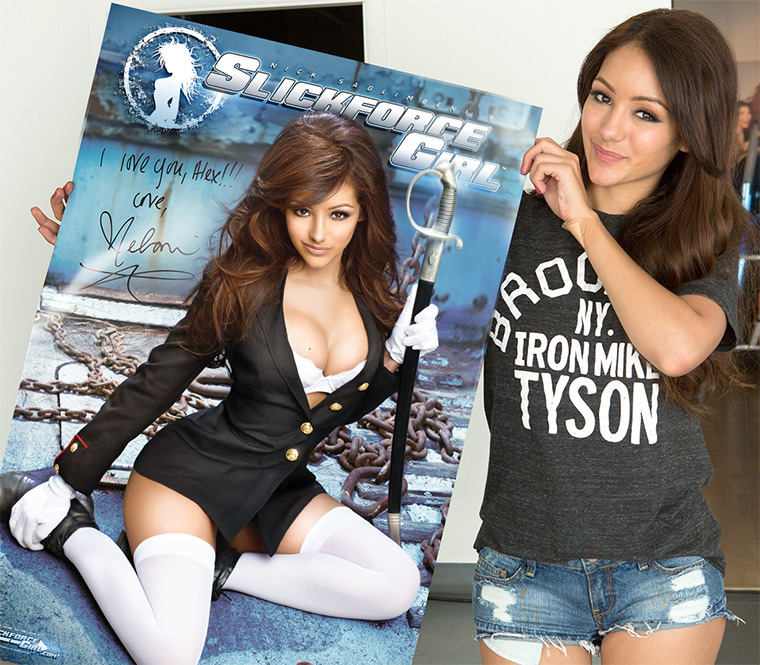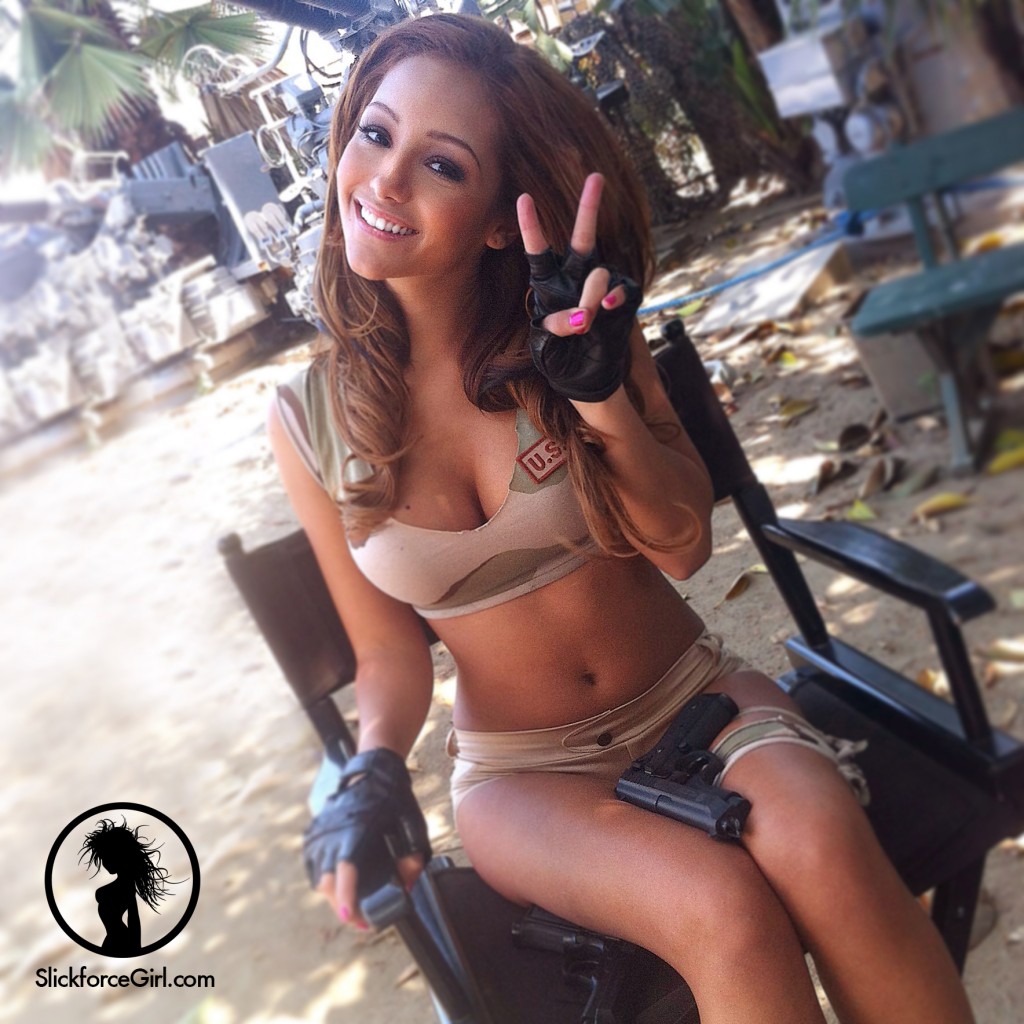 From the vault: Melanie Iglesias on set at her SlickforceGirl shoot.
Today, we remember those who have given their lives in the fight for freedom. We salute you. This week, SlickforceGirl is accepting pre-orders for the special edition Marine Melanie poster. Model & TV Host Melanie Iglesias will be personalizing all orders made by May 29. In honor of  Memorial Day, a portion of sales will be donated to
Hope for the Warriors
. See previous post for details, and
pre-order your poster here
.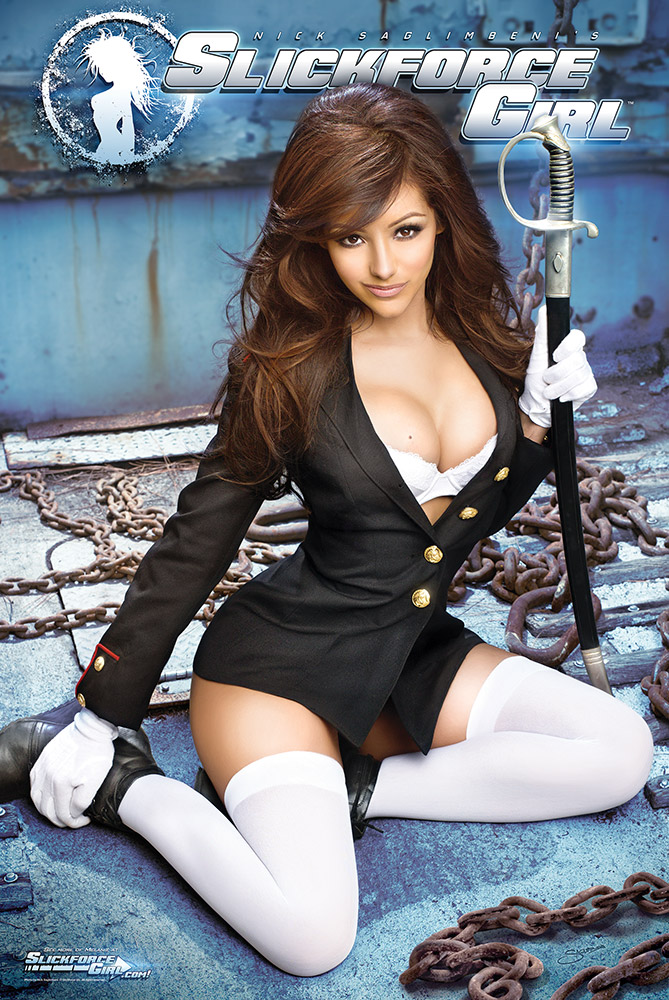 As America gears up for Memorial Day weekend, the SlickforceGirl team has decided to commemorate the holiday with much-anticipated new releases featuring fan-favorite Melanie Iglesias. Pre-order your
24"x36" Marine Melanie Collector's Wall Poster
before May 29, and Melanie Iglesias will autograph them—personalized to the recipient. And for the die-hards, we've got a
Marine Melanie SuperFan Combo Pack
that contains the 24x36 wall poster, a Charcoal Gray Marine Melanie SlickforceGirl T-Shirt, a Limited Edition 11x17 care-package poster, all in one set. Wishing everyone a happy and safe holiday weekend. In the coming week, we take the time to remember those who have lost their lives in the fight for freedom. You are the real heroes, and the SlickforceGirl team salutes you!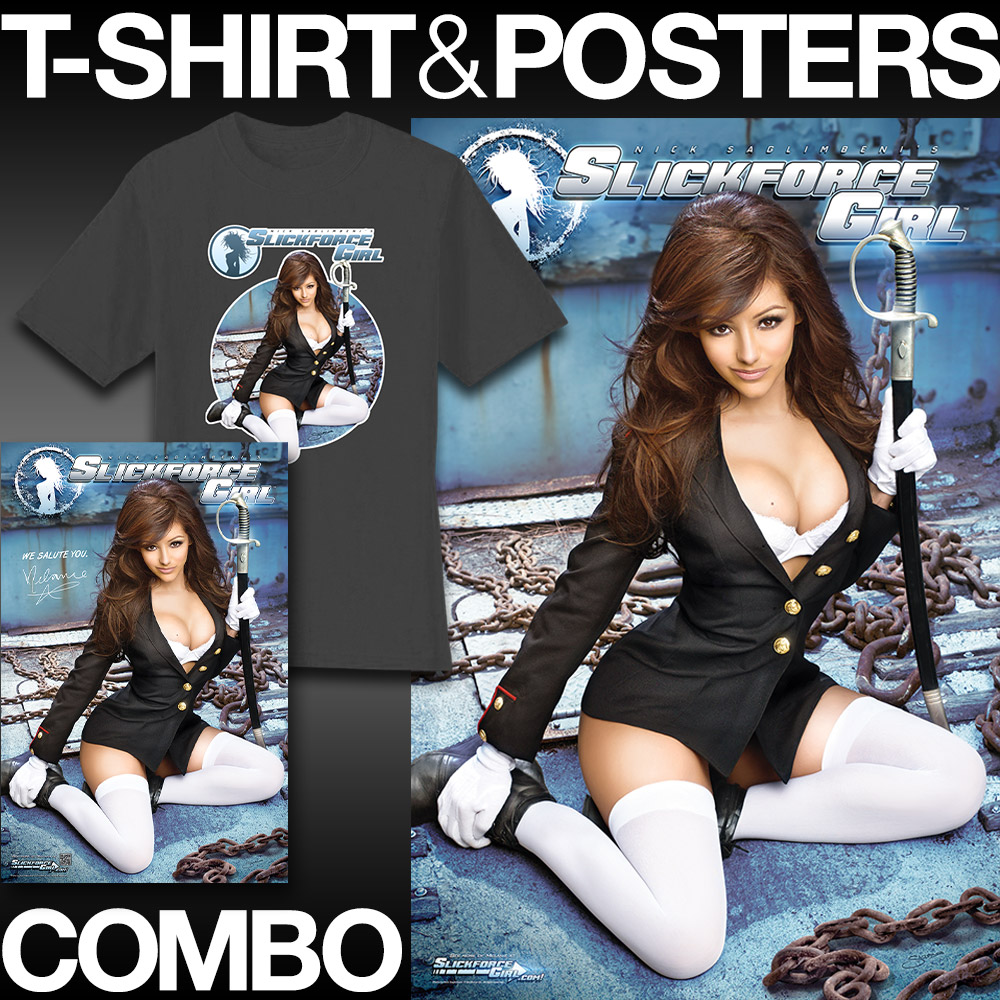 Part II of Melanie Iglesias "Suits Up for Action" for her SlickforceGirl Marine shoot. See Part I
here
. Follow Melanie as she looks through an array of weapons to find the perfect battle companion. Animated GIFs from these videos are now available on the
SlickforceGirl Tumblr here
.
THE OFFICIAL MELANIE IGLESIAS SLICKFORCE GIRL VIDEO!
While our first six heroes are out saving the world, Melanie Iglesias is getting ready for her SlickforceGirl shoot. She'll be joining the fight as Marine Melanie, but before she does, she must gear up and prepare for battle. Special thanks to our military advisor Will Huang and Independent Studio Services for letting us play in their ultimate prop shop. Stay tuned for more from Marine Melanie at SlickforceGirl.com!