Posts Tagged 'Kersti Richards'
[caption id="attachment_1999" align="aligncenter" width="760"]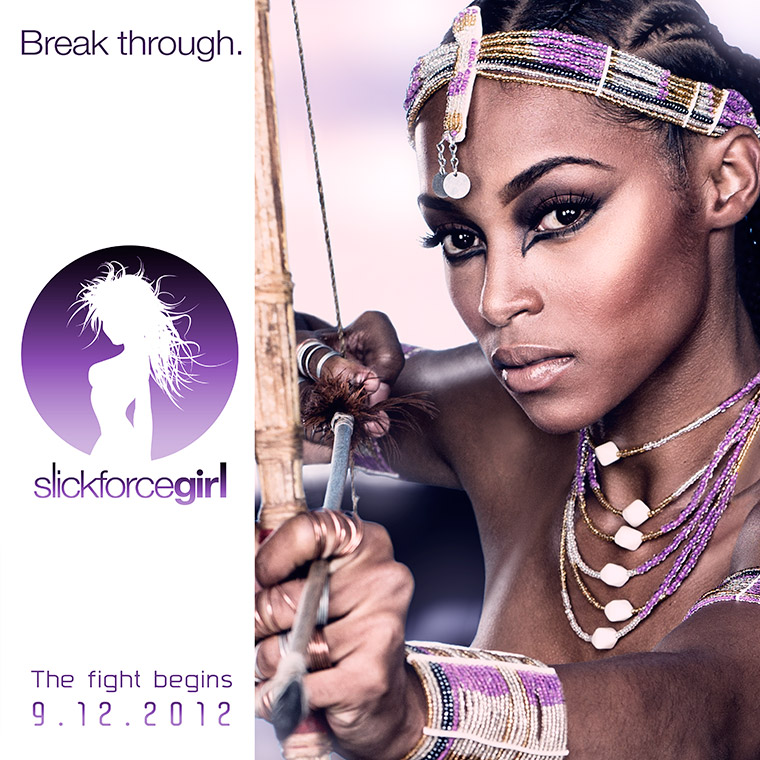 This might sting a bit.[/caption]
From NickSaglimbeni.com:
Certain journeys change you forever. For me, among those journeys are my travels to Kenya. So many of the people I met there possessed a warmth and strength in spirit that I have rarely seen, and I ended up making friends I'm certain I will keep for life.
When I set out to create the SlickforceGirl team, I knew that one of the characters must be Kenya-inspired. It would take someone with an equally strong heart to play the role, and I found just what I needed with model Kersti Pitre. South Africa-born and Southern California-raised, Kersti experienced her very first shoot right here at Slickforce only a few years ago. Now, get ready for her to impress viewers with her range as she tackles one of the toughest heroes of the bunch.
A very special thanks goes out to the women of the Mama Saruni Masai in Amboseli, Kenya, for hand-crafting Kersti's jewelry, and to my very good friend Ali Khan of Vumbi Jeep Safaris for coordinating our trans-Atlantic operation.
See more of Kersti and our other heroes at SlickforceGirl.com!
Photo by Joyce Park for SlickforceStudio
Hair by Ganohon Aline Ansansame
Make-up by Therese Williams
Styled by Diana Chan
Jewelry hand-crafted in Amboseli, Kenya by the Mama Saruni Masai Women's Group