Posts Tagged 'Ayanna Jordan'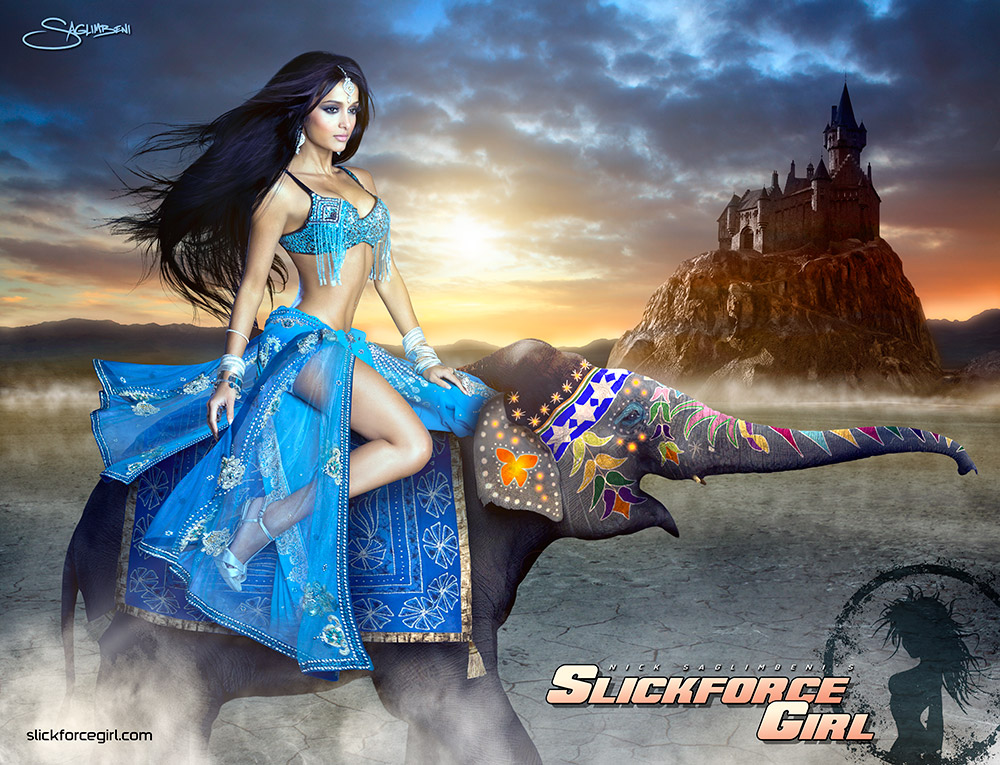 Travel to a remote location for a behind-the-scenes look at our SlickforceGirl shoot with the stunning Ayanna Jordan. She embraces the Indian Princess role wholeheartedly, and keeps the crew laughing along the way. My thanks to the lovely Ms. Jordan for her devotion to the SlickforceGirl campaign. Order your Limited Edition Princess Ayanna posters here. A portion of proceeds from poster sales are donated to the Breast Cancer Charities of America's iGoPink campaign.
Photography by NICK SAGLIMBENI
Makeup by THERESE WILLIAMS
Hair by AL INGRAM
Wardrobe Styling by DIANA CHAN
Track: "Light Speed" by Peter McIsaac Music
[caption id="attachment_1983" align="aligncenter" width="760"]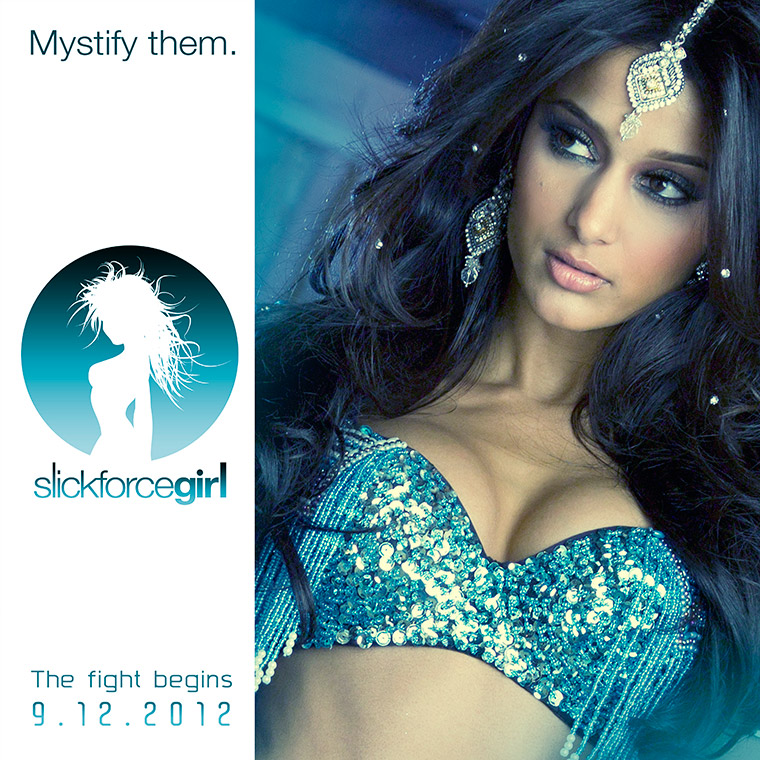 Mystify them.[/caption]
Hey guys and girls, it's time for the next SlickforceGirl teaser. Flawless beauty Ayanna Jordan brings Bollywood-inspired sizzle to our team of leading ladies, and this stunner packs a surprise punch. Slickforce fans will recognize Ayanna from our Mastering Compositing and Mastering Retouching series', and like clockwork she once again delivers a killer performance in bringing this mystical character to life. I can't wait to show you what else we have in store for her! Get the latest updates on Ayanna and the other heroes right here at SlickforceGirl.com!
Photo by Nick Saglimbeni
Hair by Al Ingram
Make-up by Therese Williams
Wardrobe styled by Diana Chan