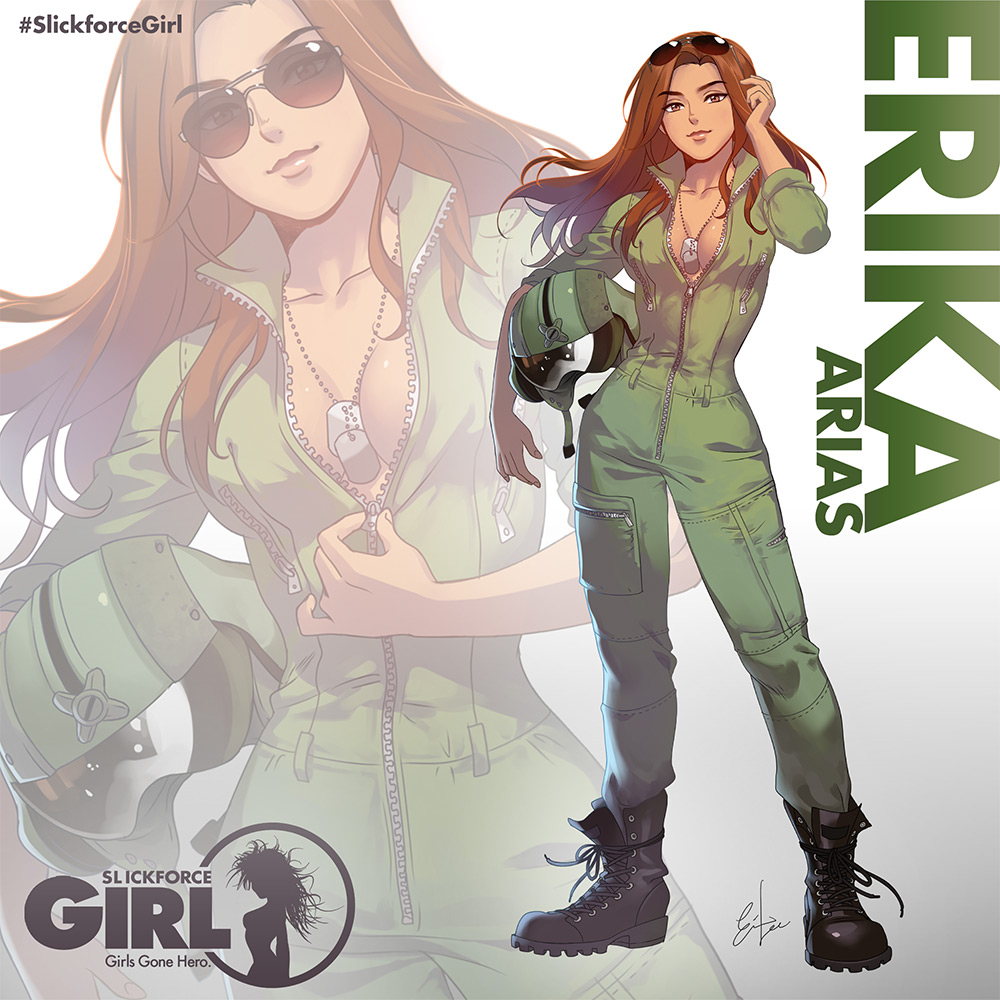 That's right, our Airman Erika is back and ready action—and this time she's armed with a last name! Here's an anime-style character rendering of everyone's favorite pilot, Erika Arias, drawn by the wonderfully gifted Ein Lee.
Here's a reminder to come by the SlickforceGirl booth at Comikaze on Halloween weekend. Catch us on Facebook and Instagram, and stay tuned for more awesome art leading up to the show!
Art by Ein Lee - Deviant Art | Website
Today, we remember those who have given their lives in the fight for freedom. We salute you.
This week, SlickforceGirl is accepting pre-orders for the special edition Marine Melanie poster. Model & TV Host Melanie Iglesias will be personalizing all orders made by May 29. In honor of  Memorial Day, a portion of sales will be donated to Hope for the Warriors. See previous post for details, and pre-order your poster here.
[caption id="attachment_518" align="aligncenter" width="760" caption="Special Delivery"]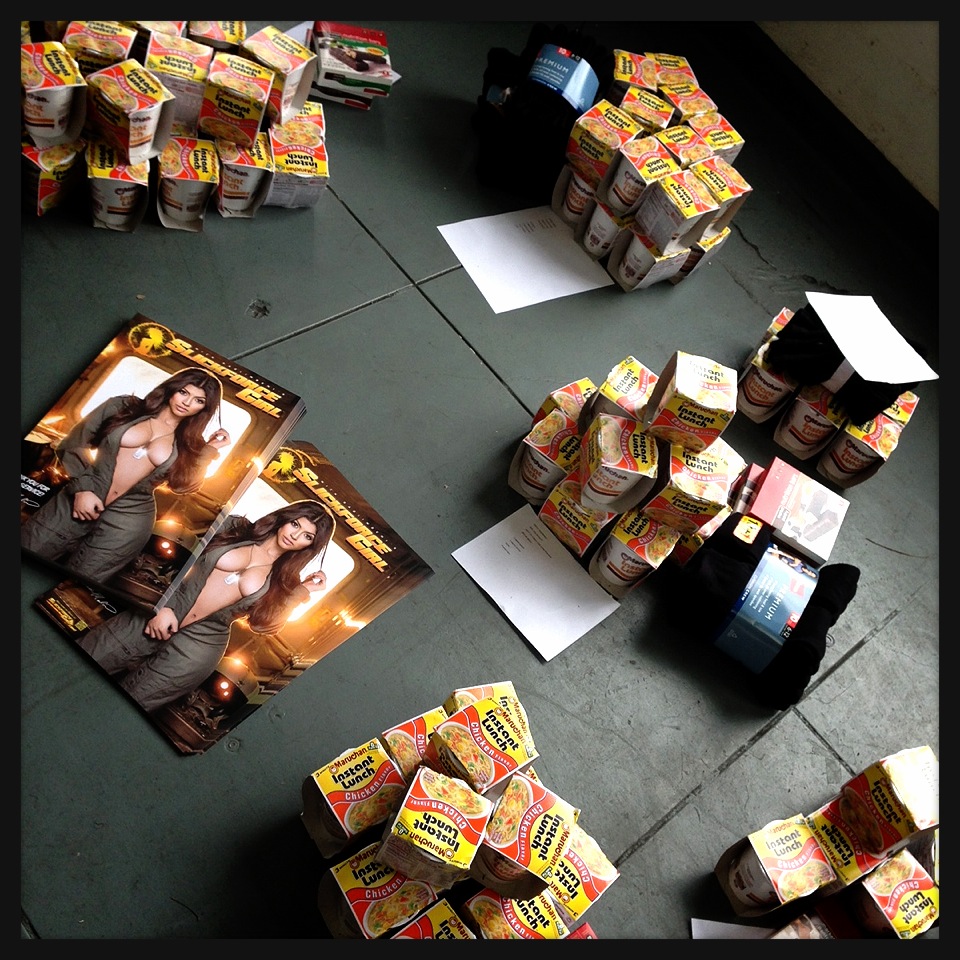 [/caption]
This week, the SlickforceGirl team sent care packages to deployed troops overseas. After reading requests from several active battalion leaders, we prepared packages that included much-needed items, such as protein bars, ramen noodles, warm socks and more. We also included Special Edition Airman Erika mini-posters for, well, motivation.
Our thanks to the real heroes who fight for freedom everywhere. We salute you!
Part II of Melanie Iglesias "Suits Up for Action" for her SlickforceGirl Marine shoot. See Part I here.
Follow Melanie as she looks through an array of weapons to find the perfect battle companion.
Animated GIFs from these videos are now available on the SlickforceGirl Tumblr here.
While our first six heroes are out saving the world, Melanie Iglesias is getting ready for her SlickforceGirl shoot. She'll be joining the fight as Marine Melanie, but before she does, she must gear up and prepare for battle.
Special thanks to our military advisor Will Huang and Independent Studio Services for letting us play in their ultimate prop shop. Stay tuned for more from Marine Melanie!