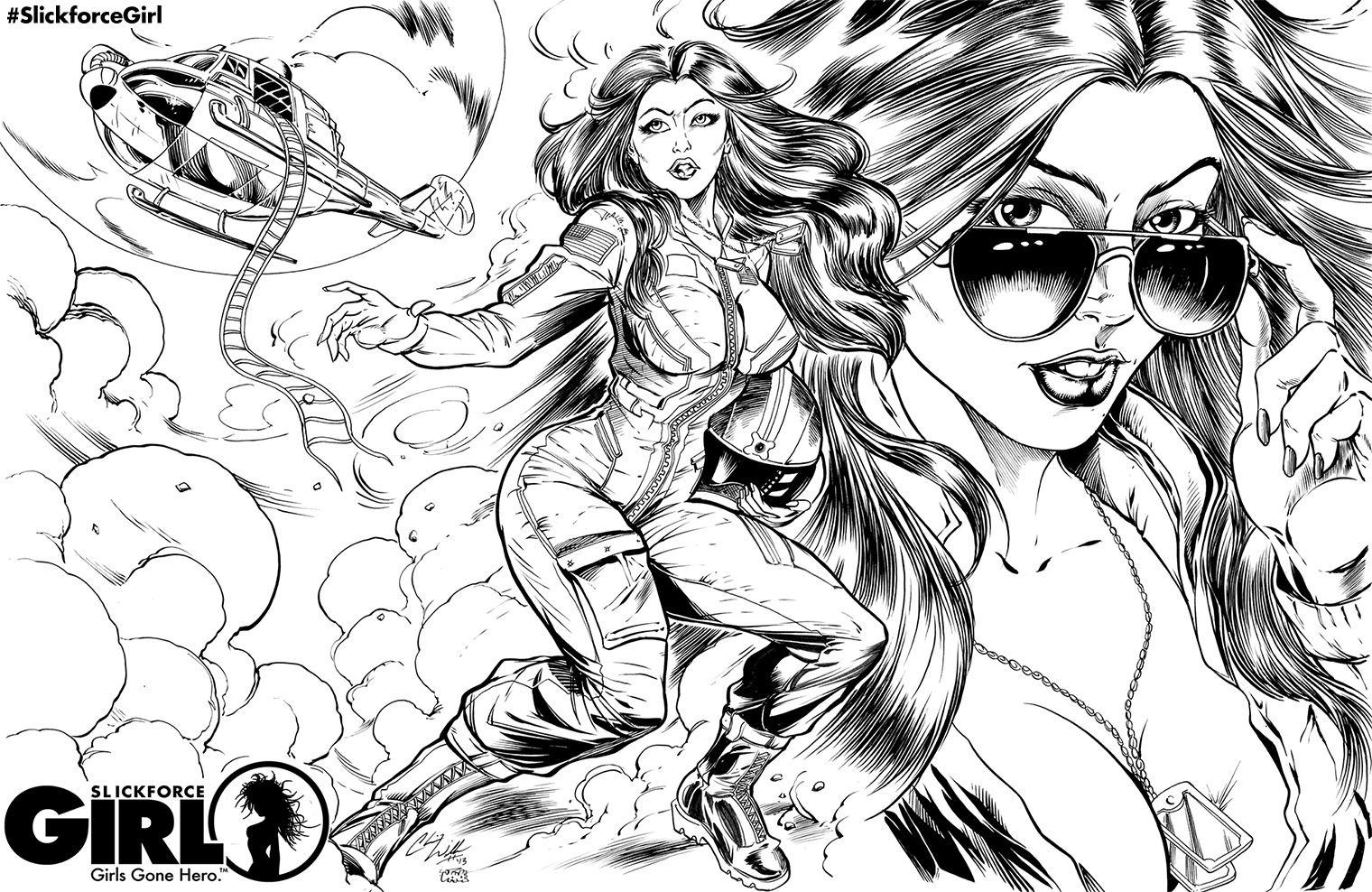 The response to Chris Williams' Erika piece was through the roof, so we thought you guys might like to take a closer look. Here are the beautiful inks by Jake Isenberg, on top of Chris' pencils. A stunning sight to behold! Click the image for the hi-res version, and if you missed the full-color version, see it
here
. Pencils by Chris Williams -
Deviant Art
|
Twitter
Inks by Jake Isenberg -
Deviant Art
|
Facebook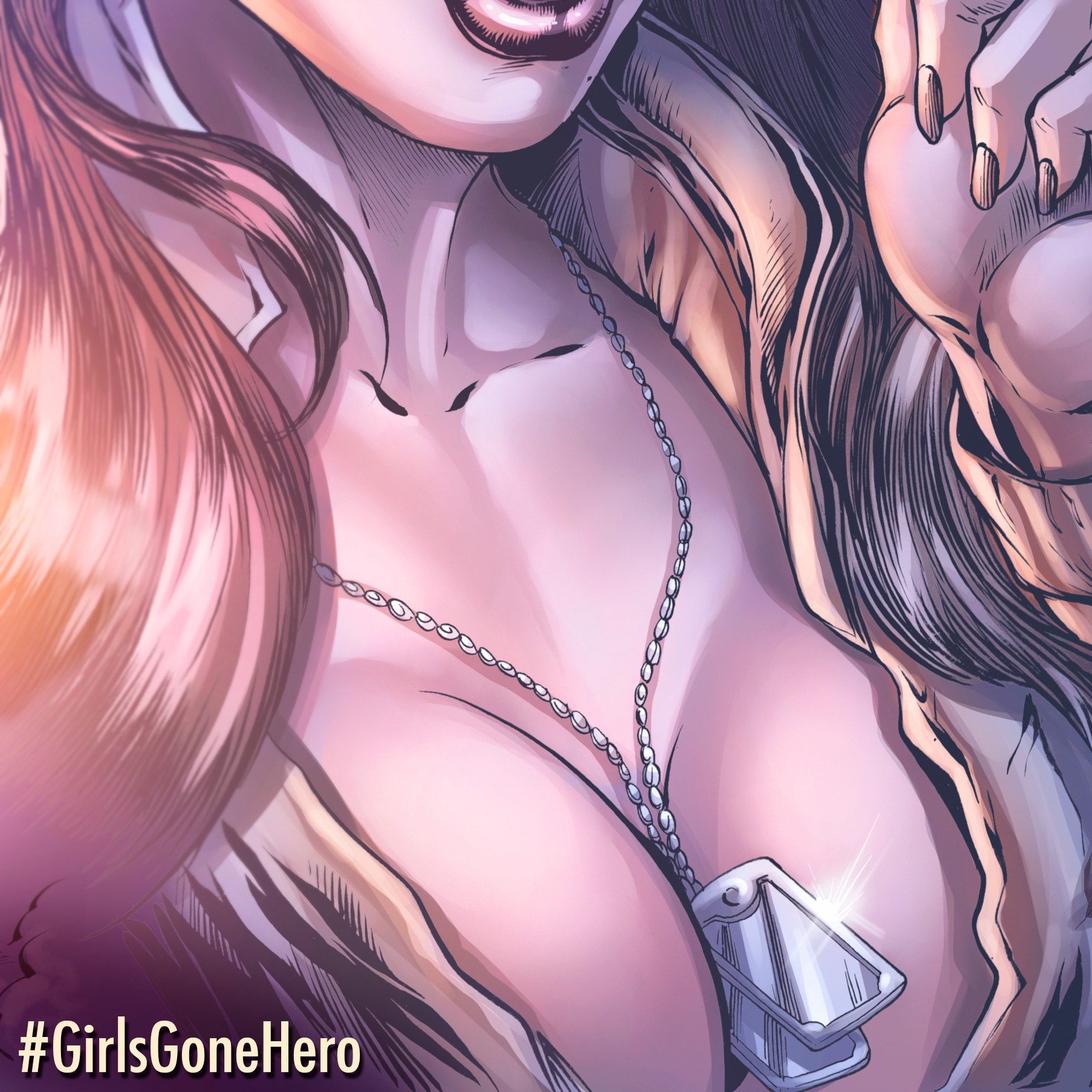 Are you ready for more #GirlsGoneHero? Alright, we've kept you waiting long enough. Our girls are finally rested and ready for action. Airman Erika Arias is our first hero to return to the scene, and this time she's been beautifully drawn by one of our favorite artists, illustrator Chris Williams. Inked by the talented Jake Isenberg, with colors beautifully rendered by Danielle St. Pierre. We've got an exciting year ahead for the SlickforceGirls—including some much requested storyline reveals for our heroes—so be sure to add your email to our mailing list over there on the right. Click on the image below for the full HD wallpaper, and stay tuned for more! Pencils by Chris Williams -
Deviant Art
|
Twitter
Inks by Jake Isenberg -
Deviant Art
|
Facebook
Colors by Danielle St. Pierre -
Deviant Art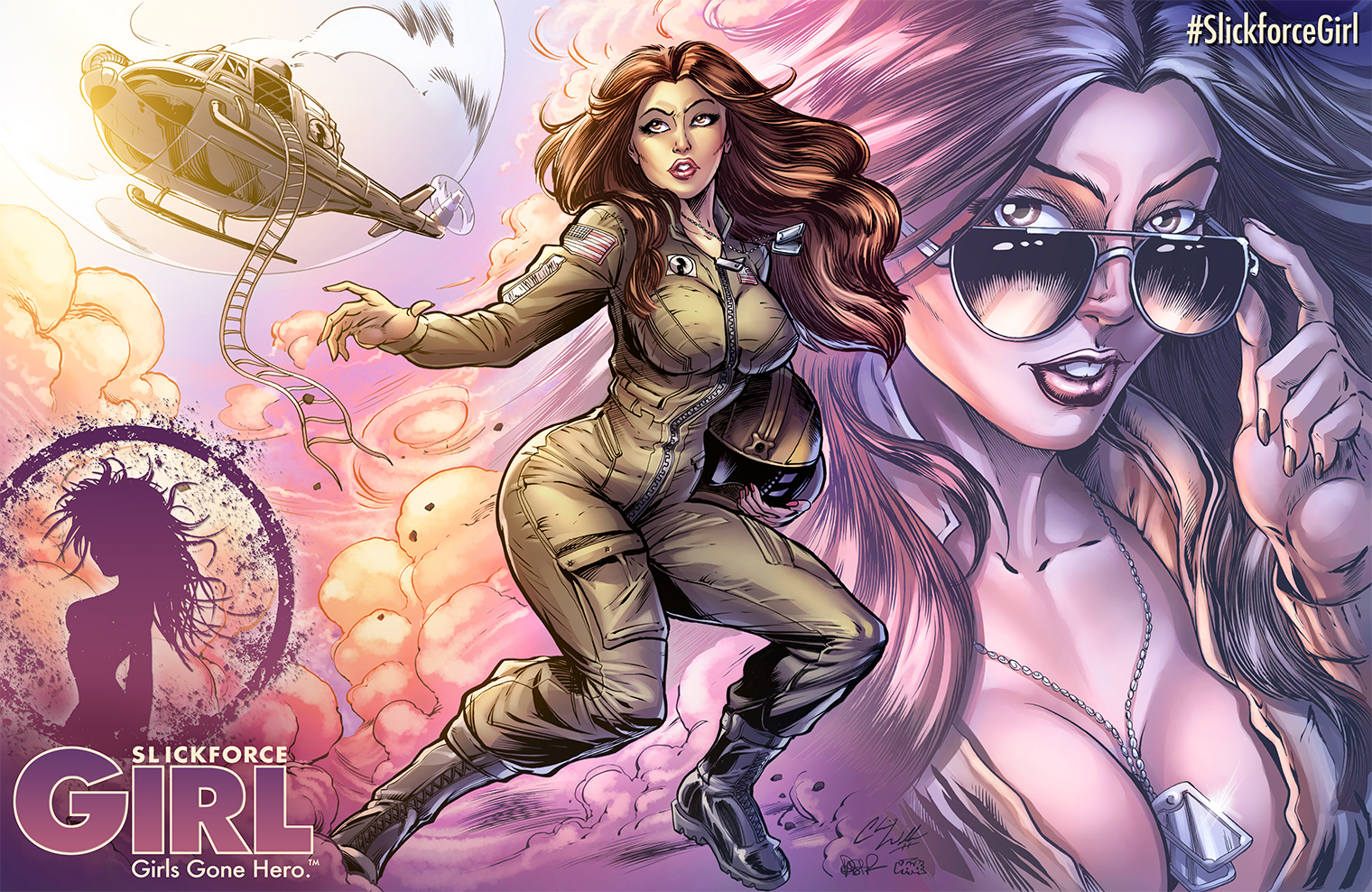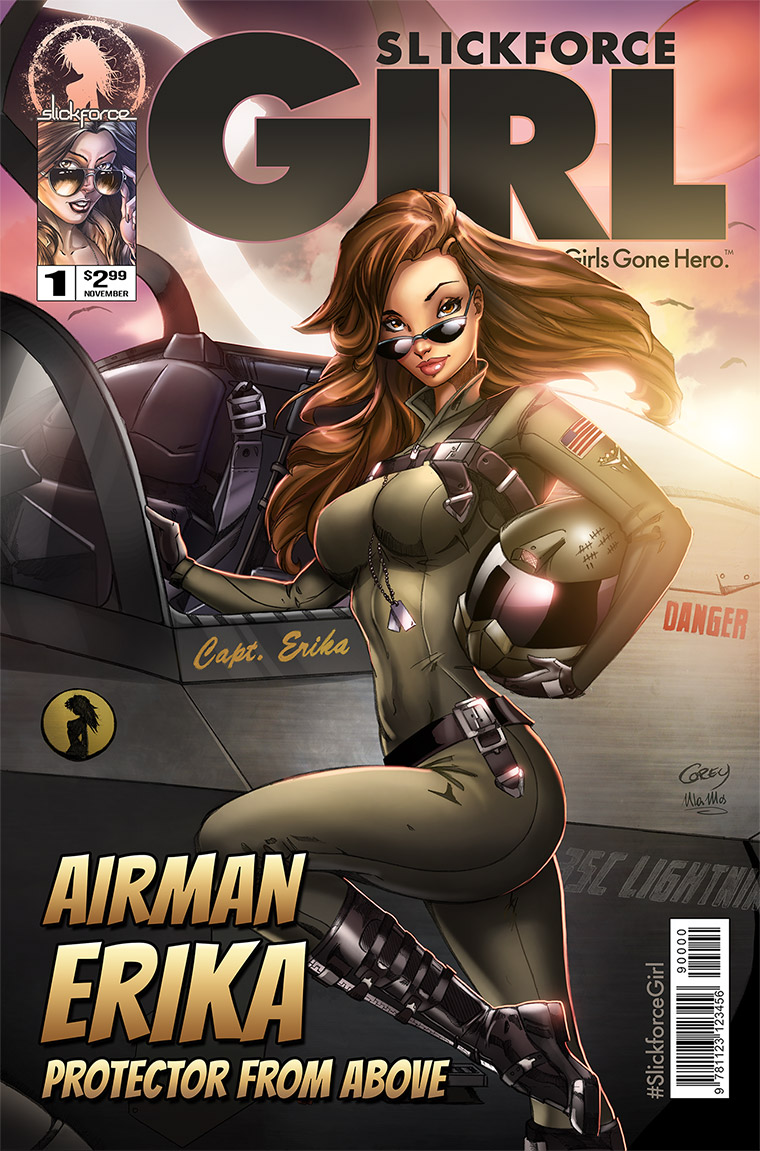 We had such a blast at Stan Lee's Comikaze this weekend. Pics and video are on the way soon. In the meantime, grab these stunning Comikaze Exclusive Airman Erika and Commander Brittany posters by artists Corey Knaebel and Ula Mos at the
SlickforceGirl store
. Pencils by Corey Knaebel -
Deviant Art
|
Website
|
Facebook
Inks and colors by Ula Mos -
Deviant Art
|
Facebook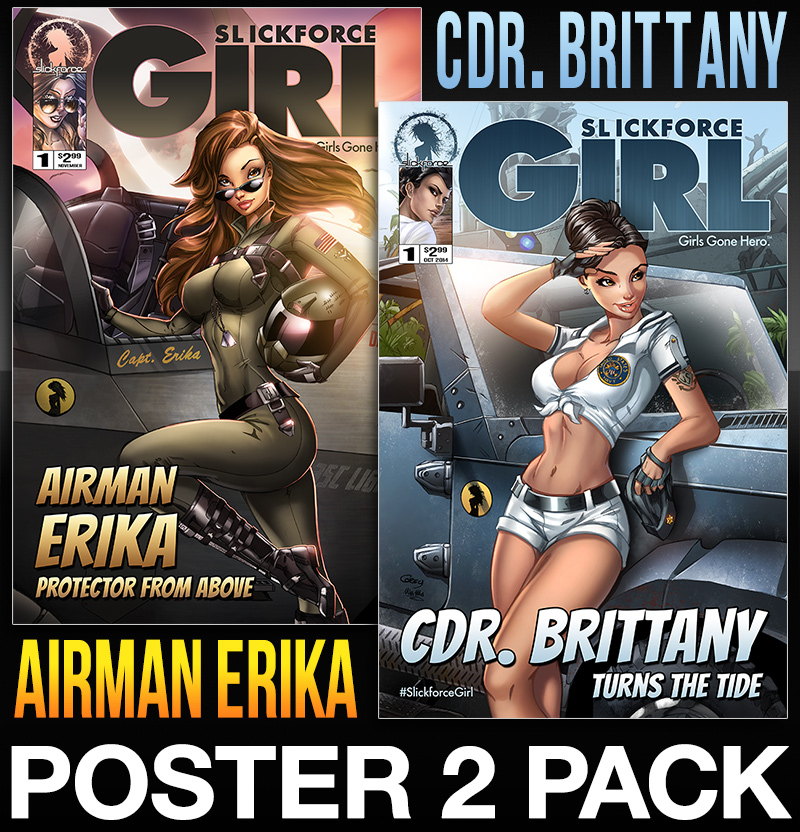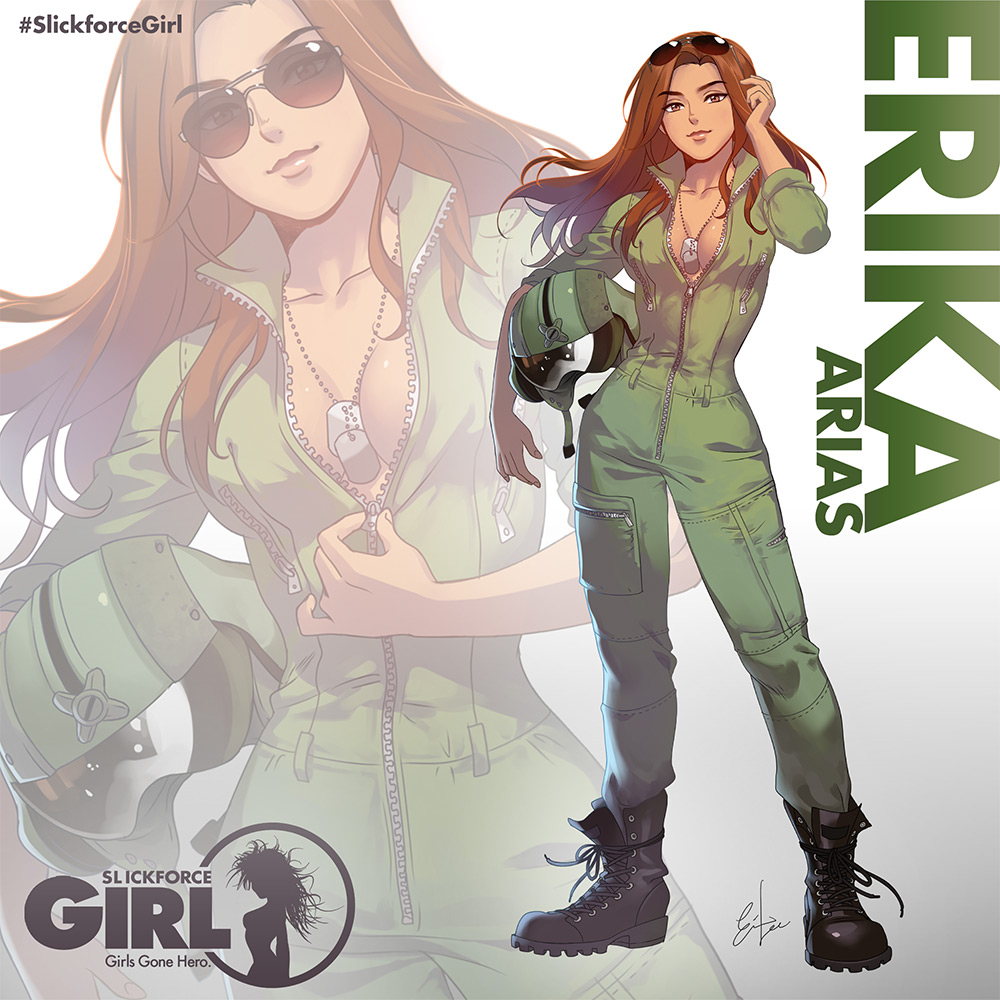 That's right, our Airman Erika is back and ready action—and this time she's armed with a last name! Here's an anime-style character rendering of everyone's favorite pilot, Erika Arias, drawn by the wonderfully gifted Ein Lee. Here's a reminder to come by the SlickforceGirl booth at Comikaze on Halloween weekend. Catch us on Facebook and Instagram, and stay tuned for more awesome art leading up to the show! Art by Ein Lee -
Deviant Art
|
Website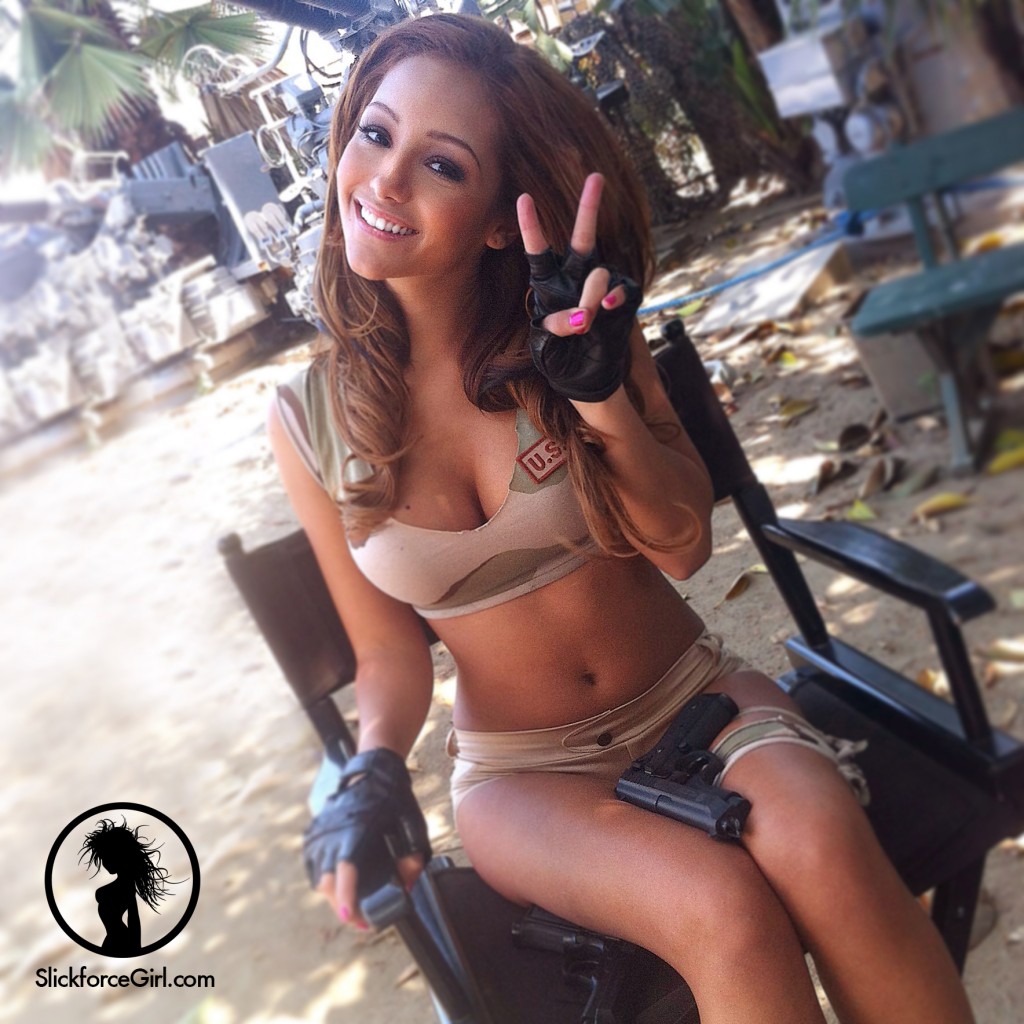 From the vault: Melanie Iglesias on set at her SlickforceGirl shoot.
Today, we remember those who have given their lives in the fight for freedom. We salute you. This week, SlickforceGirl is accepting pre-orders for the special edition Marine Melanie poster. Model & TV Host Melanie Iglesias will be personalizing all orders made by May 29. In honor of  Memorial Day, a portion of sales will be donated to
Hope for the Warriors
. See previous post for details, and
pre-order your poster here
.