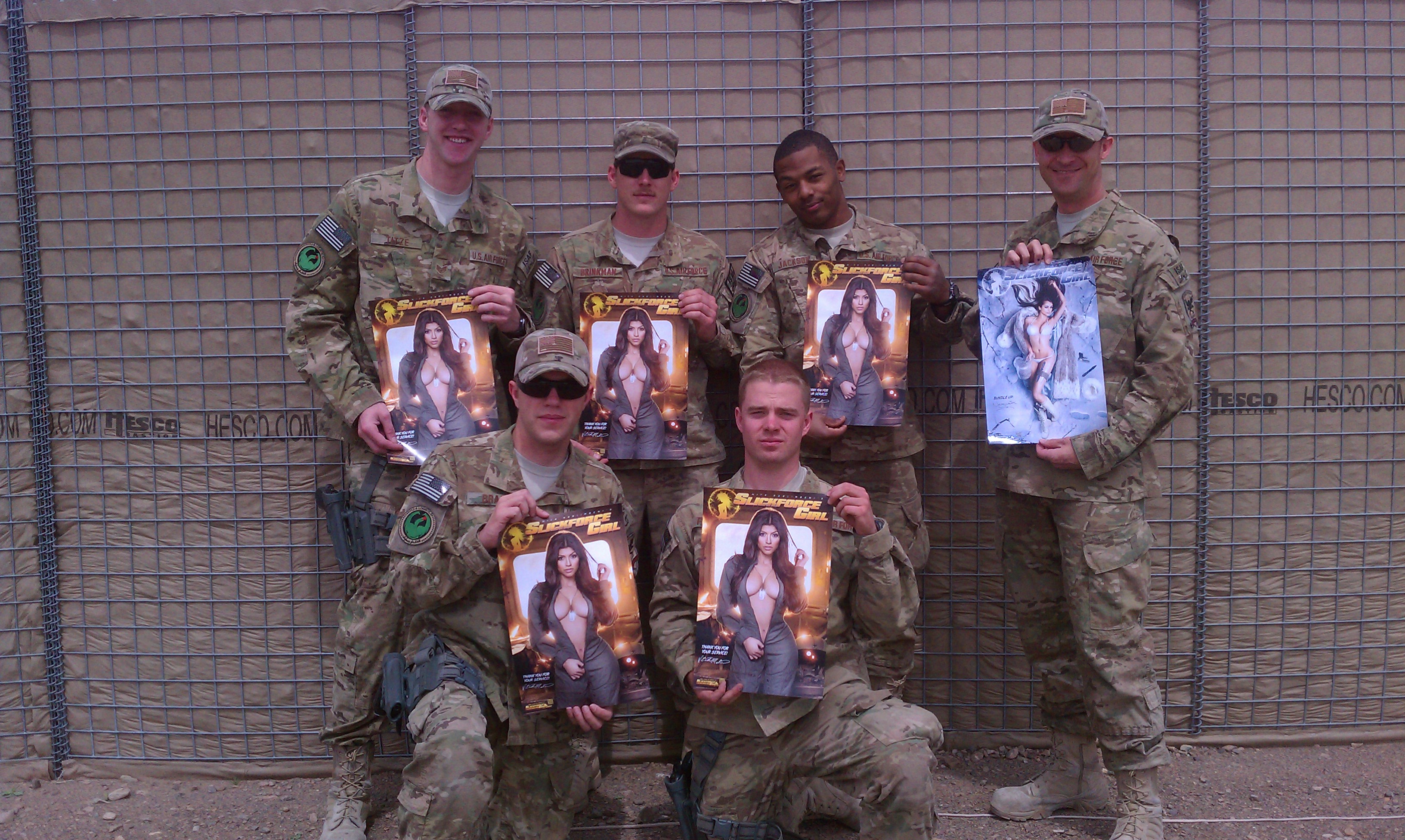 SlickforceGirl would like to give a shout out to Gregory Jasinski and his team! We appreciate your constant strength and courage.
"My team and I wanted to thank you for the care package. The WMB magazines were great, something for everyone in them, not to mention the 3D side was really cool. Thank you for the support, SlickforceGirl!" – Gregory Jasinski
Over the last few months, the SlickforceGirl team sent out care packages containing much-needed items to deployed Navy and Air Force troops overseas. Last week, we heard back from Navy Seal Team 5 from a undisclosed location in Afghanistan.
Troop member Courtney Robinson shared his thoughts: "Thank you so much SlickforceGirl for the support and all the goodies. The love and support couldn't have come at a better time than this, since our morale is a little low. I plan on hanging up some of the posters on the walls of our gym."
Our heartfelt thanks goes out to Courtney Robinson and Seal Team 5 for the courage and bravery they exhibit as they risk their lives everyday for others. We wish them a safe and speedy journey home.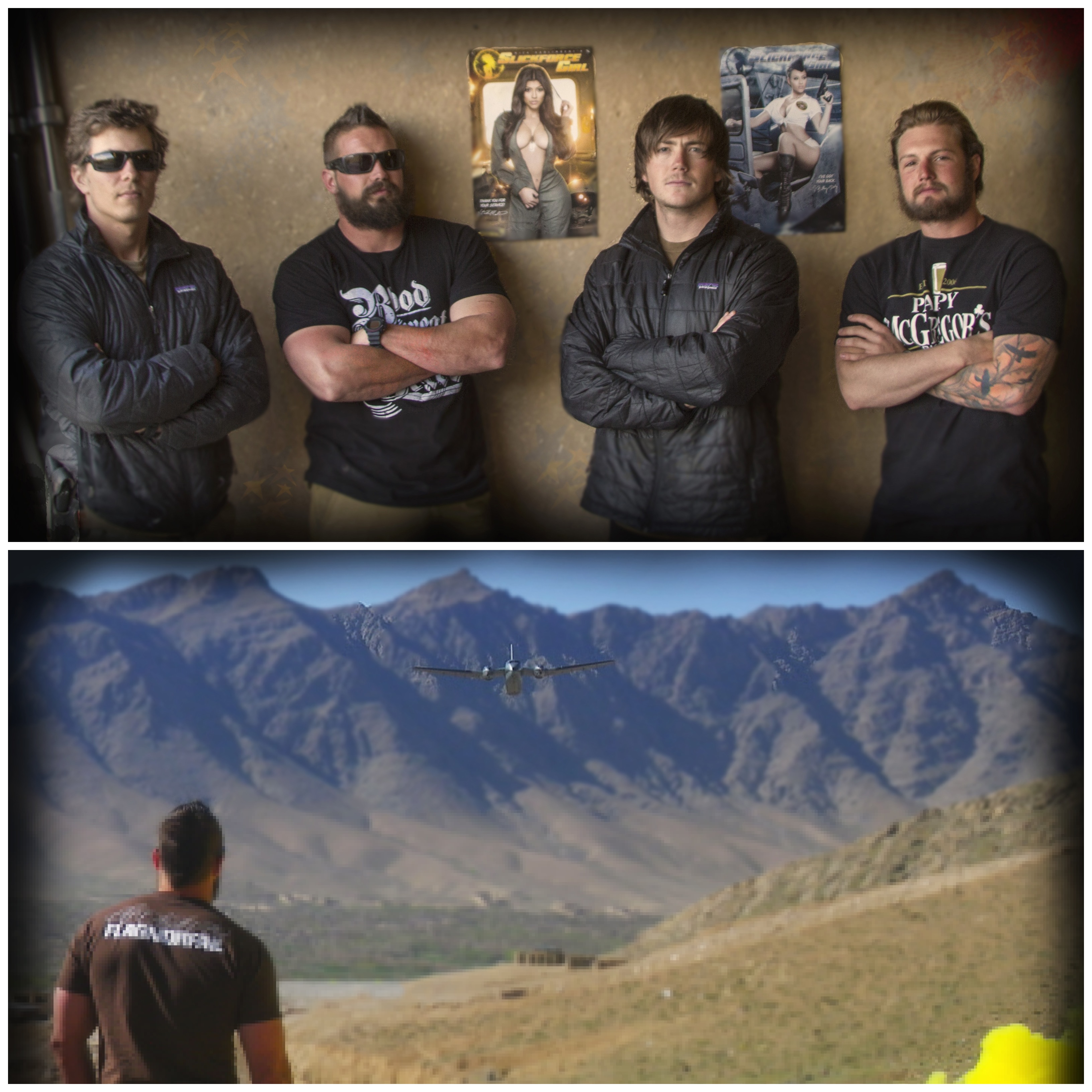 Here's a brand spanking new video taking you behind-the-scenes on the making of Arctic Spy Nazanin's shoot. Model Nazanin Mandi slipped into the espionage-themed shoot with remarkable ease, making us all wonder if this whole modeling thing is just a cover.
This shoot day was a particularly large production, as we photographed several of the SlickforceGirls in one day. My thanks to the amazing team that helped us pull it off!
CREDITS:
Model: Nazanin Mandi
Photographed & Produced by Nick Saglimbeni
Hair by Al Ingram
Make-up by Therese Williams
Styling by Diana Chan
Vintage Faux Fur: stylist's own.
This February, Arctic Spy Nazanin encourages her fans to "Bundle up", in this Collector's Edition 11×17 mini-poster. A portion of proceeds from poster sales are donated to the Breast Cancer Charities of America's iGoPink campaign. Order your posters at the SaglimbeniStore here.
The SlickforceGirls need your help. Join the fight!
CREDITS:
Model: Nazanin Mandi
Image by Nick Saglimbeni for SlickforceStudio
Hair by Al Ingram
Make-up by Therese Williams
Styling by Diana Chan
Vintage Faux Fur: stylist's own.