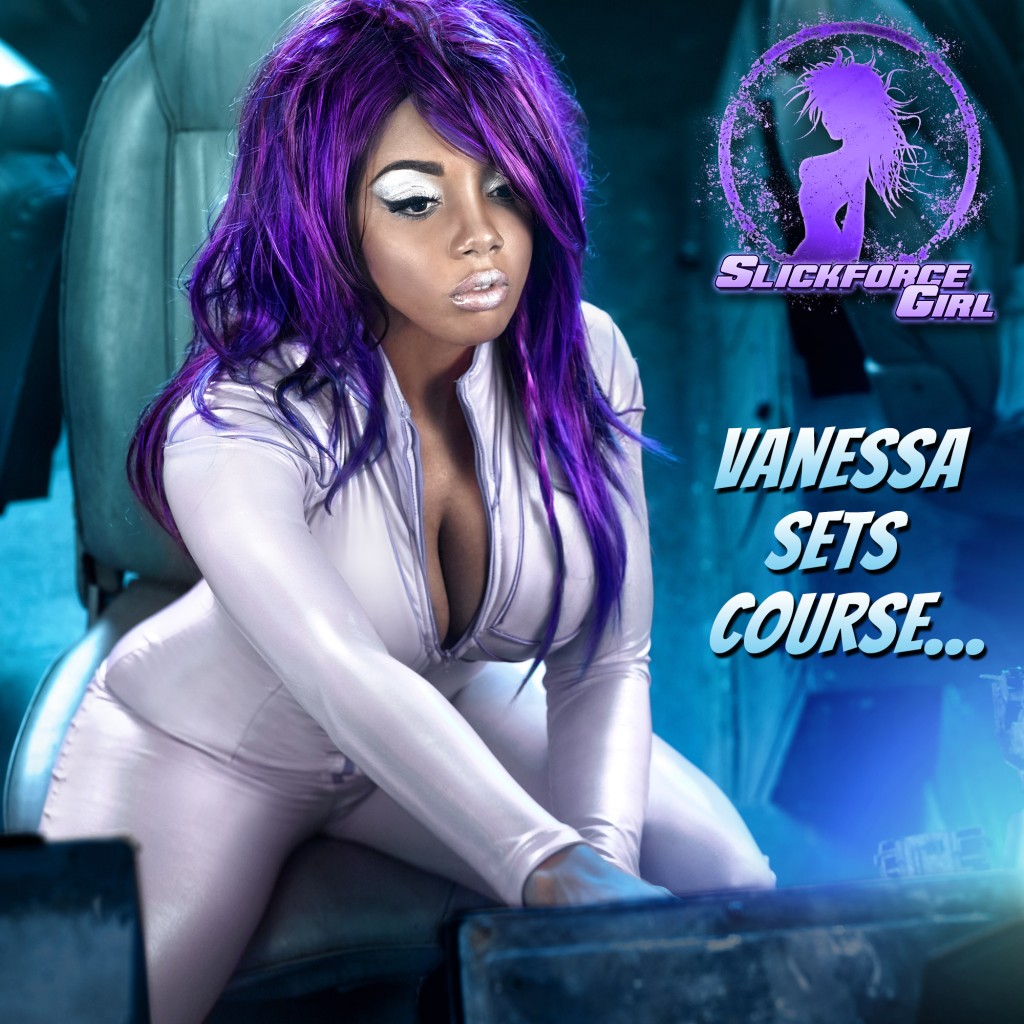 Our stunning space explorer is heading out on a new mission… but where is she going?? Stay tuned to find out.
Photo: NICK SAGLIMBENI
Model: VANESSA VEASLEY
Hair: AL INGRAM
Makeup: GABY RAMOS
Styling: DIANA CHAN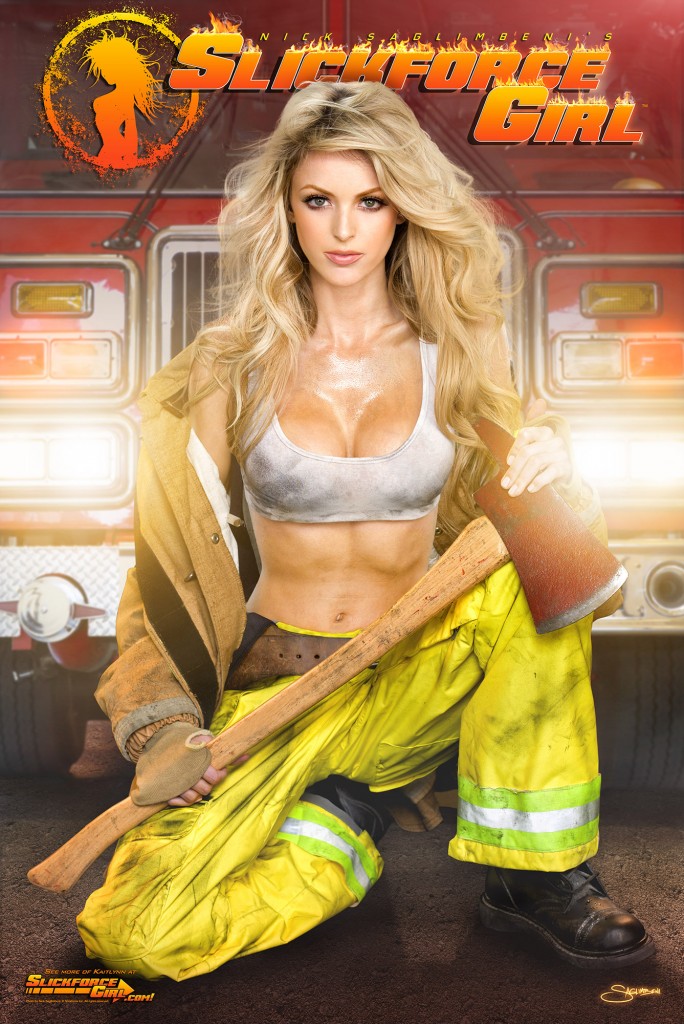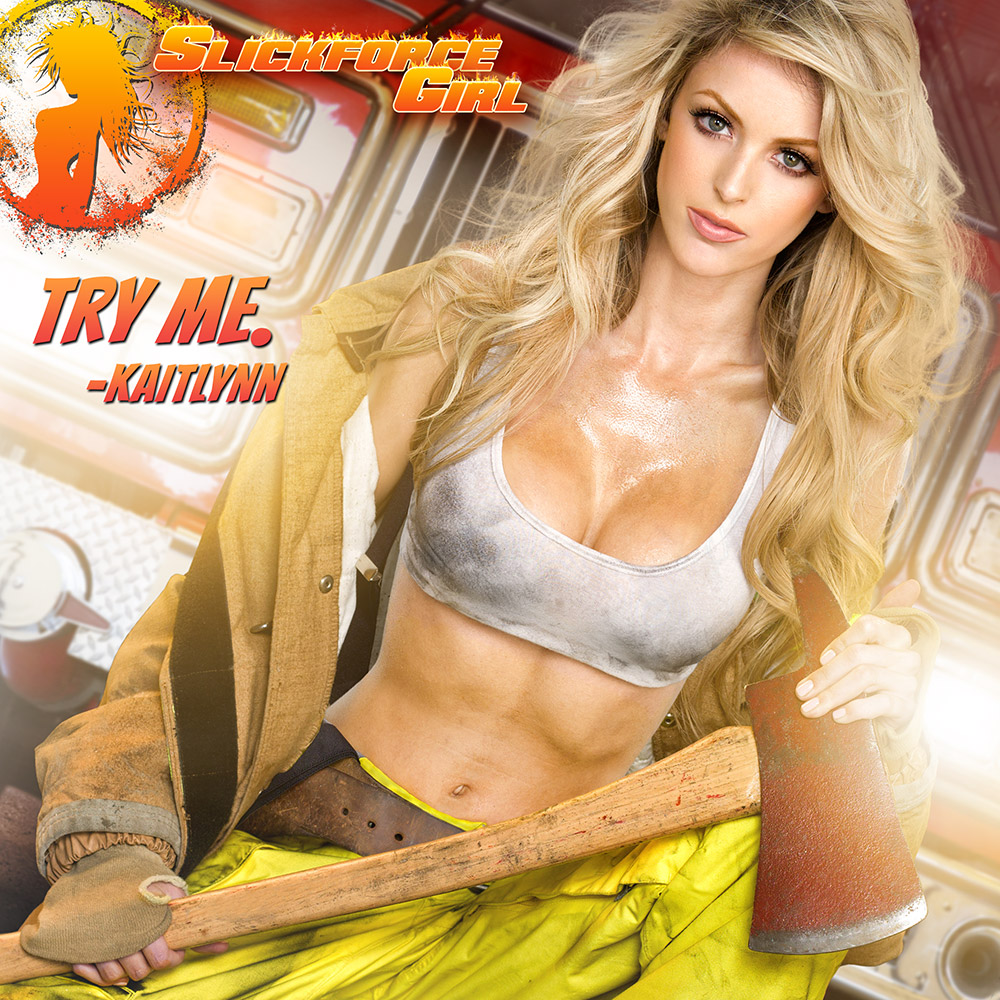 Don't let the blonde hair fool you. You'd have to be pretty stupid to mess with this axe-wielding action hero. Firefighter Kaitlynn rescues those in need everyday, and she certainly doesn't need anyone standing in her way. See more from Kaitlynn in the SaglimbeniStore, and if you haven't seen it yet, be sure to watch model Kaitlynn Carter suit up for SlickforceGirl in this behind-the-scenes video below!
Today, we remember those who have given their lives in the fight for freedom. We salute you.
This week, SlickforceGirl is accepting pre-orders for the special edition Marine Melanie poster. Model & TV Host Melanie Iglesias will be personalizing all orders made by May 29. In honor of  Memorial Day, a portion of sales will be donated to Hope for the Warriors. See previous post for details, and pre-order your poster here.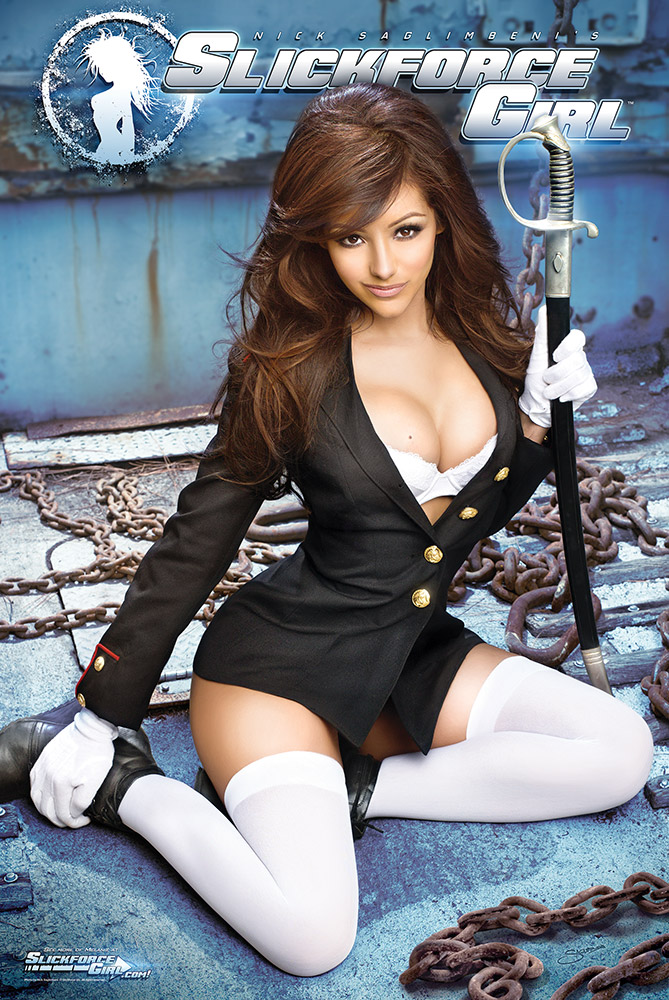 As America gears up for Memorial Day weekend, the SlickforceGirl team has decided to commemorate the holiday with much-anticipated new releases featuring fan-favorite Melanie Iglesias. Pre-order your 24″x36″ Marine Melanie Collector's Wall Poster before May 29, and Melanie Iglesias will autograph them—personalized to the recipient. And for the die-hards, we've got a Marine Melanie SuperFan Combo Pack that contains the 24×36 wall poster, a Charcoal Gray Marine Melanie SlickforceGirl T-Shirt, a Limited Edition 11×17 care-package poster, all in one set.
Wishing everyone a happy and safe holiday weekend. In the coming week, we take the time to remember those who have lost their lives in the fight for freedom. You are the real heroes, and the SlickforceGirl team salutes you!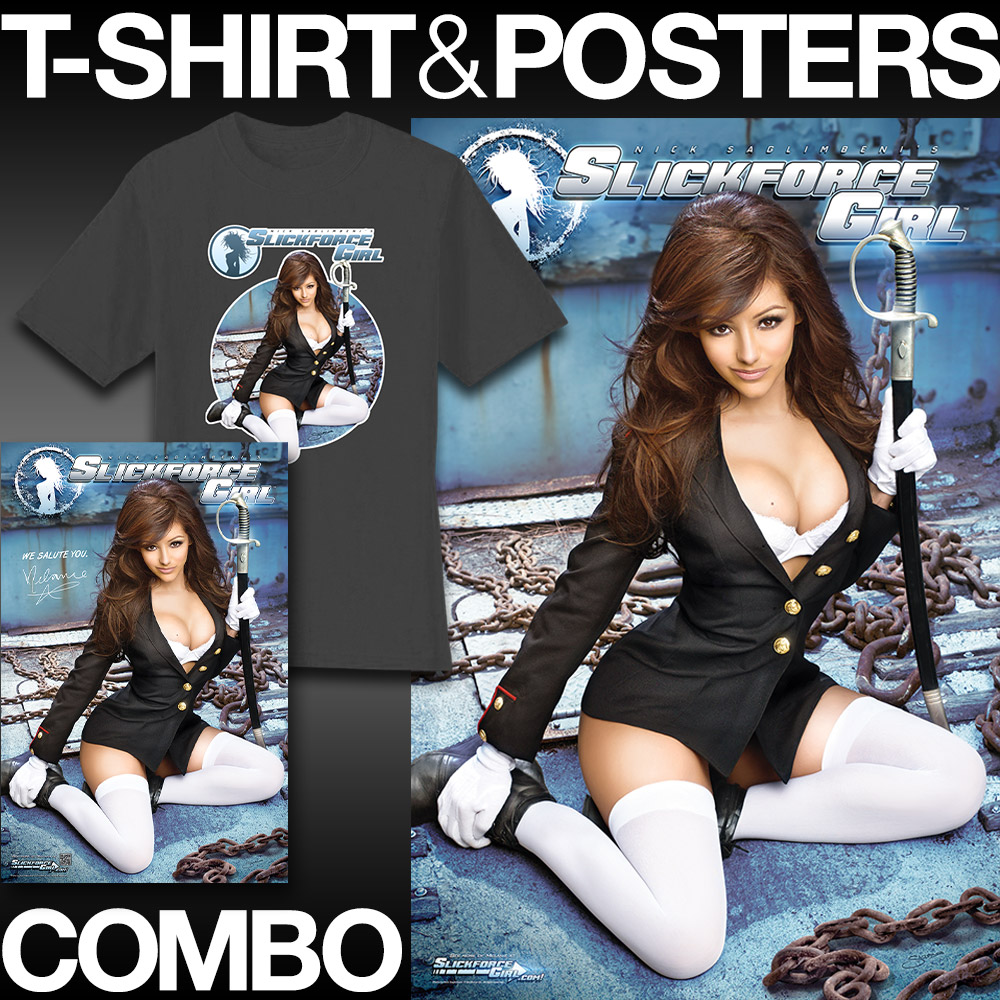 Part II of Melanie Iglesias "Suits Up for Action" for her SlickforceGirl Marine shoot. See Part I here.
Follow Melanie as she looks through an array of weapons to find the perfect battle companion.
Animated GIFs from these videos are now available on the SlickforceGirl Tumblr here.