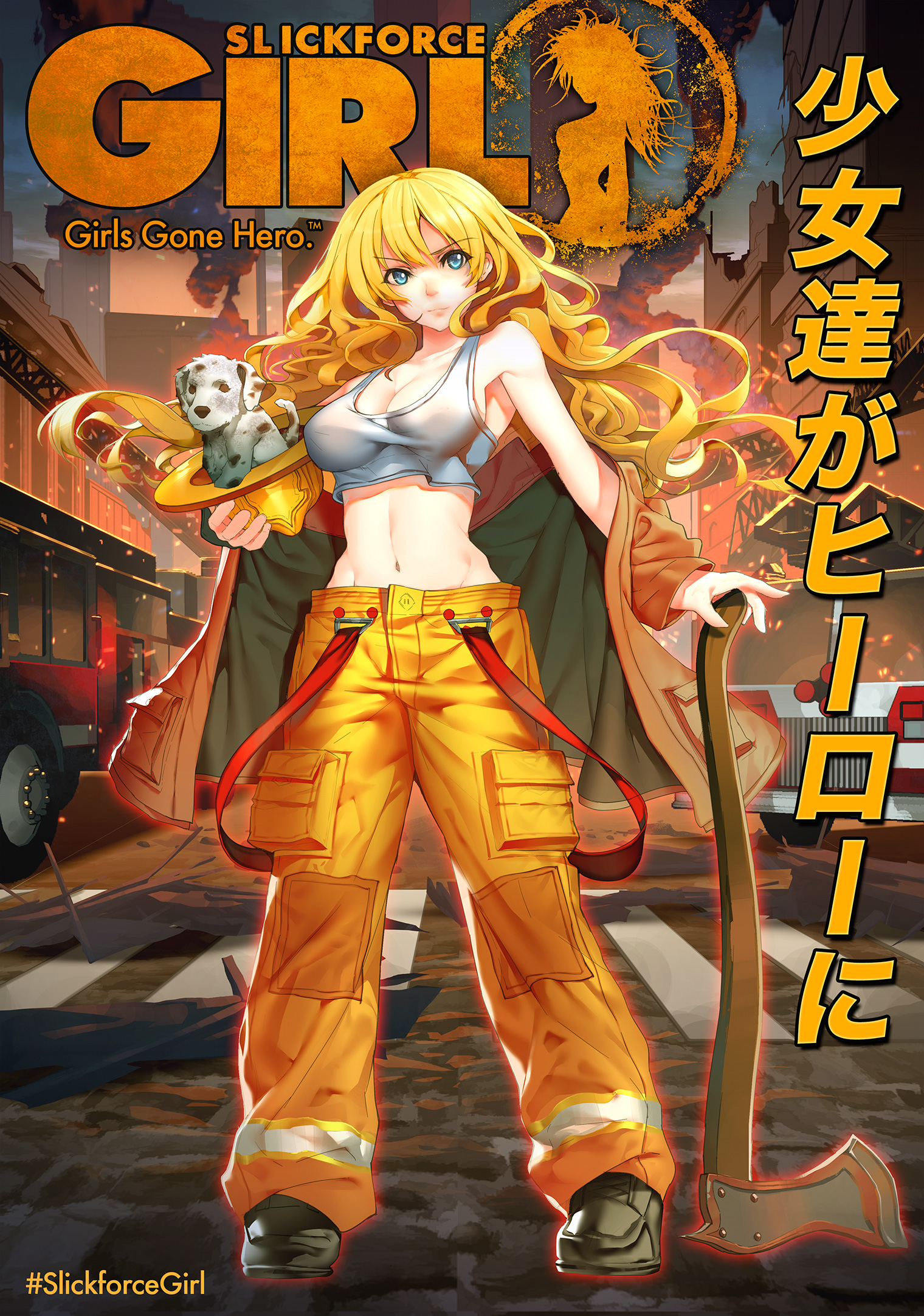 Apparently, the SlickforceGirls are reaching the far corners of the globe. We just received this amazing artwork of our brave firefighter Kaitlynn Connor, by illustrator Ian Kafat in Tokyo—marking the first time a SlickforceGirl has been drawn as Japanese Anime.
What adventures will Kaitlynn encounter in the Land of the Rising Sun? How will she communicate? Do Japanese firefighters even use the same equipment? So many questions, so few answers.
Only one thing is certain: 少女達がヒーローに.
Click the image for the full HD version!
Anime Kaitlynn by Ian Kafat – Deviant Art