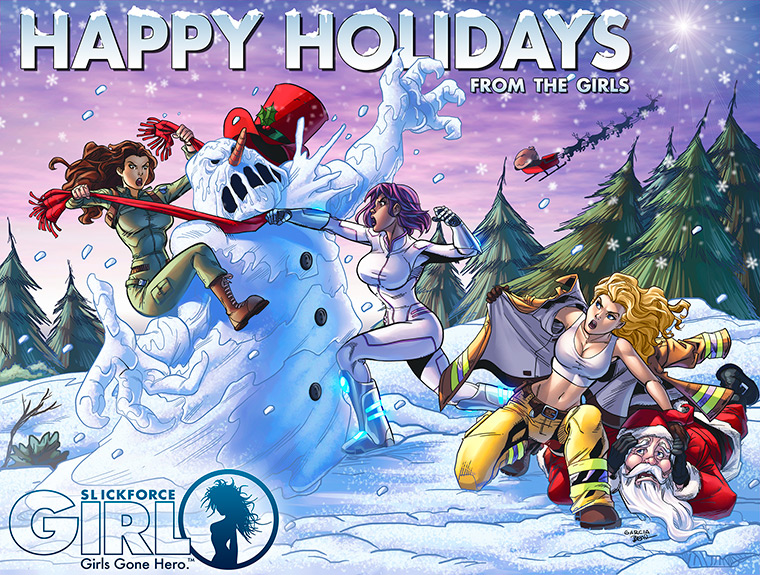 The holidays have arrived, and our Girls would like nothing more than to sit by the fire sipping hot cocoa. But it's not in the cards this year, as there is still plenty of work to be done (like saving Santa).
Enjoy this beautiful action-packed Christmas-themed art by illustrator Eduardo Garcia and colorist Danielle St. Pierre. Let's hope our heroes survive this epic winter battle so they can bring you more cheer in the New Year.
It's been an exciting 2014 for the SlickforceGirl team, and owe so much of that to you. Wishing each and every one of you a wonderful holiday season!
Pencils & Inks by Eduardo Garcia – Deviant Art | Facebook | Twitter
Colors by Danielle St. Pierre – Deviant Art