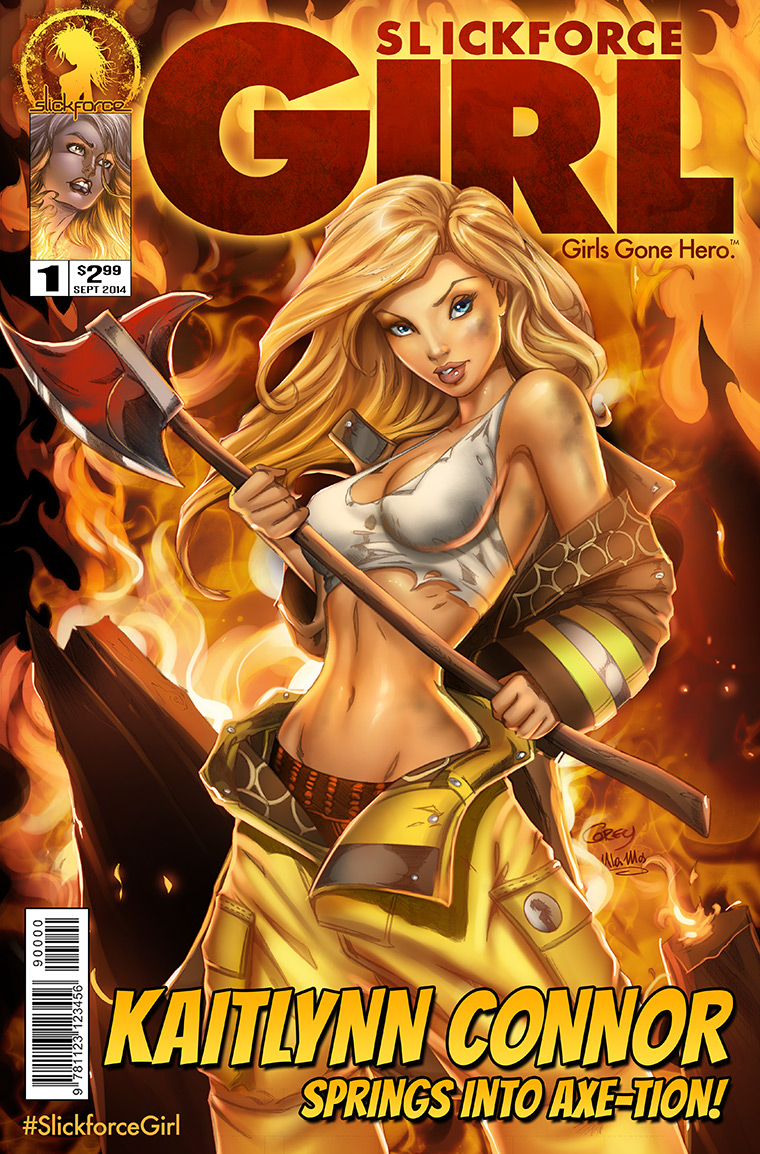 This is the part where I say, "Is it hot in here or is it just me?"
Hey guys, I hope you're enjoying the new SlickforceGirl illustrated pieces we've been releasing over the last few weeks. As a lifetime comic-book art fan, I couldn't be more excited to work with so many wickedly-talented artists from across the globe.
This Kaitlynn piece is particularly special for two reasons: 1) Because it is beautifully drawn by the brilliant team of illustrator Corey Knaebel and colorist Ula Mos, and 2) it's the first reveal of our brave firefighter's last name — Meet Kaitlynn Connor.
I'm also excited to announce that artist Corey Knaebel will be joining us at our booth at Stan Lee's Comikaze.
Here is a look back at Kaitlynn's live-action shoot below, played by the lovely Kaitlynn Carter.
Stay tuned to SlickforceGirl.com for more art, new heroes, and upcoming appearance info!
-Nick
Pencils by Corey Knaebel – Deviant Art | Website | Facebook
Inks and colors by Ula Mos – Deviant Art | Facebook
The Making of SlickforceGirl: Firefighter Kaitlynn from Nick Saglimbeni on Vimeo.