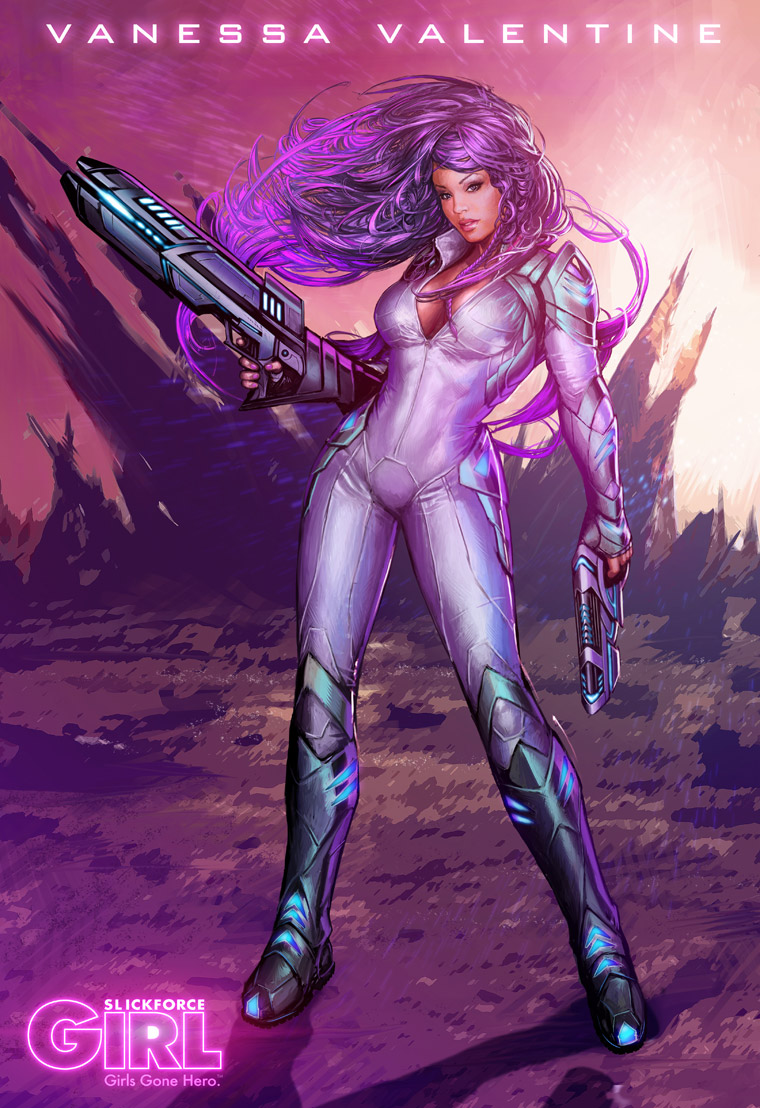 Hi everyone. I just wanted to take a quick second to introduce myself on the site. My name is Corey and I'll be helping to spread the word about Slickforce Girl. That means from this point on I'll be posting on the Facebook Fan Page, Tumblr, Twitter, and occasionally here.
A little bit about me: I went to school for film at Towson University in Maryland before I moved out to LA about ten years ago. The first job I landed out here was at SlickforceStudio as an assistant. Needless to say, I've known Nick for over ten years and I've seen SlickforceGirl grow from a tiny spark in Nick's eye to what it is today. I'm excited to be a part of the project and I can't wait to show you what we have in store for the future.
Now that we got all that out of the way, it's time to check out the first official art work of our sexy space adventurer, Vanessa Valentine. The pin-up is by the incredibly talented Yama Orce and represents the first of many awesome pieces of art (from various artists) that we have lined up for you all. Keep your eyes peeled and check back often, you never know what's gonna pop up next.
~ Corey Stevenson
Art by Yama Orce – Deviant Art | Facebook